Thank you so much for your support of my business! For customers who spent $100+ with me during the months of September and October 2023, I have mailed out the Open House paper and embellishment packs from Creative Memories as a Thank You gift.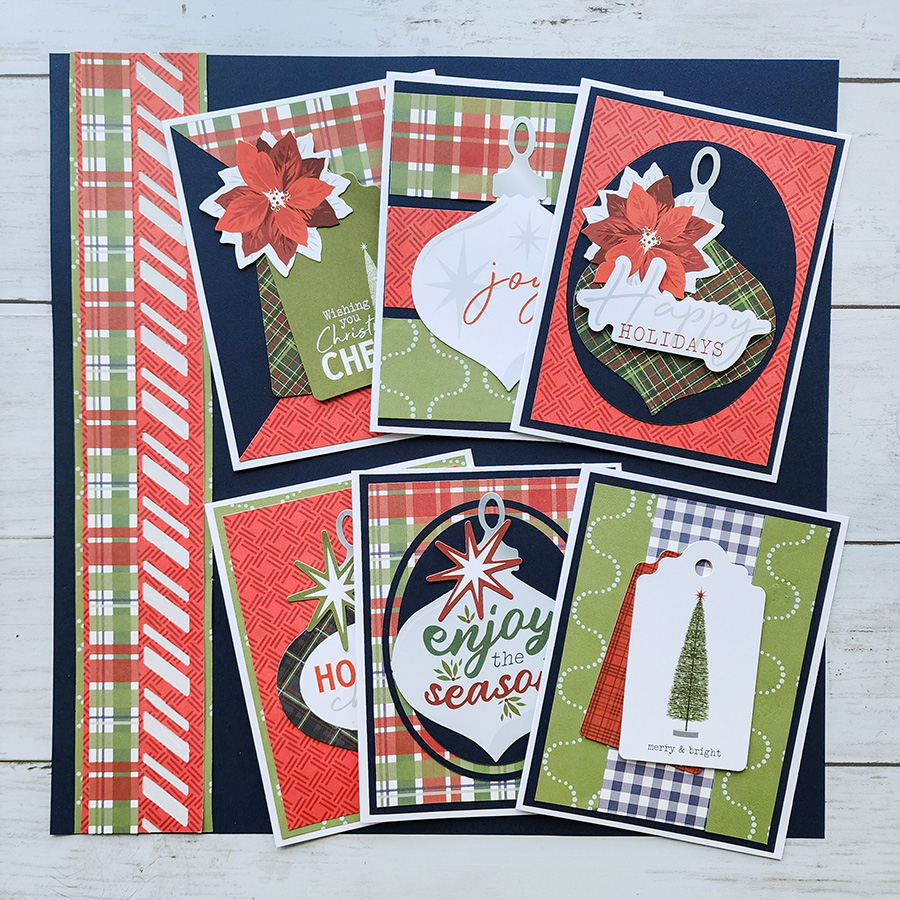 I have created a set of 12 cards using the paper and embellishments and on Tuesday, November 28th, I will hold a virtual card class to show you how to put them together. You will need to supply your own card bases/envelopes, but the rest of the materials are in your package from me. If you do not wish to make cards, the card fronts could be use on layouts or you can use the paper and embellishment packs in other ways.
During class I will also demo how to create two 12″-page borders using the scraps of the papers we cut for the cards. The border uses the Candy Cane Stripe BMC, but you can easily substitute in another BMC.
Class Handout
There were a few mistakes in my original handout which I discovered during class. The handout below has been updated with the corrections.
Class Recording