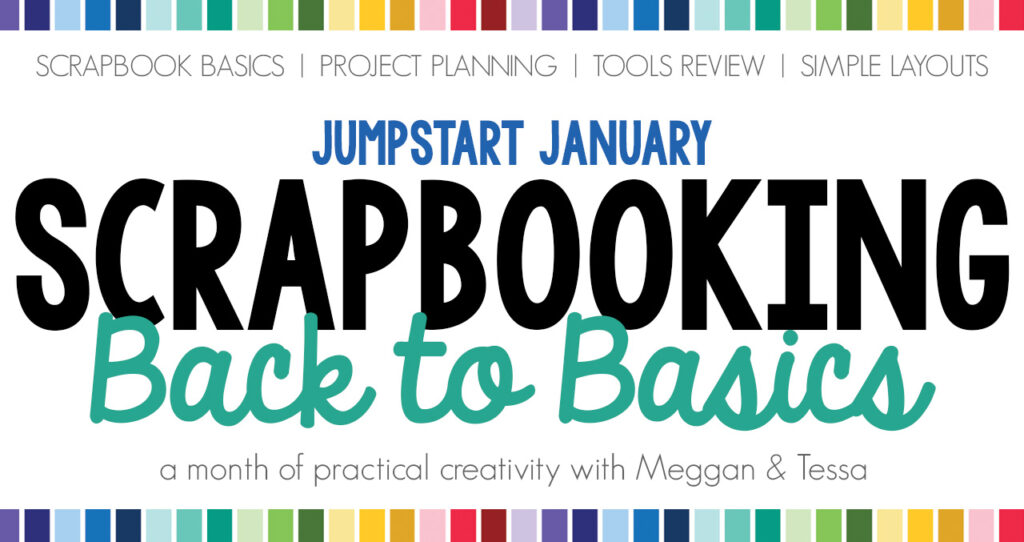 Scrapbooking Back to Basics
New to Scrapbooking?
Are you an "old timer" scrapbooker looking to "get current" on the new Creative Memories products?
Did you "take a break" from scrapbooking and now looking to jump back in?
Overwhelmed with where to start?
Looking to scrapbook more efficiently with more than one photo on a page and more than one page done in an hour?
In this month long Back to the Basics course Tessa Chapple and I will drill down to the simple basics of scrapbooking. We will review all types of albums, methodology behind creating layouts, and the basics of tool use.
Registration Details
Course Fee $49
Registration includes month long access to an EXCLUSIVE Facebook Group "Jumpstart January: Back to the Basics" hosted by myself and Tessa Chapple of Tessa Scrapbooks.
In this course, we will provide a full overview of the scrapbooking process featuring Creative Memories products.
The first 50 participants will receive a sampler gift in the mail!
Join by December 1 to access exclusive pre-workshop content related to photo storage, printing, and organization.
To Register:Â https://form.jotform.com/202695443705155

Attention Creative Memories Advisors!
We have a wonderful opportunity for Advisors looking to host their customers in the class. Please email megganandtessa@gmail.com for details on how to get your class for free!