Every fall it seems that I shift gears here at the studio from photographing bellies to photographing families. I think it's just that the pregnant women out there get so wrapped up in the holiday preparations that time just flies by and before they know it, they are holding their new baby bundle in their arms. I know last year I photographed several newborns in late fall/early winter where mom commented "I wanted to do a maternity session, but I just kept forgetting to schedule it!"
So pregnant mamma's with your pregnancy brain – here is your reminder – DON'T FORGET TO SCHEDULE YOUR MATERNITY SESSION! 🙂 Yes, the studio schedule is filling up with holiday sessions, but we do have some room left for protruding bellies. Just give me a call and we will get it worked out! I promise you won't regret it!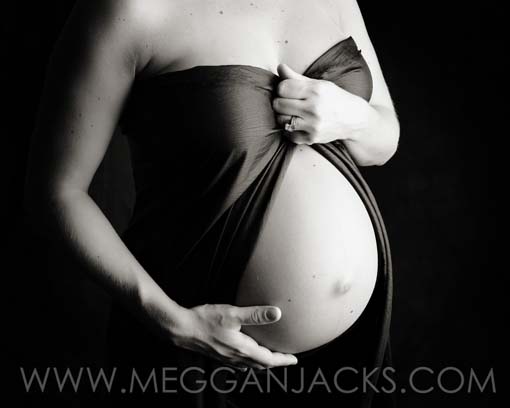 (Oh, and a super cute story about this image – This mamma-to-be's session was scheduled by her hubby as a surprise. I just adore thoughtful daddies!)
Celebrate the Beautiful You!
was last modified:
September 17th, 2007
by