My little man turned four last weekend – we had a fun party with all of his friends and Chick-fil-A catering- YUM!
For his big present this year, Scott and I decided to give him a bicycle. He was pretty weary of it at first – he's used to being closer to the ground with his tricycle, but as soon as he realized that the training wheels would keep him from toppling over too easy, started to enjoy it.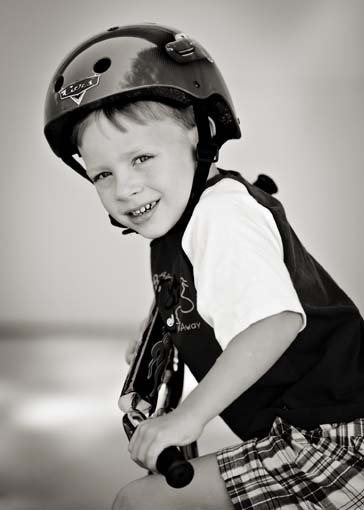 And then today I received a new backdrop for this fall – asked Kev to help me test it out. 🙂 He was obliging for about 2 minutes.