Today is THE DAY! It's the second Friday of October which means it's the start of the Creative Memories Virtual Crop. Today and tomorrow Creative Memories will share 6 scrapbook sketches on their blog – three today and three tomorrow. I just love sketches to try new things or help me push through a creative block. CM provides the sketches on their blog without measurements, but I find it helpful to add the measurements so that I have a starting point when making cuts. #cutwithconfidence
Be sure to BOOKMARK this page as I will be updating it throughout the crop with the measured sketches.
Limited Time Promo
I would be remiss if I didn't tell you about the current promotion from Creative Memories.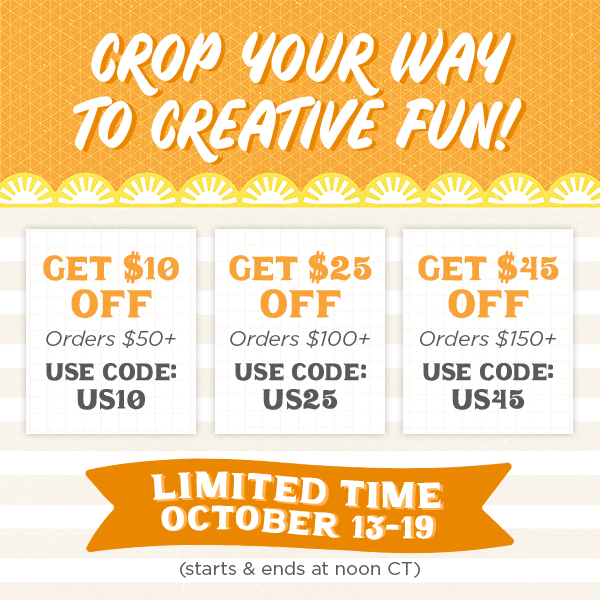 Order online between now and October 19th and save up to $45 on your order.
Be sure to support a CM Advisor when shopping Creative Memories online. If you are not currently working with an advisor, please shop with me!
Sketch #1
See this sketch on the CM BLOG.
This is a GREAT sketch to start the challenge with. A fairly simple, single page layout with space for 4 photos – though the photo arrangement can always be adjusted. Sometimes getting the smaller photos can be difficult unless you are able to print at home or have just the right photos that can be cropped. One adjustment you could make to this layout, and one I will be making for my demo, is to use just one horizontal photo in lieu of the two square photos.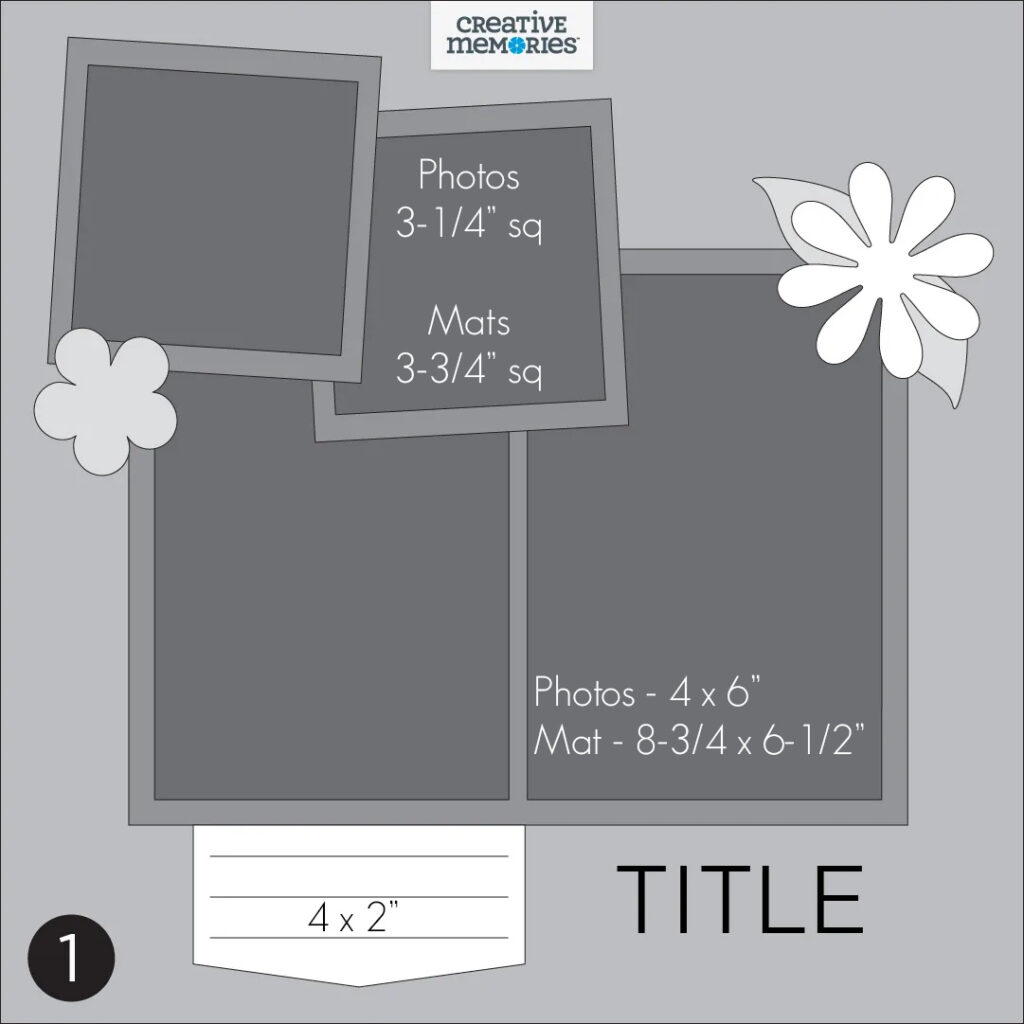 My Version
I used the Party Time! collection as well as some pink paper from the Vivid Melodies Jazzberry paper pack for my layout. A slight modification to the photo arrangement since I just had three photos and I added a border element because it was too adorable to pass up.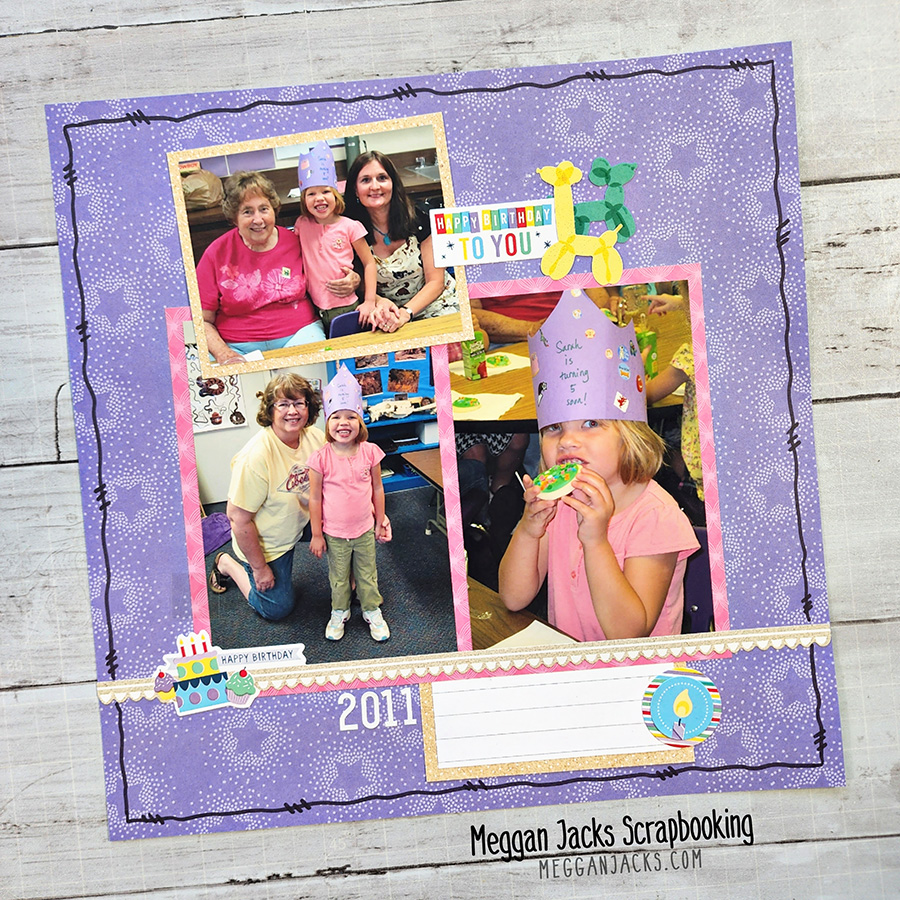 Sketch #2
This two-page layout has a bold border detail down the middle of the page. The photos are spaced out quite a bit, but you can adjust your photos as needed on what is a relatively versatile background.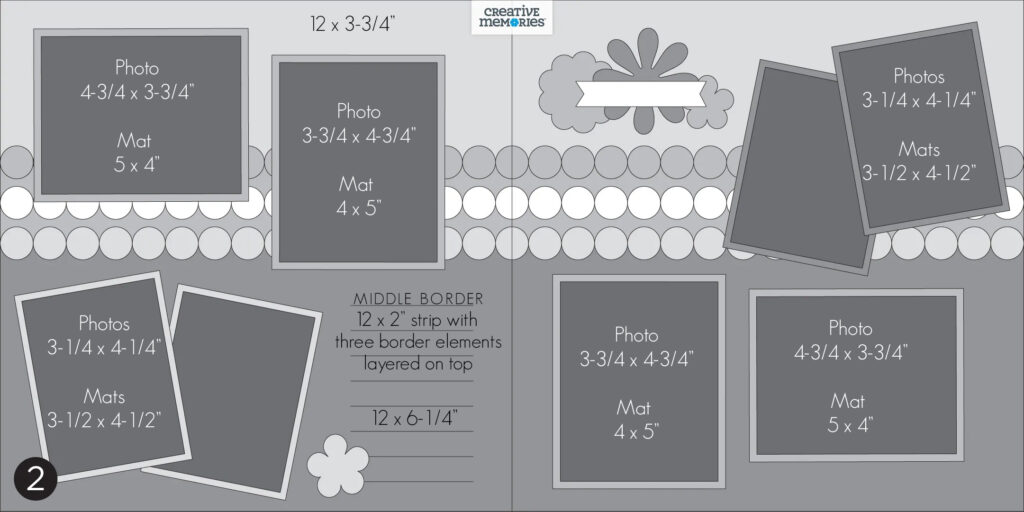 My Layout
I used two papers from the (retired) Timeworn Texture paper pack as the background and then layered on three River Waves borders punched with Hot Fudge Cardstock and Copper Shimmer Paper. Decorative elements from the Wanderlust collection complete the look.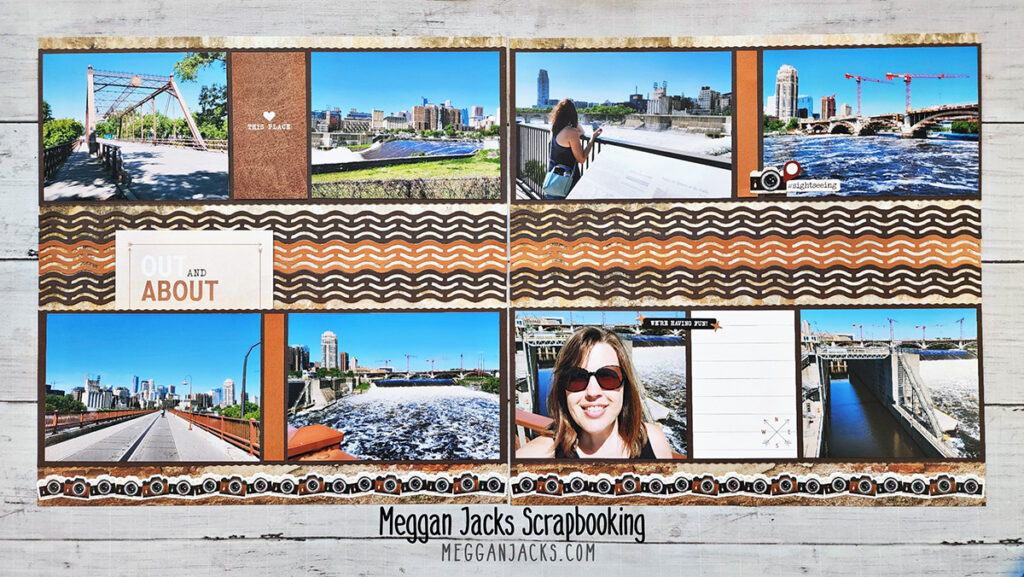 Sketch #3
This single page sketch packs a punch with the left side border detail. The border is relatively simple to put together but does require working with small strips of paper and using a LOT of repositionable adhesive. I think the results will be worth the effort!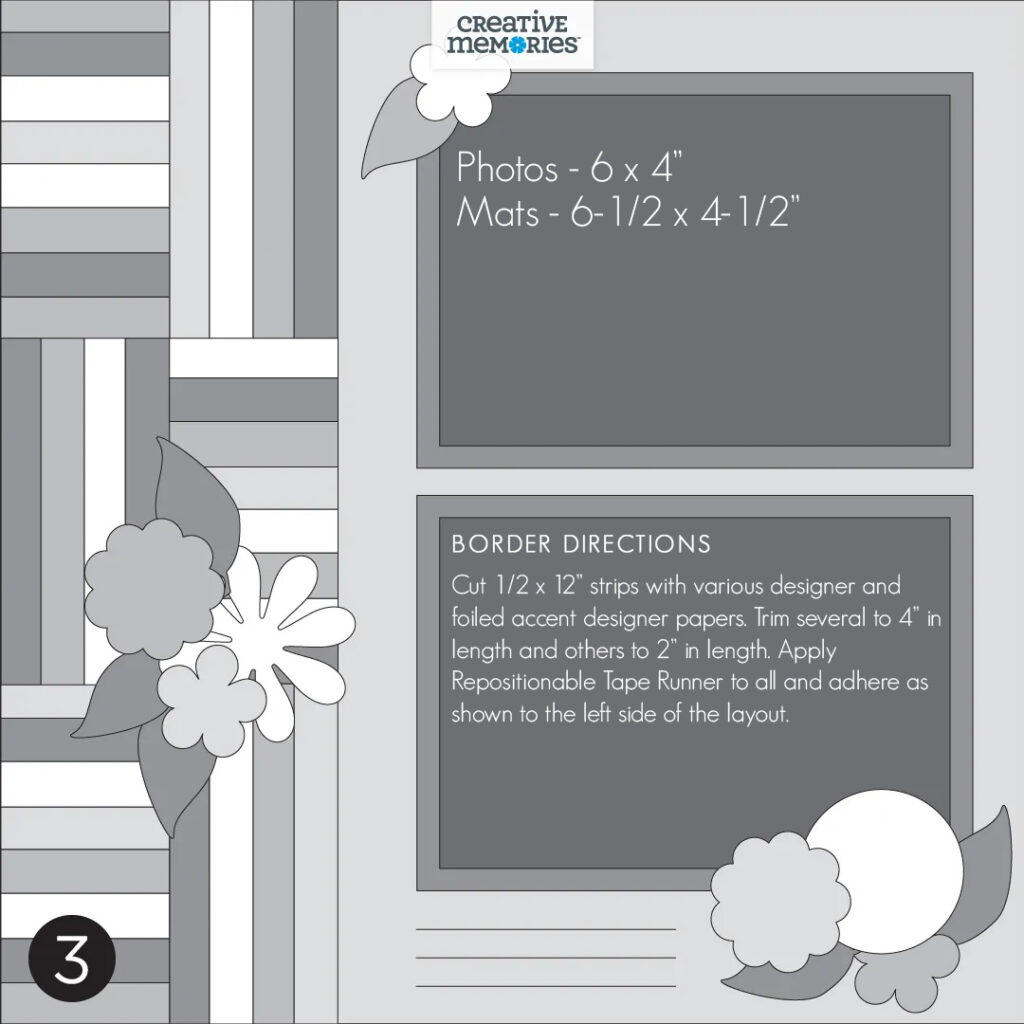 Sketch #4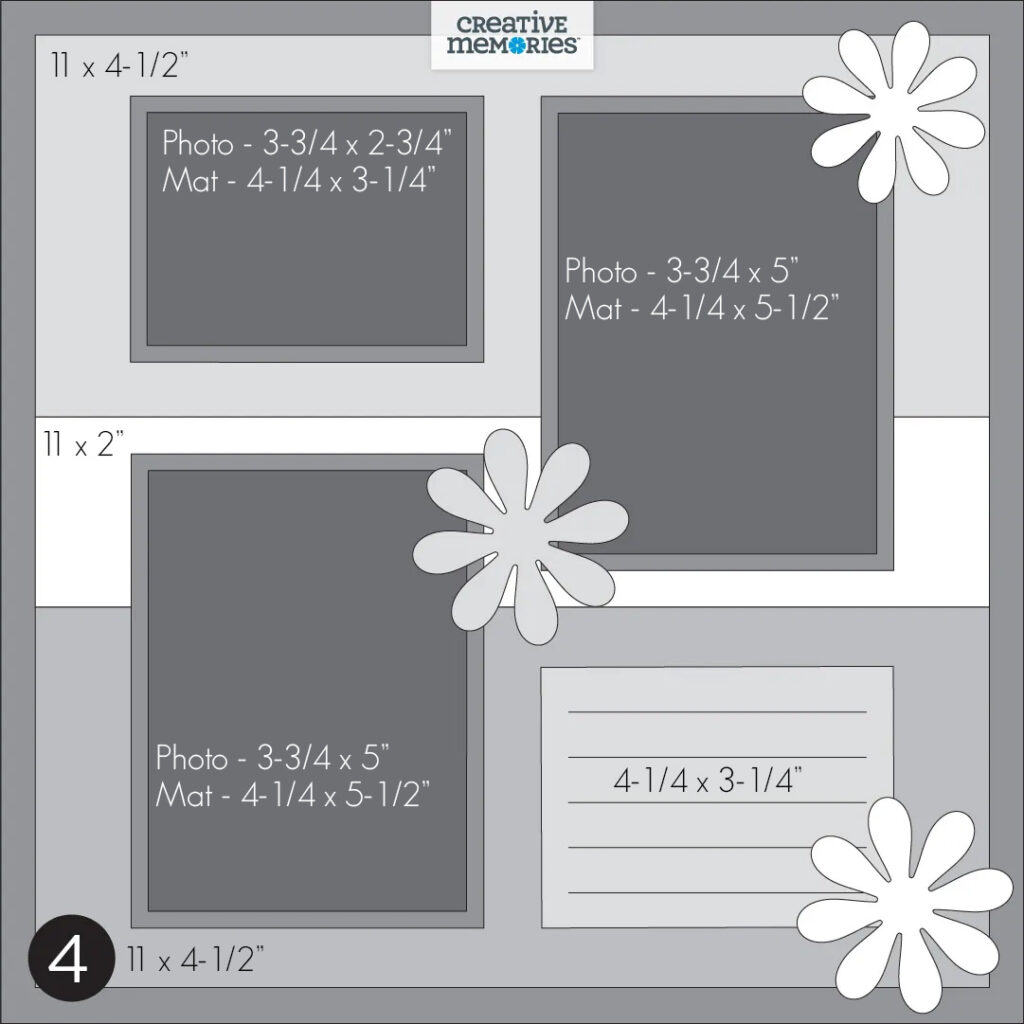 Sketch #5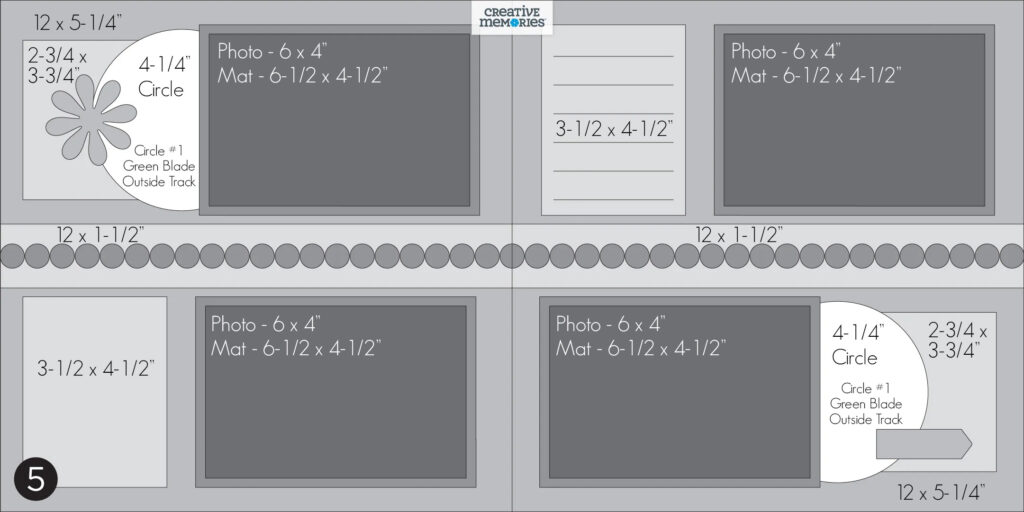 Sketch #6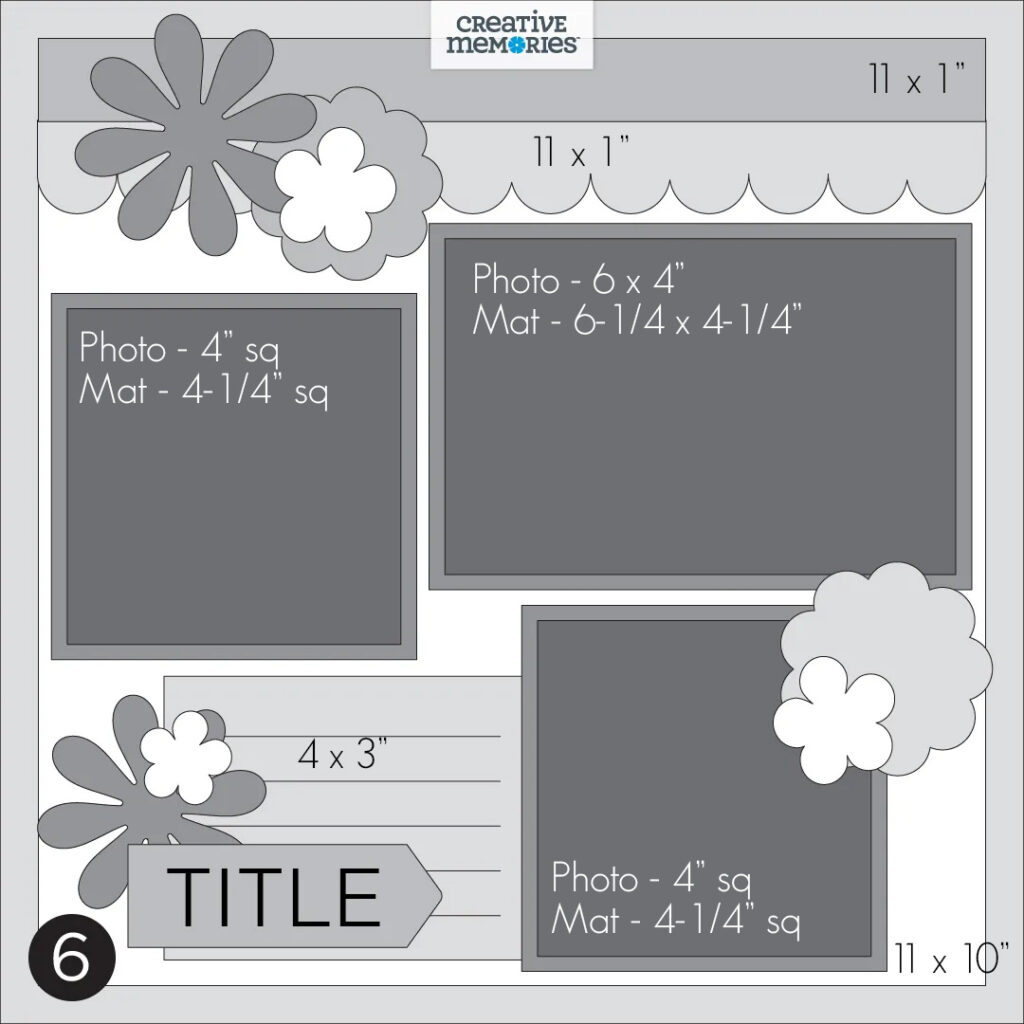 Sketch Summary Page