This week's shopping took me to Gap.com to browse for outfits – a little more personal for me as I am looking for something fun and colorful for my family for a portrait session we have scheduled while on vacation in northern Montana next month (I can already feel the cool breeze and the fresh mountain air!)
I found the dress first and fell in love – just love the vibrant color (I may have to work on a tan). And while it breaks my general rule to avoid sleeveless, it would be perfect paired with a darker denim jean jacket (which I conveniently already own!)
I have to admit, I am going to have to convince my hubby to wear the dark plum shirt.  To up the casual factor a bit, I will likely pair it with a white shirt underneath and he can wear it open.  For the kids – well, comfort is the key and while I found an ADORABLE dress for Sarah, she simply won't have anything to do with dresses at this point, so I stuck with a magenta top and dark denim capris.
Hopefully this inspires you! (oh, and the dress is on sale this weekend! Whoohoo!)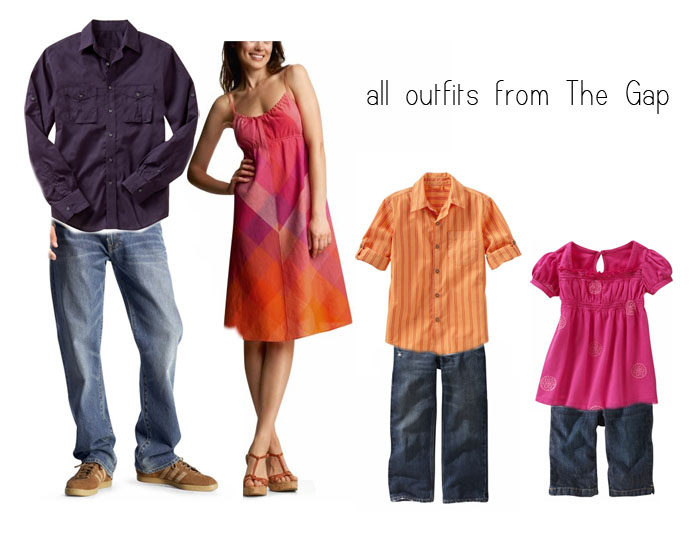 |Phoenix Photographer| What to Wear!
was last modified:
June 5th, 2009
by