Children growing up have the uncanny ability to make you stop and realize how quickly time passes. It seems like just last month I was photographing Miss M when she was still in her momma's tummy and now she is a busy one year old (and I don't exaggerate when I say BUSY! She didn't stop ONCE during her session!)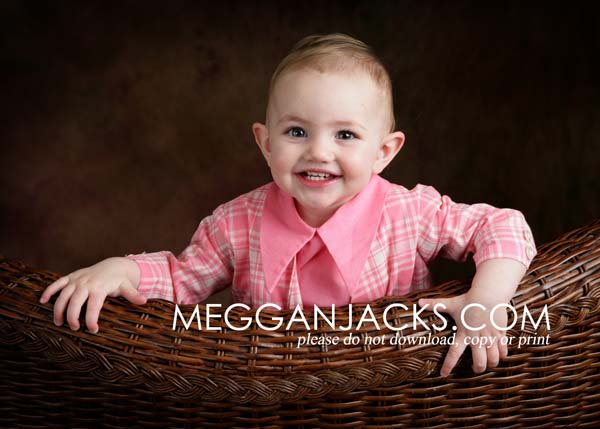 This outfit was her mom's when she was a little girl – I love the color and pattern – very retro cool!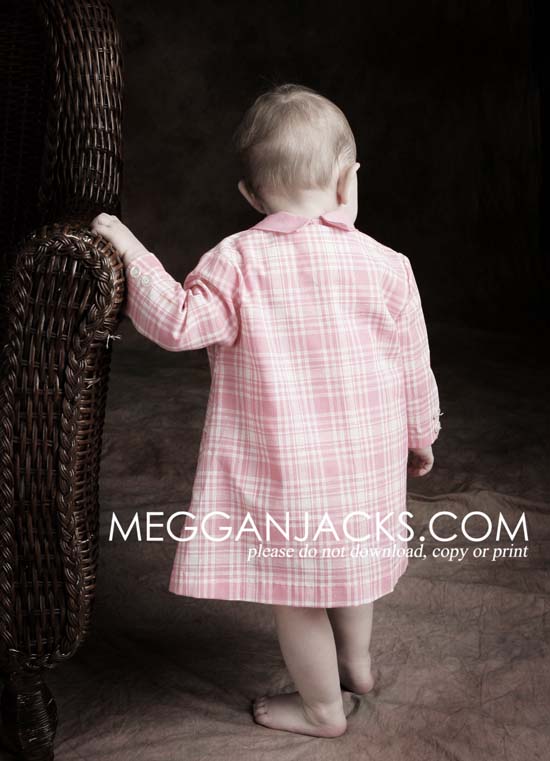 And, I can't leave out big brother – such a handsome little man!