Meet my little (second) cousin! He's a rambunctious three year old – a big boy who rivals my own Kevin (who is 20 months older!) in stature! Guess it's hard to be short when your dad is 6'5″! I was lucky to have a chance to photograph Sam and his family when I was visiting Des Moines! I hope his mom and Grandma (my cousin and aunt!) enjoy the images!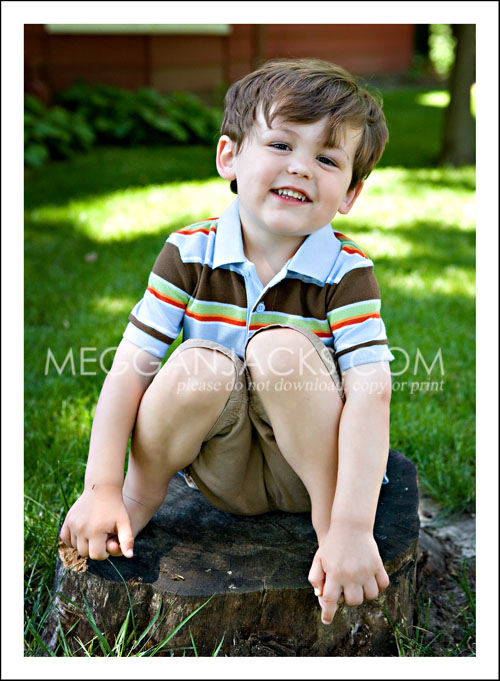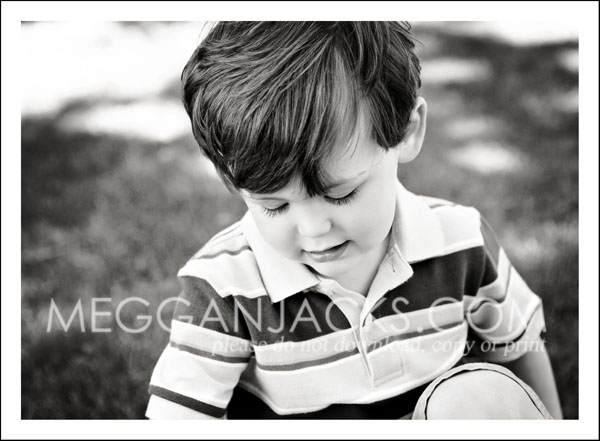 Playing peek-a-boo behind a tree!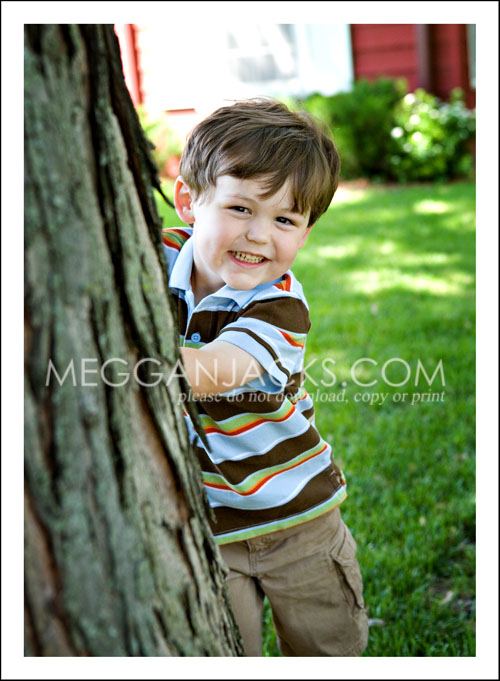 This has to be *the* best climbing tree in the neighborhood! Right now he needs a boost from Daddy, but in a few more years he will be scrambling up the tree all by himself!