My oldest child is getting ready to graduate from high school next month, so this layout from the June 2021 Creative Memories Worldwide Virtual Crop is the perfect throwback sketch to share this week. I will admit – I do NOT have his school album done. In fact, it's largely still in the planning stages due to my complete lack of organization of his school photos/mementos. I also suffer from perfectionist syndrome which has me paralyzed with the fear of "what if I forget something?!" I know – I am being irrational! 🙂
The Sketch
This is Sketch #11 from the June 2021 Worldwide Virtual Crop by Creative Memories. It's a two-page layout with 5 photos, though it has a nice background design that you can adjust the photo arrangement as needed to make it work for your pictures.
Here is a link to the original BLOG POST. I am sharing the sketch below with the measurements added.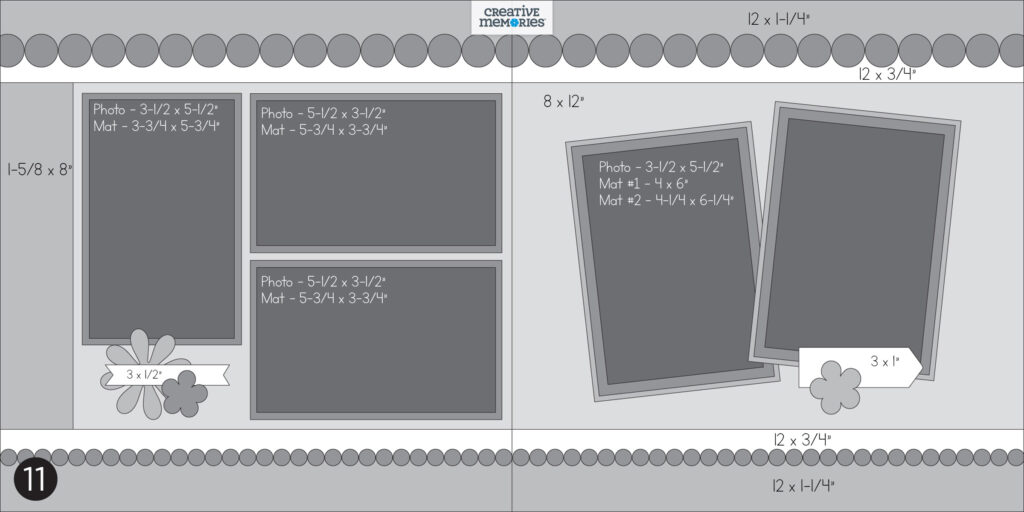 ---
My Version
I've been saving the retired Creative Memories Study Buddies collection for my oldest child's K-5th grade school years. One adjustment I made to the sketch was to move the two vertical photos from the right page over to the left. This worked best for my photos to allow them to tell the story of the first day of school. I used the retired Zig Zag Border Maker Cartridge to make the red tonal border at the top and bottom of the page and a mixture of black stickers and die cut cardstock letters for the title.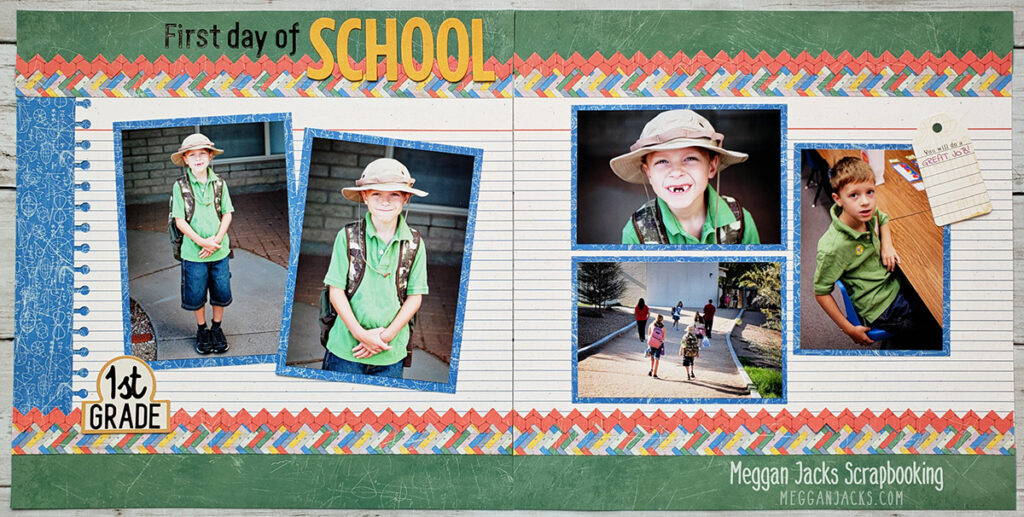 ---
Layout Process Video
Be sure to like & subscribe to my YouTube Channel!
---
Need Creative Memories Supplies?
Please be sure to support a Creative Memories advisor when you shop from the Creative Memories website. If you are not currently working with an advisor, please consider shopping with me! 🙂
---