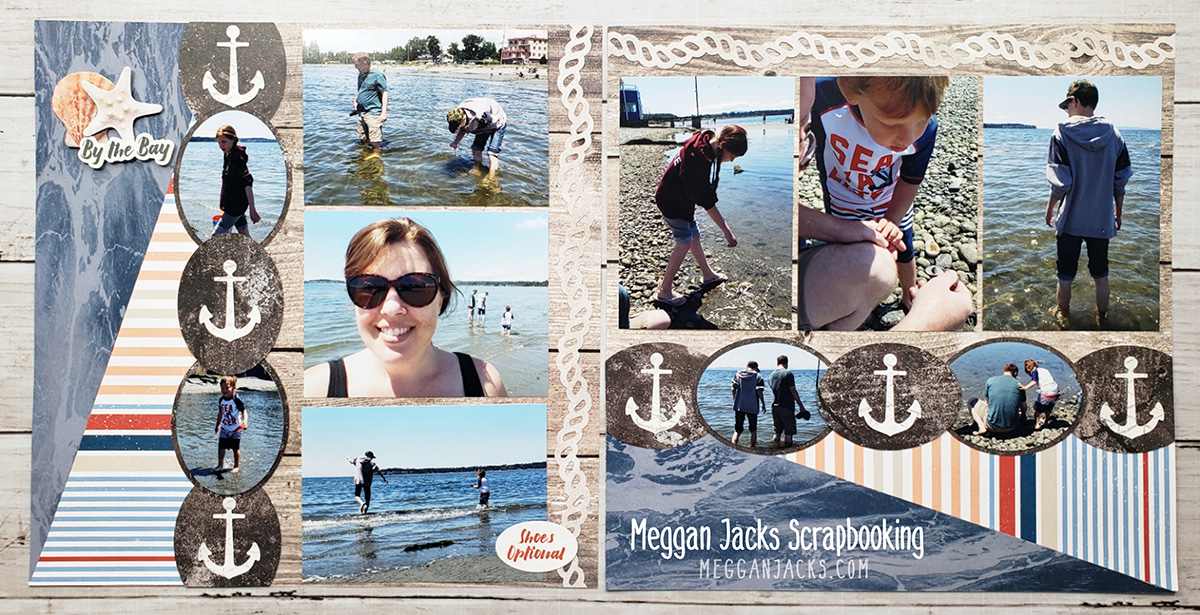 I have a confession – I am not a huge fan of ovals. I don't know why, but they just aren't really my thing. At first, I thought I would substitute hexagons for the ovals in this sketch. However, once I decided to use photos of our 2018 Birch Bay trip, I realized ovals would pair well with the photos and the Seaside Collection I was using for other pages of this trip.
The Sketch
This two-page sketch, #8 from the September 2021 Worldwide Virtual Crop, features five images with various embellishments details. The base design for the left and right page are essentially the same with one of the pages rotated 90 degrees. You can adjust as needed to work with your photos and theme.
Here is a link to the original BLOG POST. I am sharing the sketch below with the measurements added.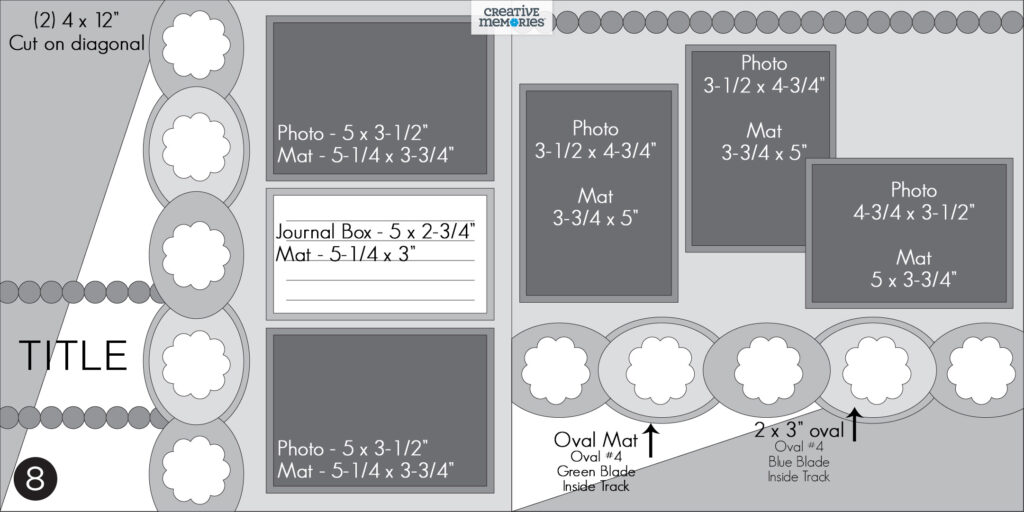 ---
My Version
I adore the Creative Memories nautical collections – Deep Blue Sea from 2019 was one of my all-time favorite collections and I was so sad to see it retire. CM released Seaside last summer and I will admit – I've used the heck out of it! It's perfect for my WA state beach photos.
The sketch only has 5 photos in it, however, I realized I had quite a few photos that would work with the Oval Custom Cutting Patterns to incorporate into the border. The Anchor Punch provided additional detail to support the theme and the Rope Chain BMC borders frames in the photos just perfectly. This page is part of a larger series of pages from a weekend trip, so I wasn't as concerned with having a place to journal.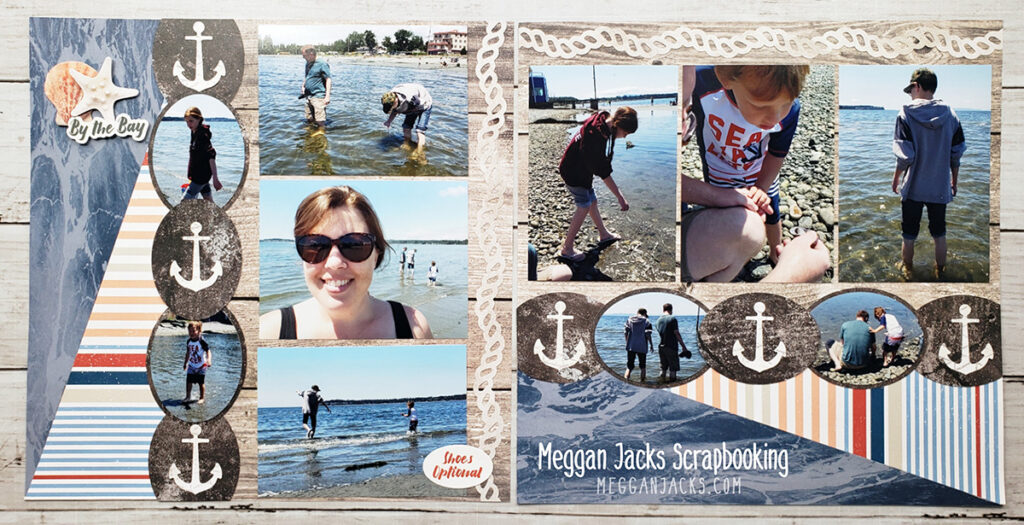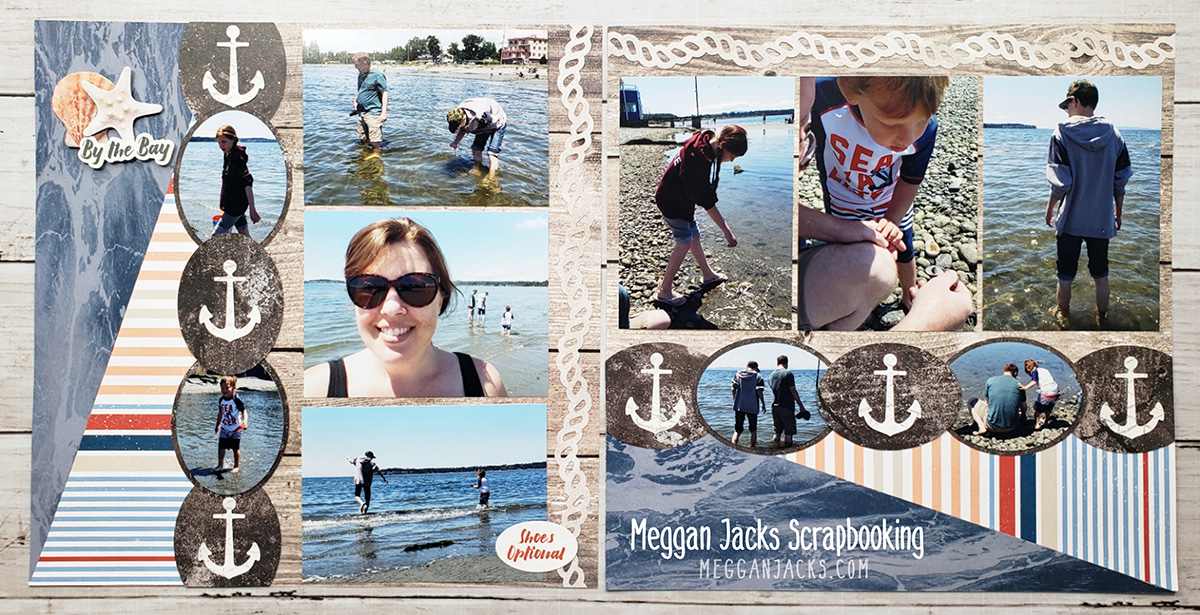 ---
Layout Process Video
Be sure to like & subscribe to my YouTube Channel!
---
Need Creative Memories Supplies?
Please be sure to support a Creative Memories advisor when you shop from the Creative Memories website. If you are not currently working with an advisor, please consider shopping with me! 🙂
---