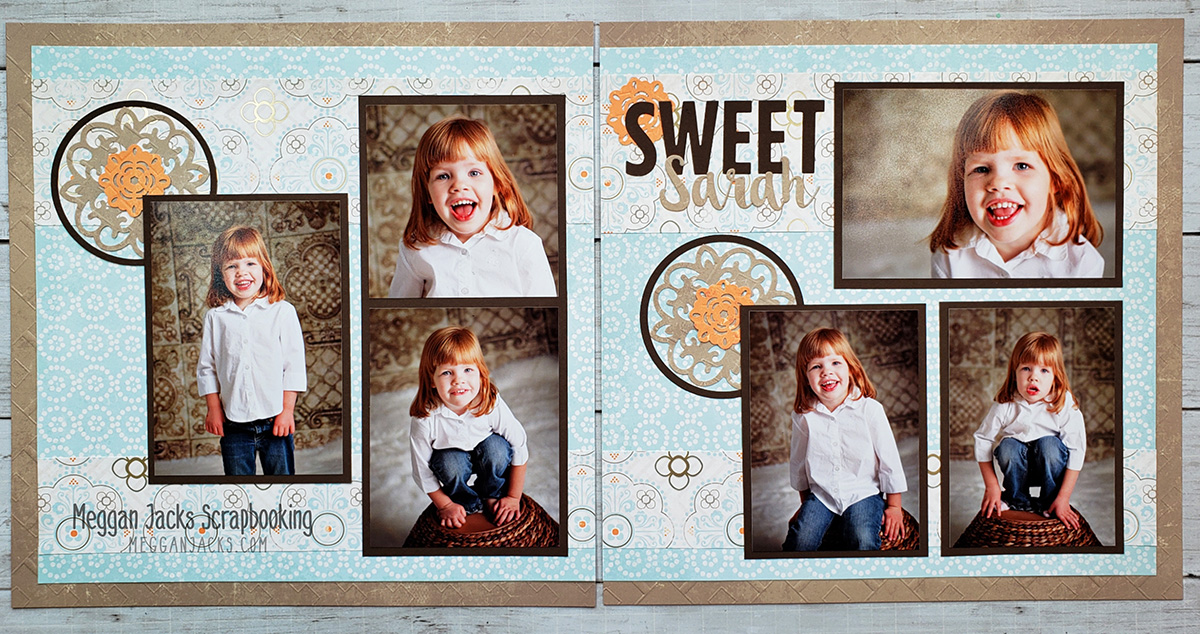 For this week's throwback sketch (aka – Sketchback) we are going to return to the June 2021 Worldwide Virtual Crop and take a look at Sketch #1. This is one of my favorite pages – I've had these gorgeous papers waiting for the right photos and I finally found the perfect ones that worked wonderfully with this sketch.
The Sketch
Sketch #1 is pretty straight forward – three photos and a 4″ circle element on each page. You can, of course, adjust as needed.
Here is a link to the original BLOG POST from the virtual crop. I am sharing the sketch below with the measurements added.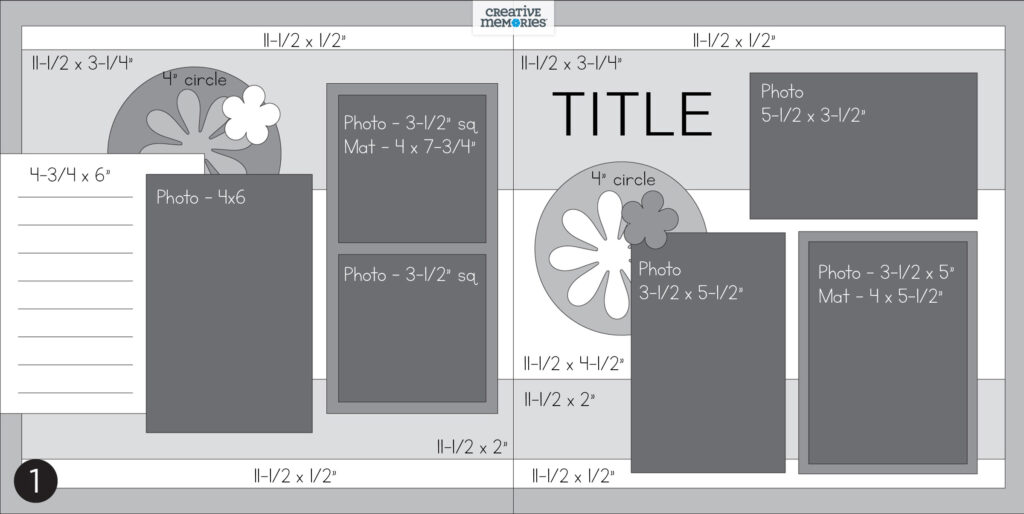 ---
My Version
I've had this Vintage Chic set of papers from Creative Memories for quite a while and have been waiting for the perfect moment to use them. You know how that is, right? That favorite set of papers you are both terrified, but yet excited, to use? (OMG, what if I cut something WRONG?!)
This layout worked perfect for these photos and then I knew the photos would be perfect for the papers. This is a WAY back set of photos for me – 2009 or so. I actually didn't really like these photos when I first took them, but 12 years later they are definitely precious and take me back to the days of sweet smiles and sassy adorable-ness that only a 3-year-old can deliver.
I had fun playing with tools to make the circle elements. I used the Creative Memories Baroque Frame Punch with a 4×4 square then created a 4″ ring with the smallest circle template in the Creative Memories Custom Cutting System Circles trio set. I punched some tonal orange paper with the Blooming Medallion punch, and it looked perfect in the center of the Baroque Frame circle. Rich Brown Cardstock worked perfectly to mat the photos and give a deeper color element to the layout.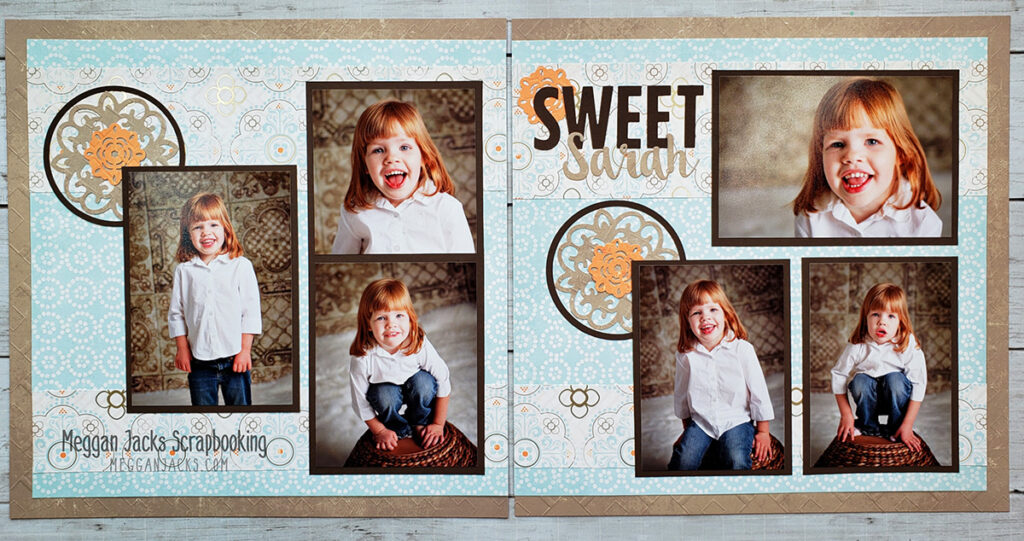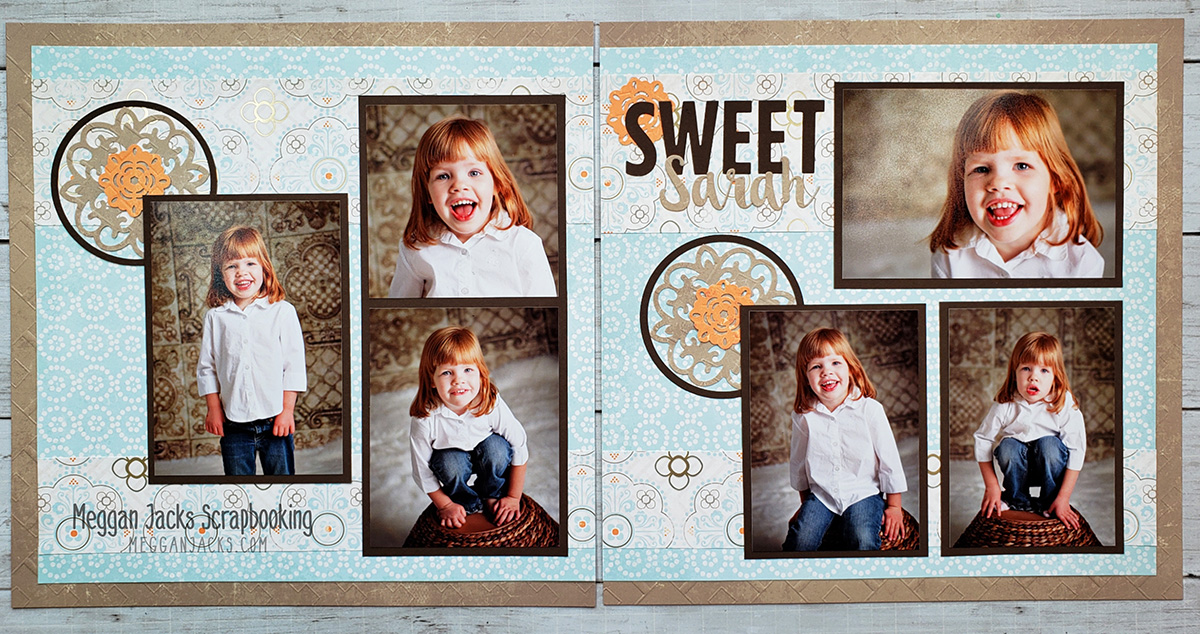 ---
Layout Process Video
Be sure to like & subscribe to my YouTube Channel!
---
Need Creative Memories Supplies?
Please be sure to support a Creative Memories advisor when you shop from the Creative Memories website. If you are not currently working with an advisor, please consider shopping with me! 🙂
---