Scrapbooking is one of my hobbies – a way to celebrate everyday photography as well as preserve the stories that make up my life with my family and friends. I am a Creative Memories Consultant, though more of the "hobbiest" type consultant. I do want to share that Creative Memories just released their new products for their Showcase 2007. They have some really fun stuff out now – a few of my favorite things:
The Everyday Display – actually introduced in June, this is a huge hit for Creative memories! This 18×18 frame comes in both black and white and the fabric covered magnetic board with magnetic "pin cushions" let you change it up as much as you like! I have one in studio, so be sure to look at it at your next session: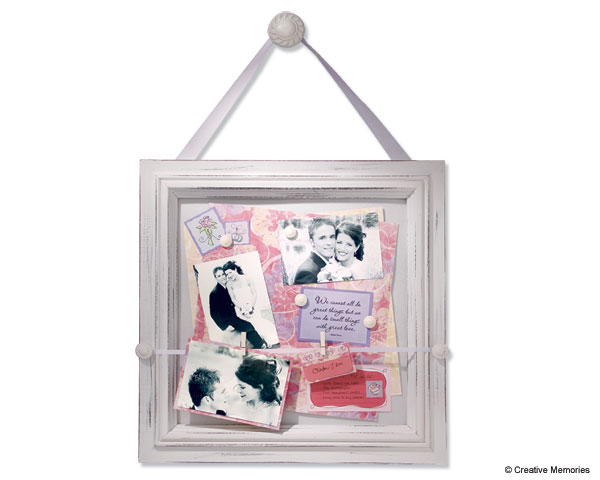 Next on my fave list for the new products is the Vintage Power Palatte System – If you weren't aware of what CM Power Palette are, they are coordinated kits of papers, stickers and photo mats that help you to create a coordinated look for your albums.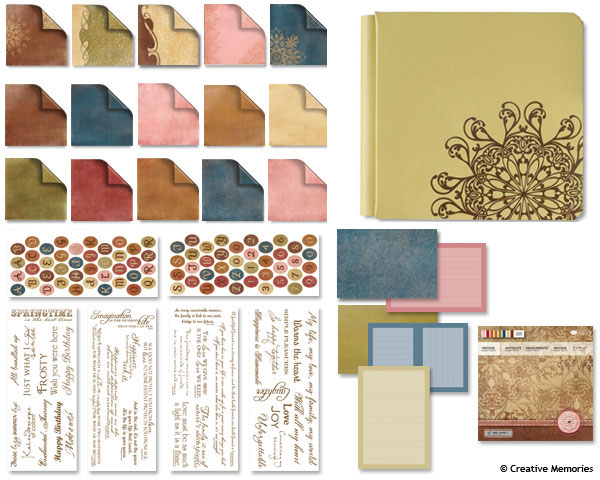 If you are interested in receiving a new catalog, let me know – meggan@megganjacks.com. Or, you can view all the products at my CM Online ordering website HERE and you can even order online and have the products shipped directly to you!