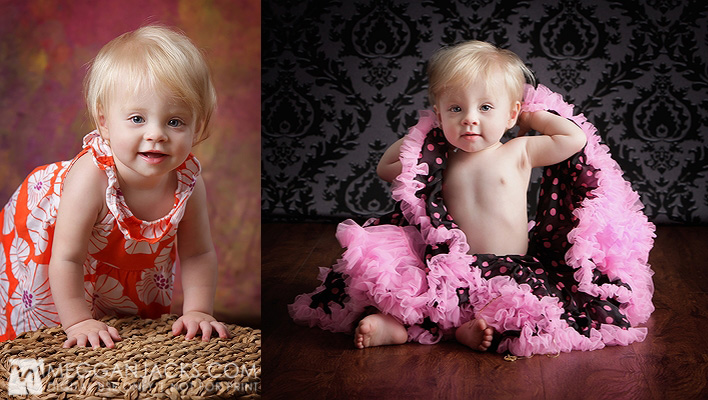 I have really enjoyed photographing this little lady as she has grown from a lovingly anticipated bun in the oven to a walking, talking, "I know what I want" pre-toddler. This is what I love about my job – meeting a couple expecting their first child and having the opportunity to capture these special milestones for their family as they grow.
So what makes Clara smile – Grandma's songs, reading books with Mom & Dad and wrapping Grandpa around her little finger. She DOVE into the cake with gusto and made a delightful mess that will garner smiles for years.  A HUGE thank you to Clara's Mom & Dad for letting me be a part of these special moments!
I want to share at timeline of these special milestones – Belly, Newborn, 6 Months and 1 Year.

And here are a few favorites from Clara's 1 Year portrait session: