The perfect start…
As a newborn photographer, when your session with an 10 day old starts off with a smile – and I mean HIS smile – then you know it's going to be a great day! Meet Anderson – And adorable little fellow who mom swears looks EXACTLY like his older sister did when she was a tiny newborn. Well, with a few key exceptions, of course. ;)  Anderson started off his session snuggled in one of my new blankets – a gorgeous marine blue, gauzy throw from Ikea. He was so excited to be here, once I had him settled in the beanbag, all nice and warm and super comfy that upon the first click of the shutter, he lit up a beautiful smile.
His big sister, whom I photographed just over two years ago as a newborn, arrived with their dad about 40 minutes after our session started.  (This is a perfect strategy for working with toddler siblings at newborn session!) She jumped right into the session with great enthusiasm and, as you can see, Mom & Dad will have stunning sibling portraits to cherish forever.  There is also proof that at least at one point in their lives, the siblings got along just fine! 🙂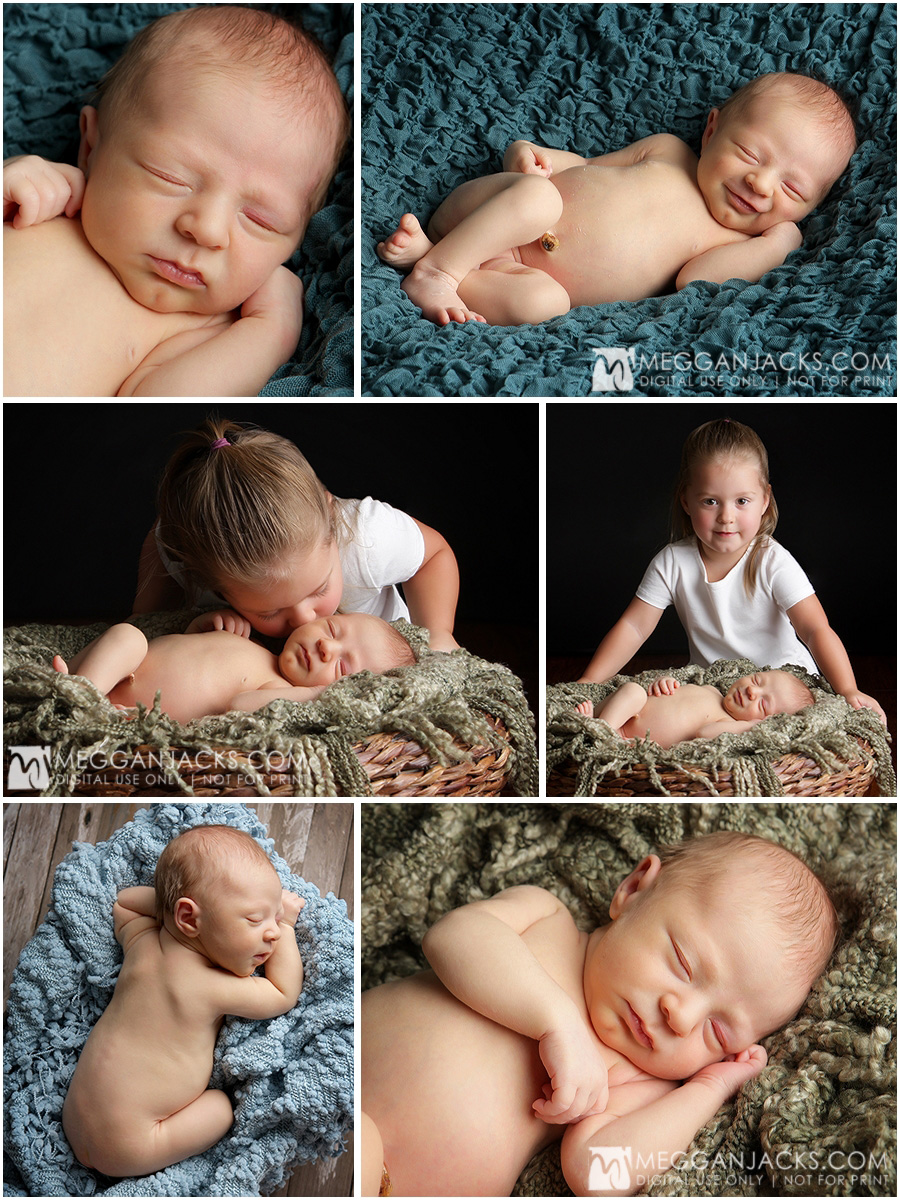 Newborn Photographer – Meet Anderson!
was last modified:
September 2nd, 2013
by