This is a completely random page border to share in the month of November, but who doesn't love a rainbow?! I've shared January and February in my Facebook group, Scrapbooking with Meggan, and thought I'd try out sharing March here on my blog.
I intended to create a scrapbook border using the older Creative Memories Border Maker Cartridges and punches in a more typical manner, but then one thing led to another and this is what I came up with. It does show the versatility of the punches and that sometimes just looking at the punches to see what other shapes you can get from bits and pieces opens up all new avenues of use. 🙂

Supplies Used:
Fresh Fusion Rainbow Designer Papers (retired)
White, Aqua, Black and Goldenrod Cardstock
Fresh Green Cardstock (retired)
Alphabet Stamp Kit
12″ Decorative Trimmer
Small Heart Template from Gemstone Custom Cutting System
Banner Punch (retired)
Bubbles Border Maker Cartridge (retired)
Crown Border Maker Cartridge (retired)
Items in bold are available in my Creative Memories Online Store (thank you for your support!)
Please scroll through the photos for directions.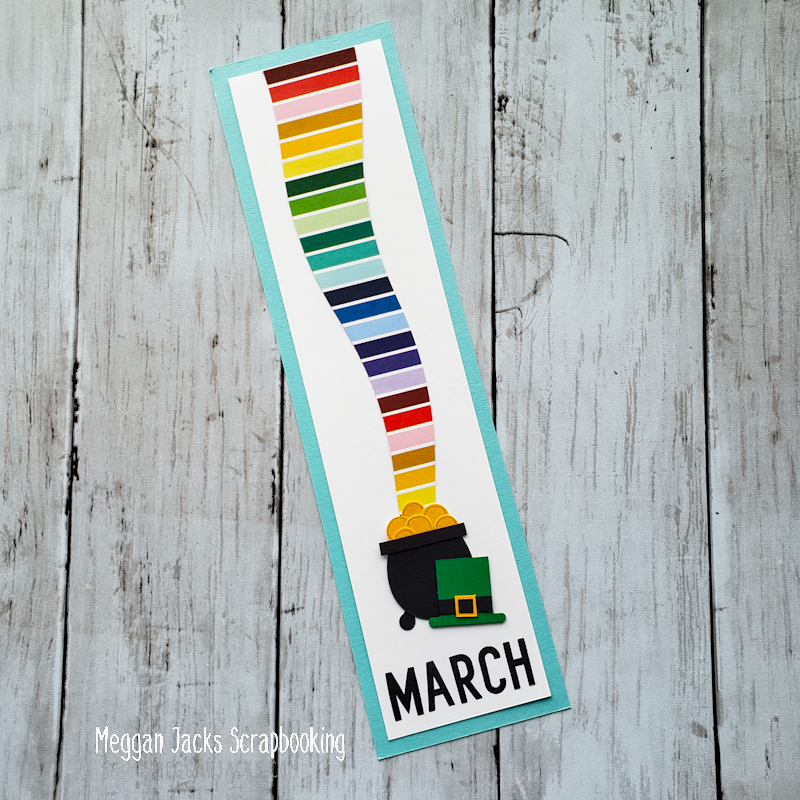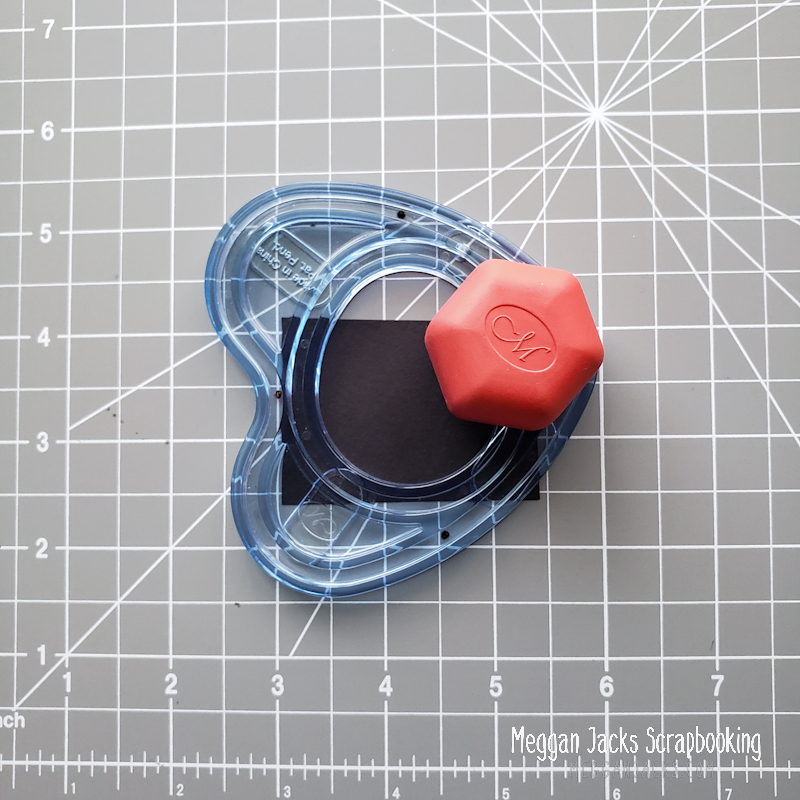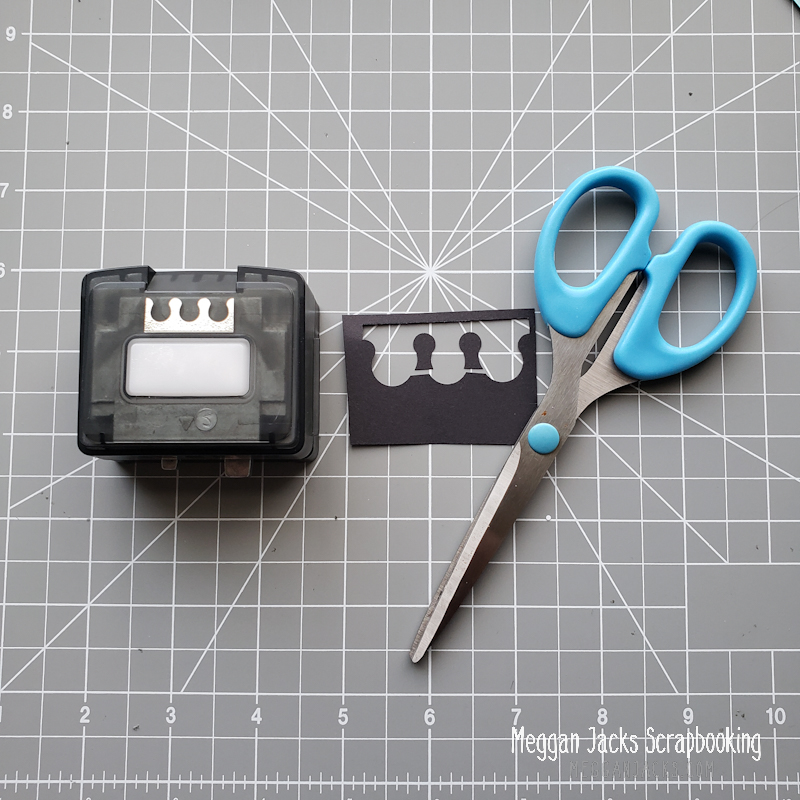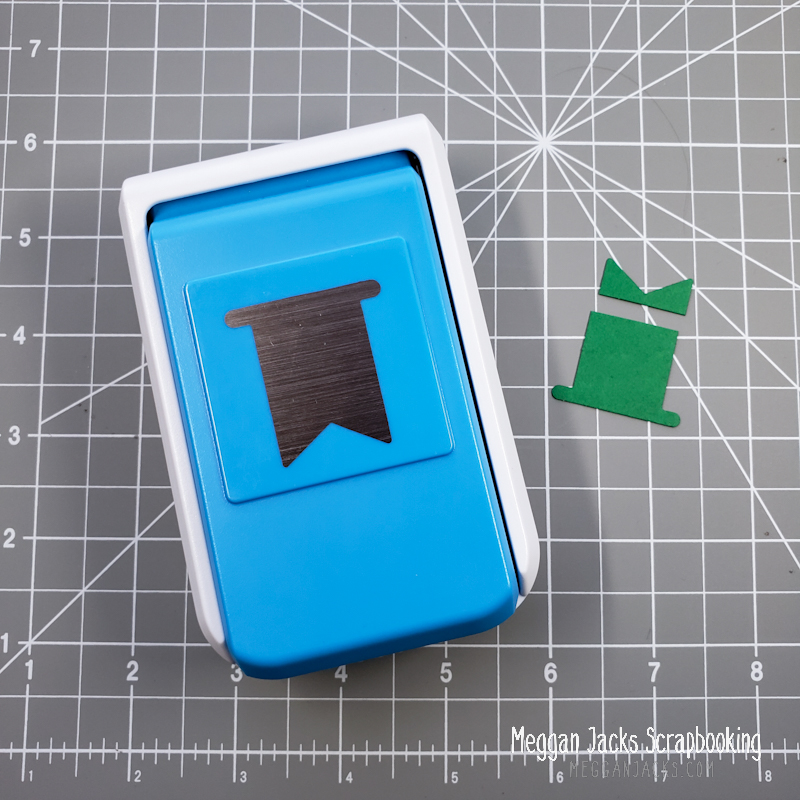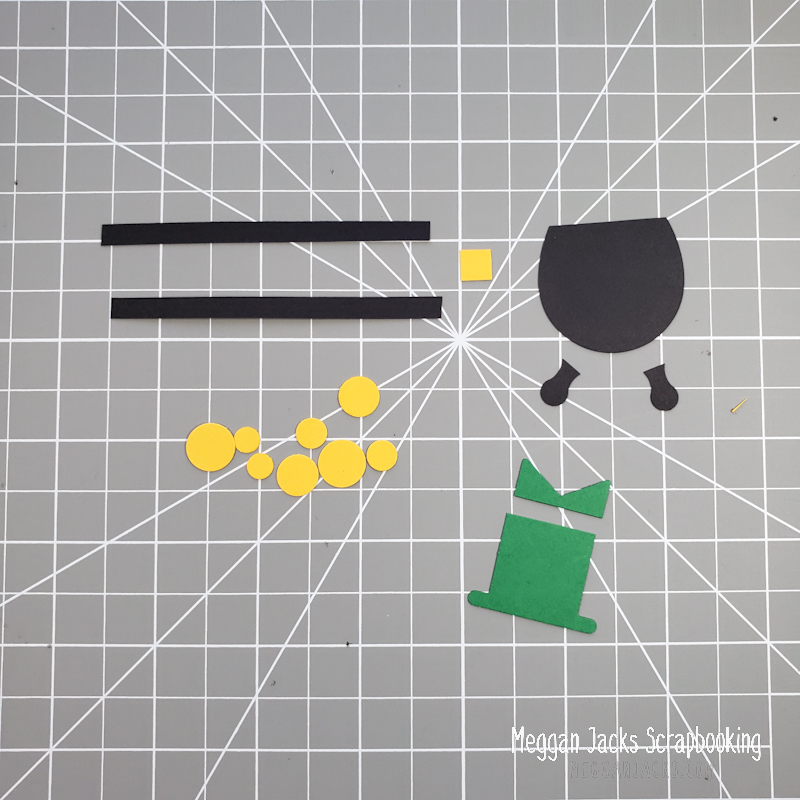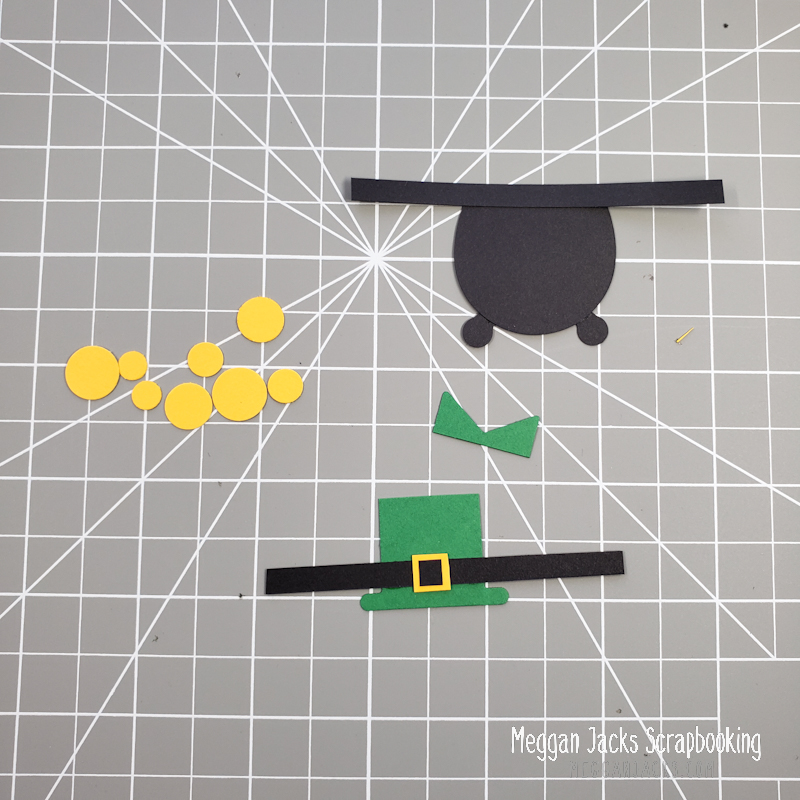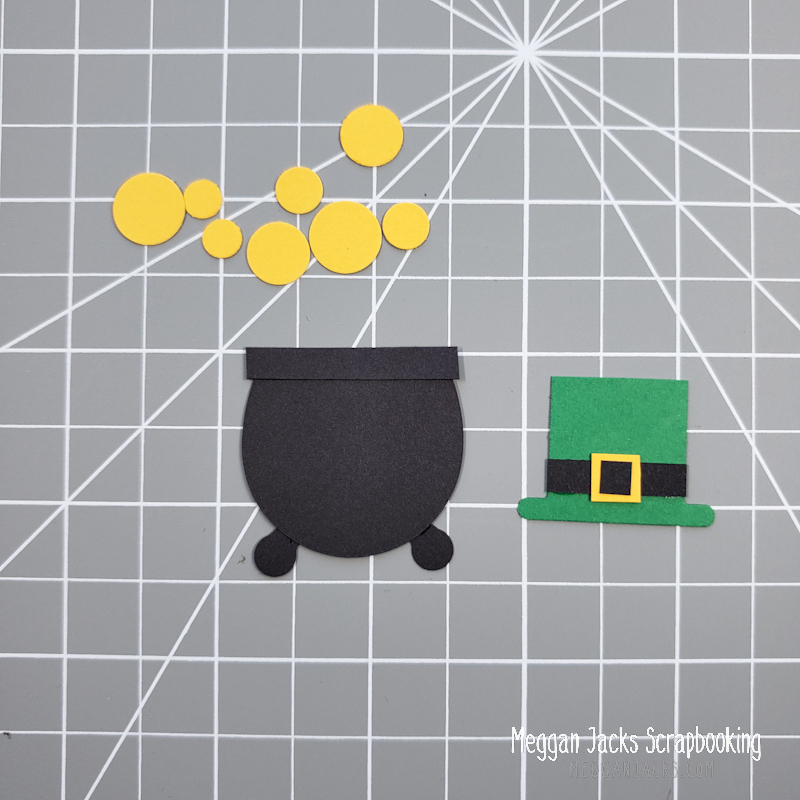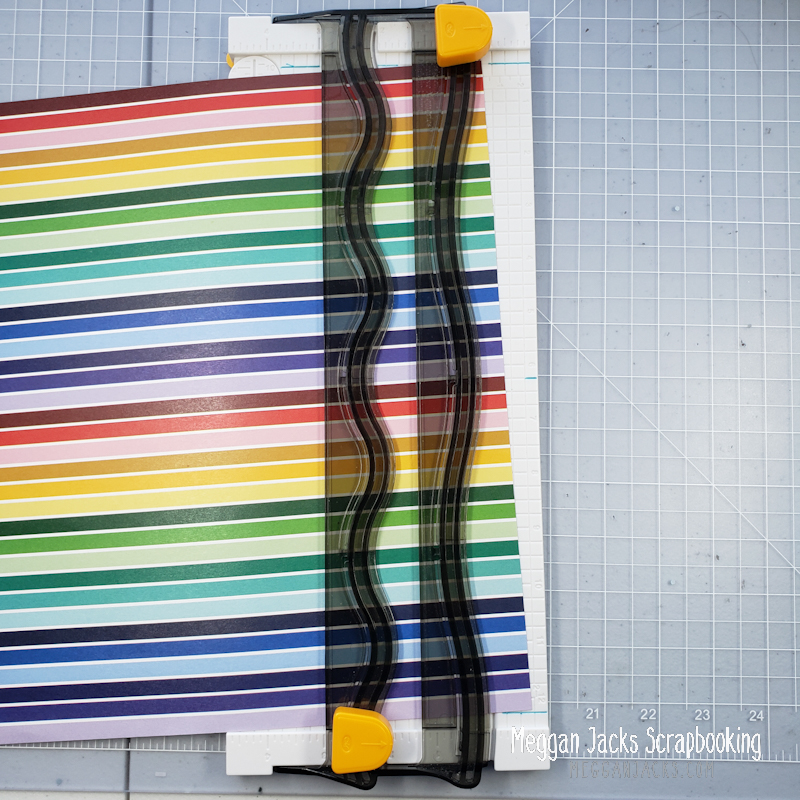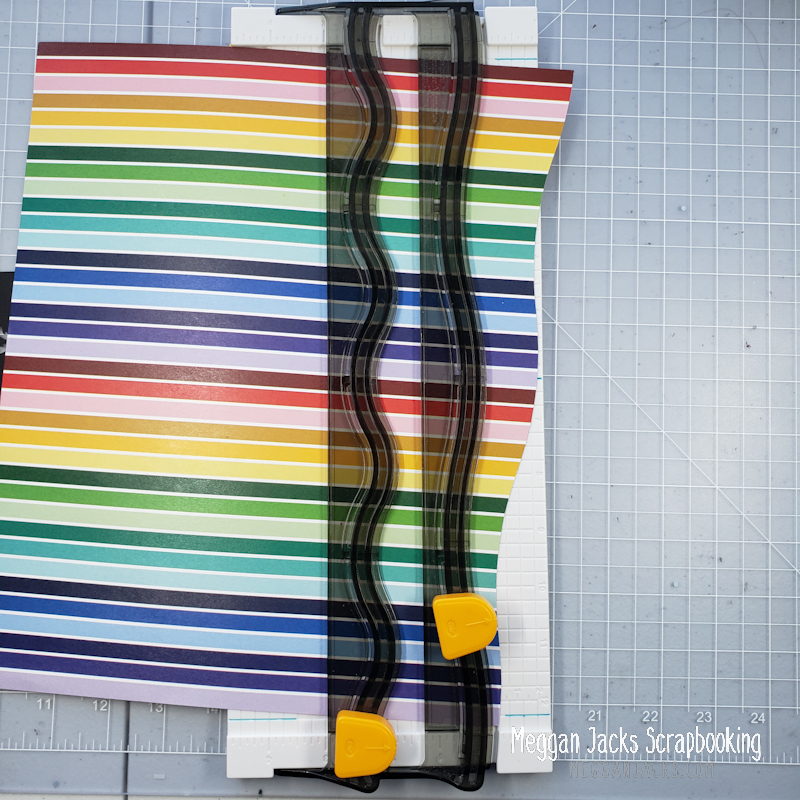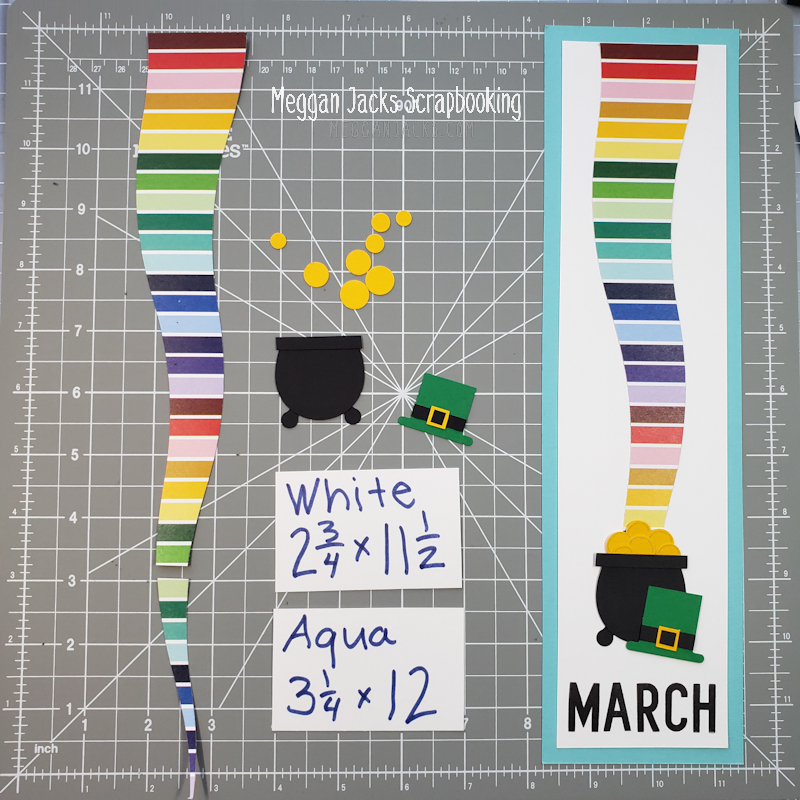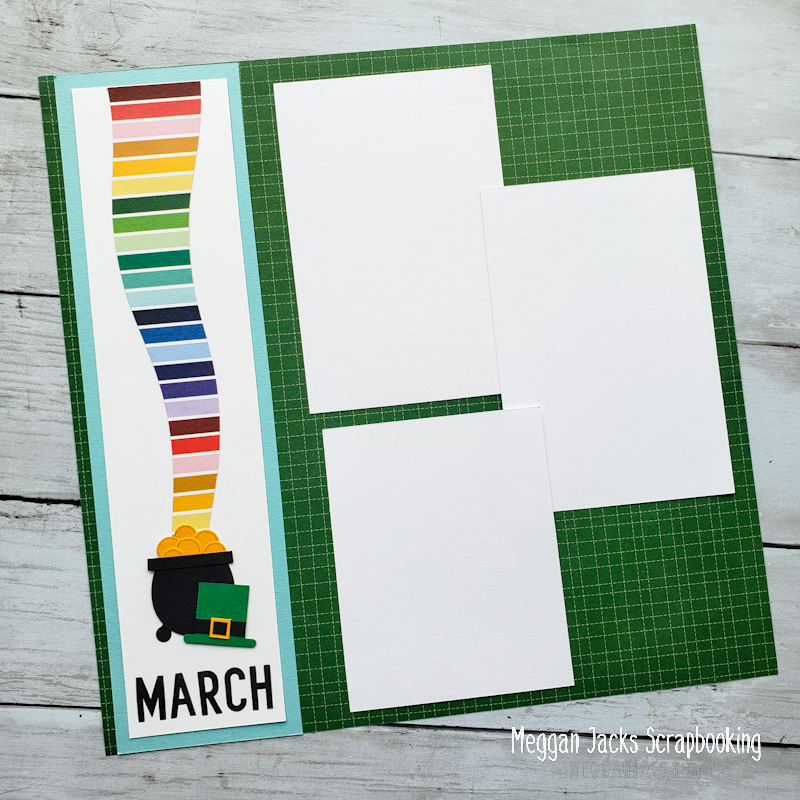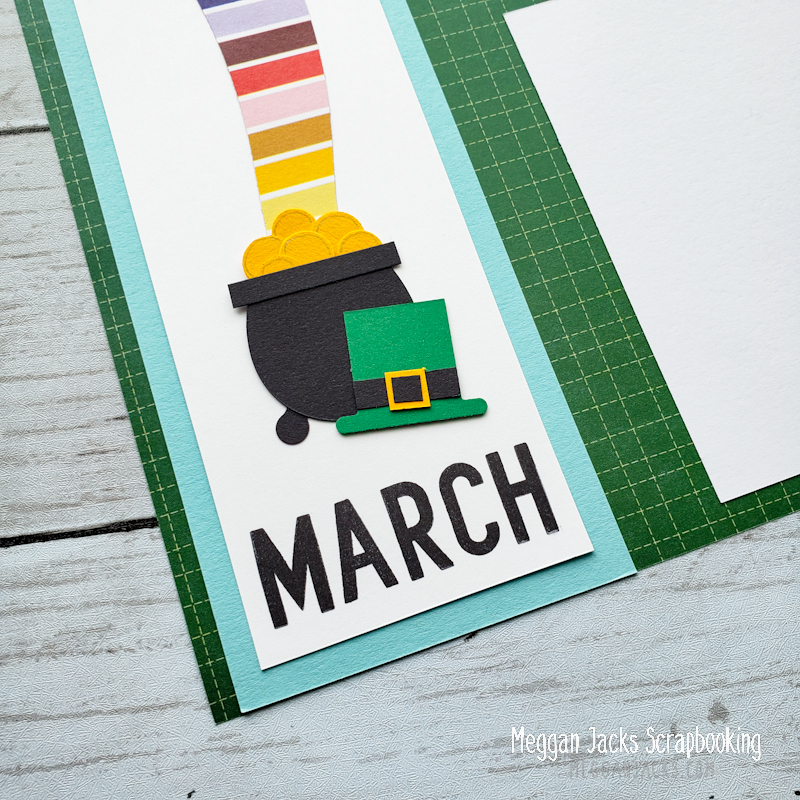 Please be sure to join my Facebook Group, Scrapbooking with Meggan if you are on Facebook, or subscribe to my blog for additional creative scrapbooking ideas.