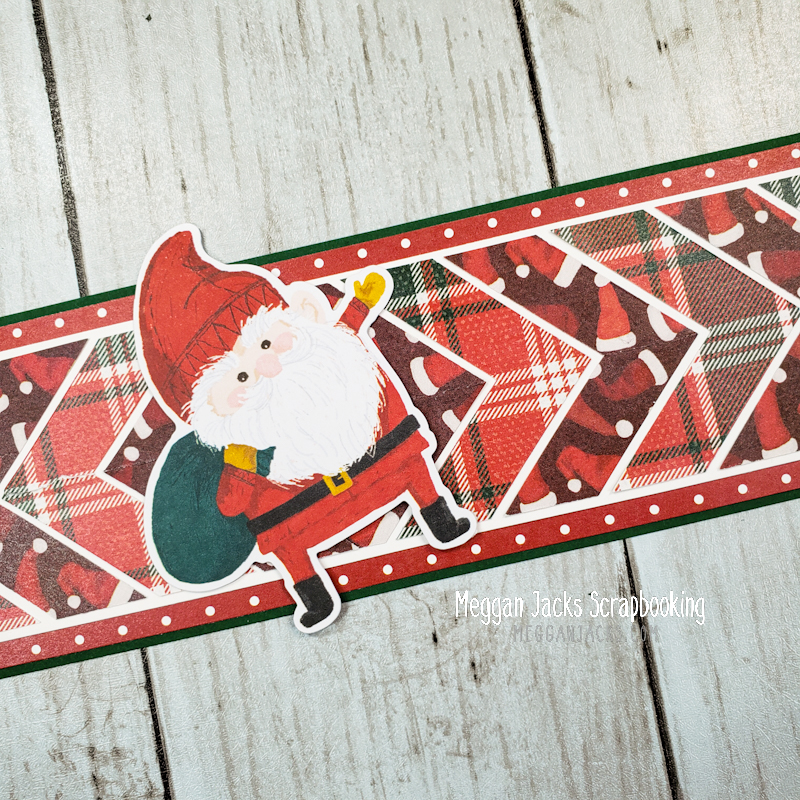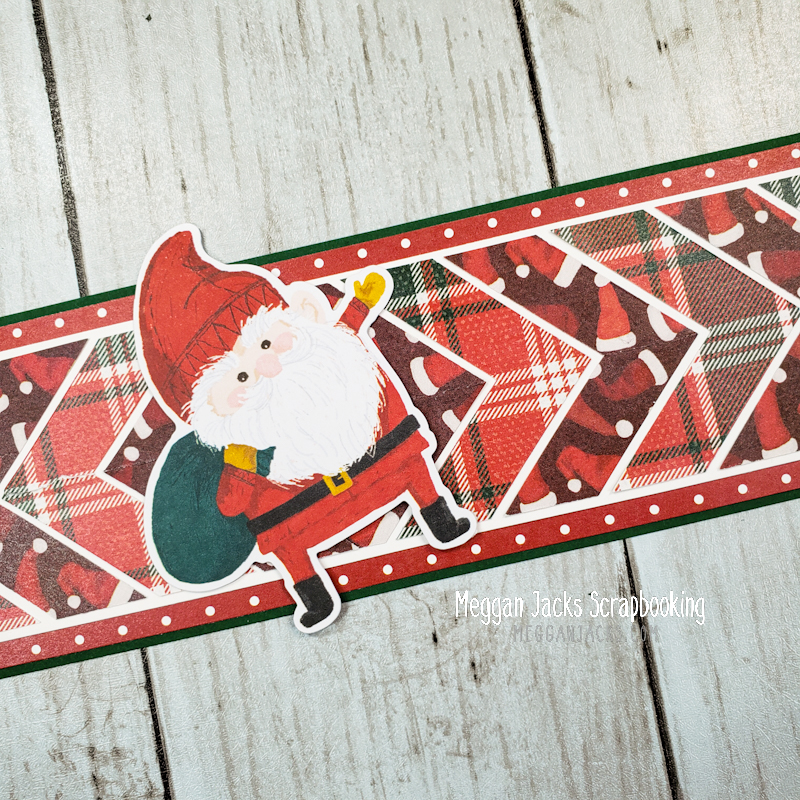 Chevrons – too much work?
I love the look of chevrons in a scrapbook border and page, but they can sometimes be a bit tedious to create. The Creative Memories 12 inch Trimmer comes with a 45 degree line conveniently located on the trimmer bed. This is super handy, but lining up each cut can be a bit arduous, especially if you are making cut after cut after cut for chevron strips!
Trimmer Hack Ahead!
Alas! I've found a quick and easy trimmer hack that will have you zipping through those angled cuts and loving every minute of making a nifty chevron border. You just need a piece of 4×6 cardboard chipboard. Each pack of Creative Memories cardstock or album pages come with a chipboard insert so hopefully this is something you have in your stash.
I have some photos below to share how to make the jig and if you tune into the video (where I also show how to make the jig) you can see how to create a fun, EASY, chevron border for your scrapbook. I use Creative Memories Christmas Spirit collection for my sample, with a little bit of Magic Awaits mixed in.
45 Degree Trimmer Jig Tutorial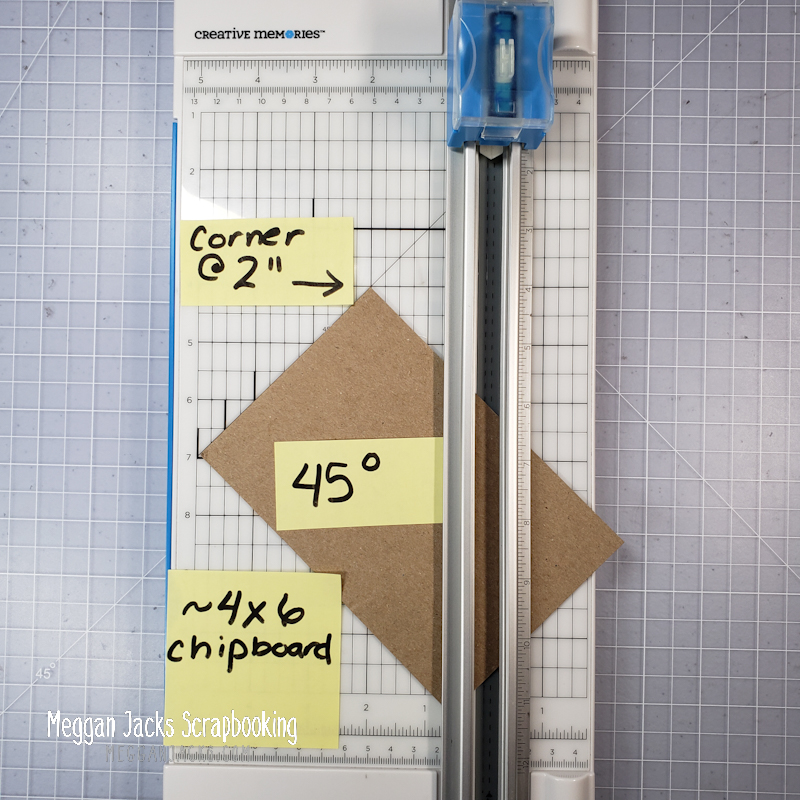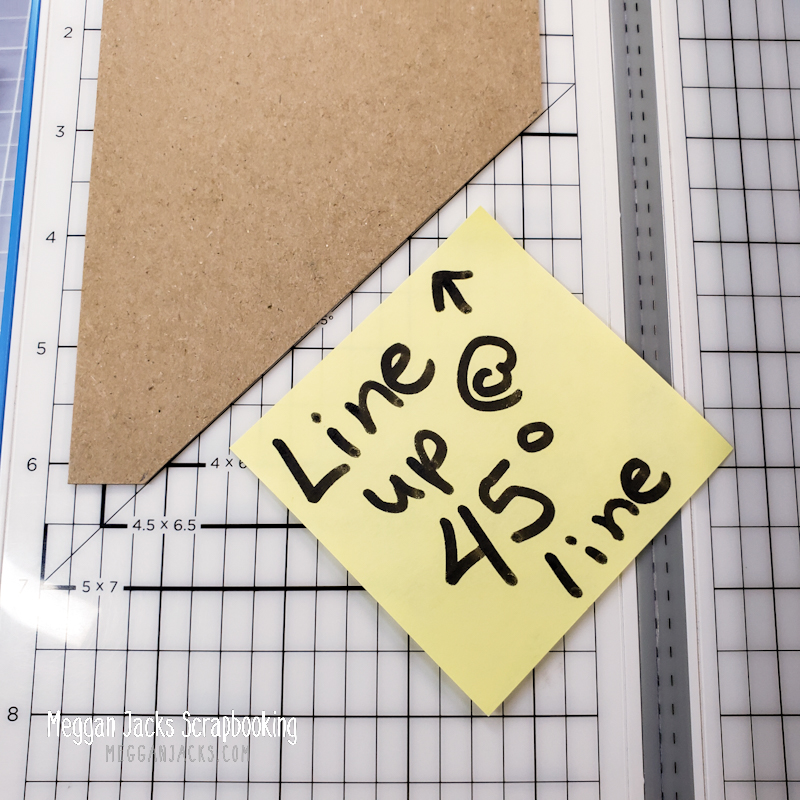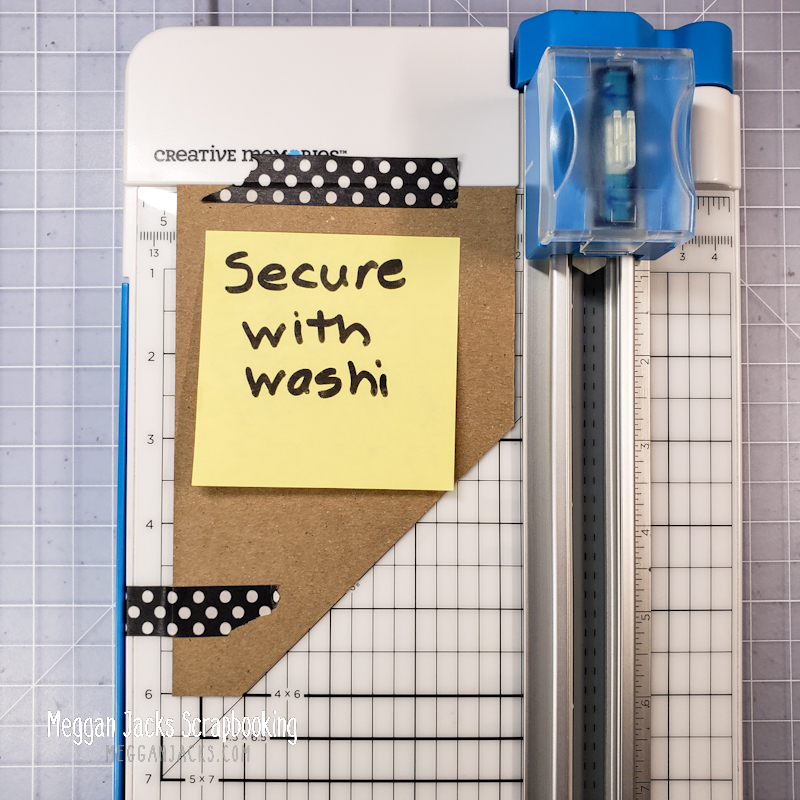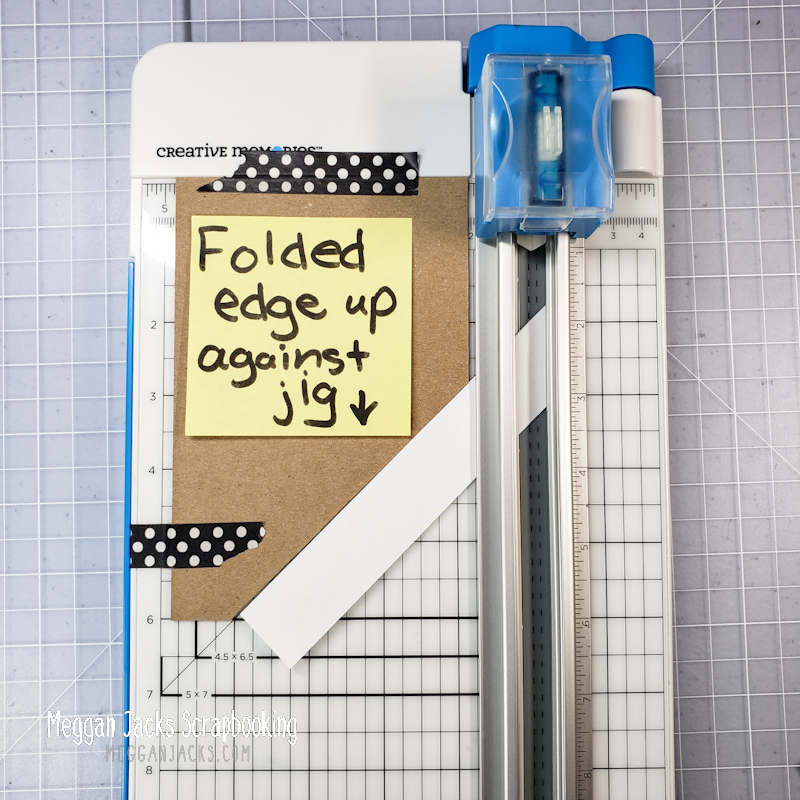 Creative Memories Scrapbook Border Video