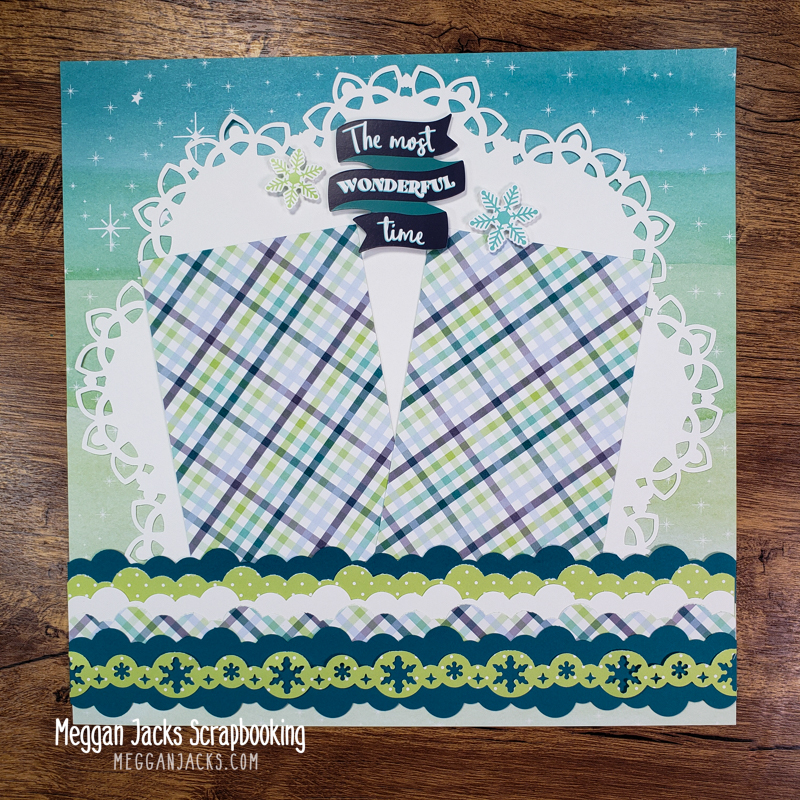 A Versatile Circle Punch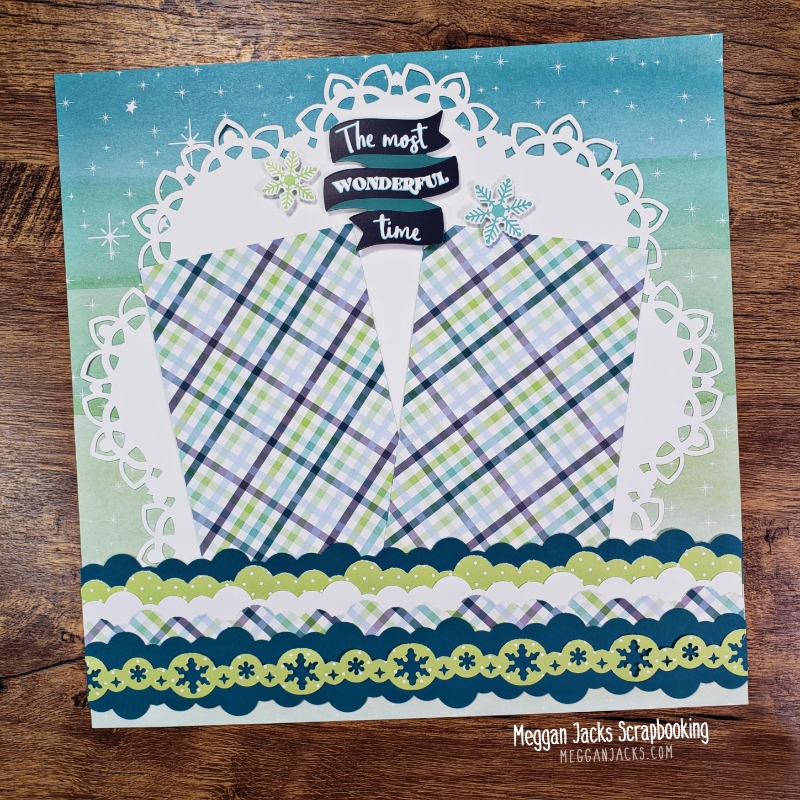 I am REALLY excited to finally have a chance to play with the new Dotted Leaf Circle Punch from Creative Memories. It's always exciting to get a new tool to play with and this one doesn't disappoint. I love that the overall look of this punch is truly versatile. By design of being a circle punch (though it can do straight borders!) it has a doily feel to it, but there are no flowers in sight which will allow it to be used in a wider variety of pages.

As I worked with the punch to firm up how to use it with the Jumbo Circle, I noted that the outer edge made me think of a snowflake (punching on white cardstock for the video definitely helped with that vibe!) So I grabbed my "Winter" project folder where I keep my miscellaneous papers and collections for the the snowy season to search for the perfect paper. I came across this sheet from the Winter Frolic Fast 2 Fabulous page pack (Promo paper pack from October 2020) and LOVED the rich marine blue colors that fade into a light lime. There is a delightful pattern of snowfall in the paper and it was PERFECT for the white page mat created by the Dotted Leaf Punch and Jumbo Circle Template.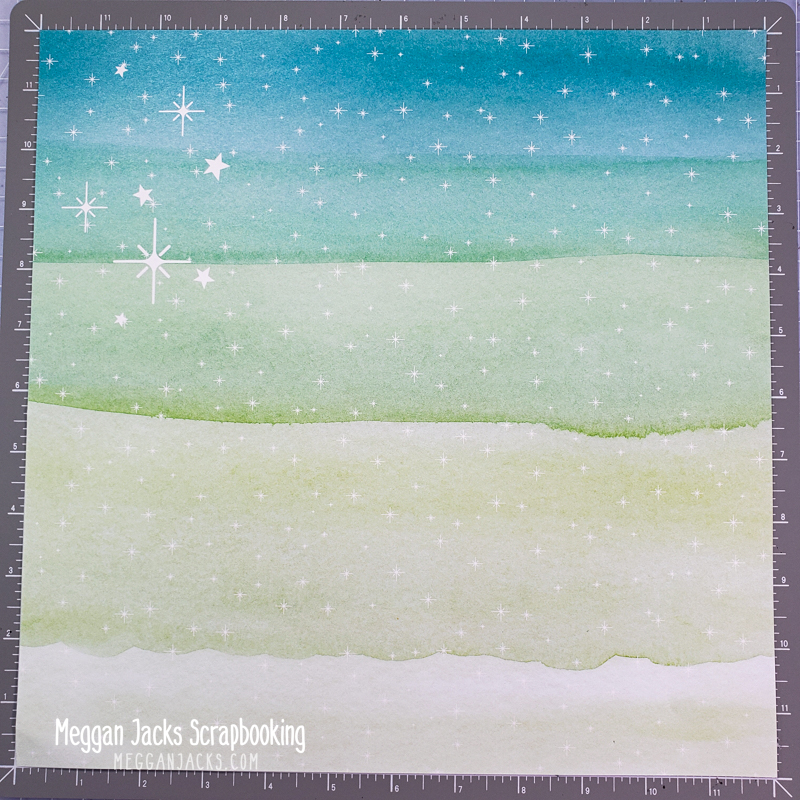 Dotted Leaf Circle Punch with the Jumbo Circle Template
While punching a circle with the Dotted Leaf Circle Punch and the Jumbo Circle Template from the Creative Memories Custom Cutting system isn't difficult, it does take some practice. I have a video that explains how to make the page mat, so definitely watch it before you make this page to see the nuances of this punch used in combination with the Jumbo Circle. You could also use various other punches in the round, or mix with one of Creative Memories other Jumbo Templates.
Creative Memories Cloud Border Maker Cartridge
The Cloud Border Maker Cartridge makes an appearance in the border element of this page. It's a delightfully neutral BMC that I turn to when I want a bit of interest, but nothing that will pull attention away from the main feature of the layout. For this border, I've layered several Cloud borders together to create a chunky border for the larger page mat to settle into. Two 4×6 photo mats nestle into the border to complete the look. Please scroll through the photos to see how to make the border.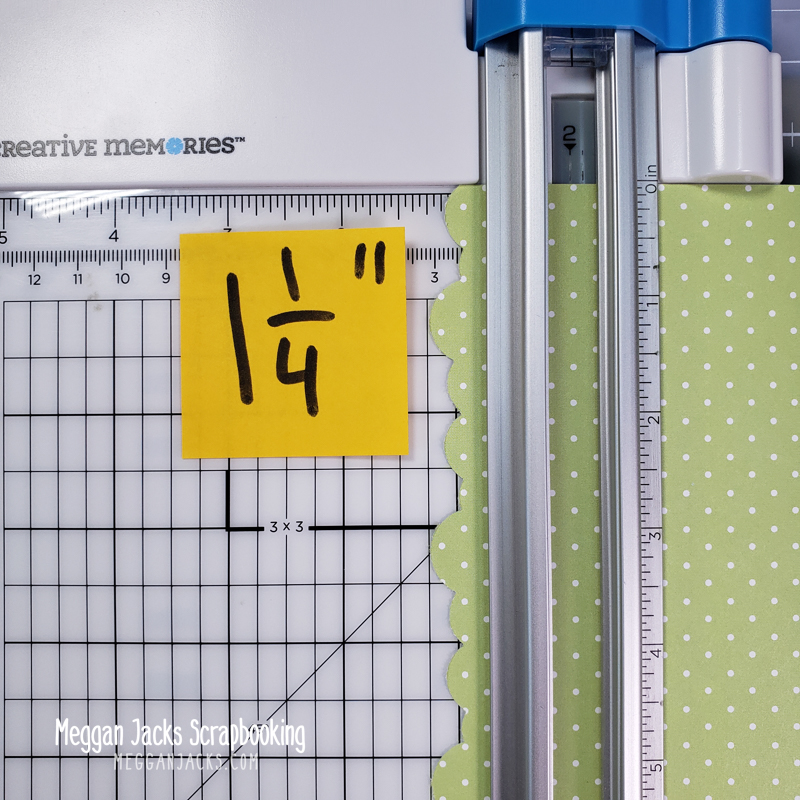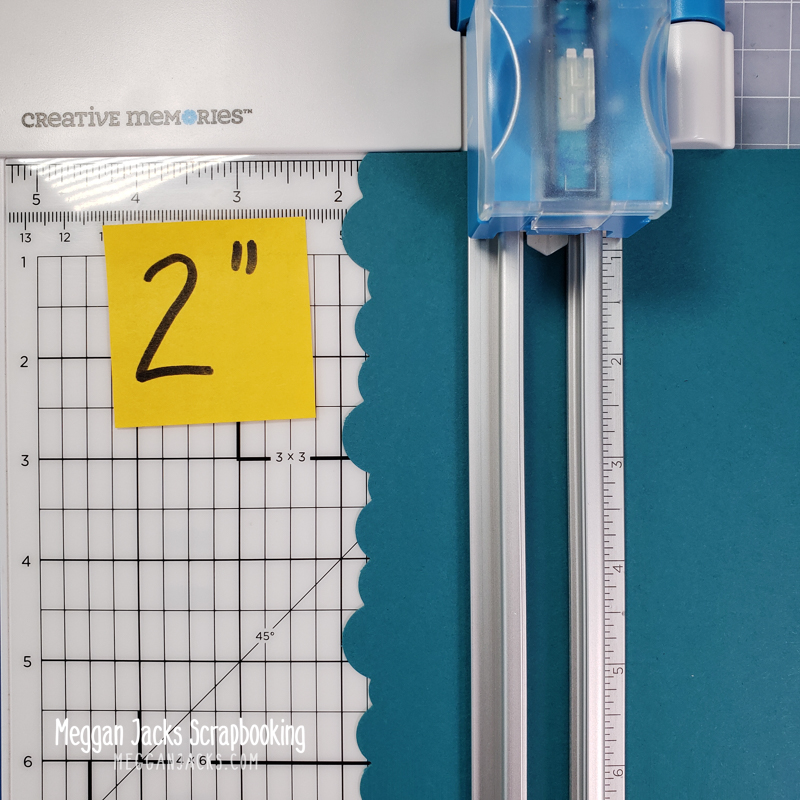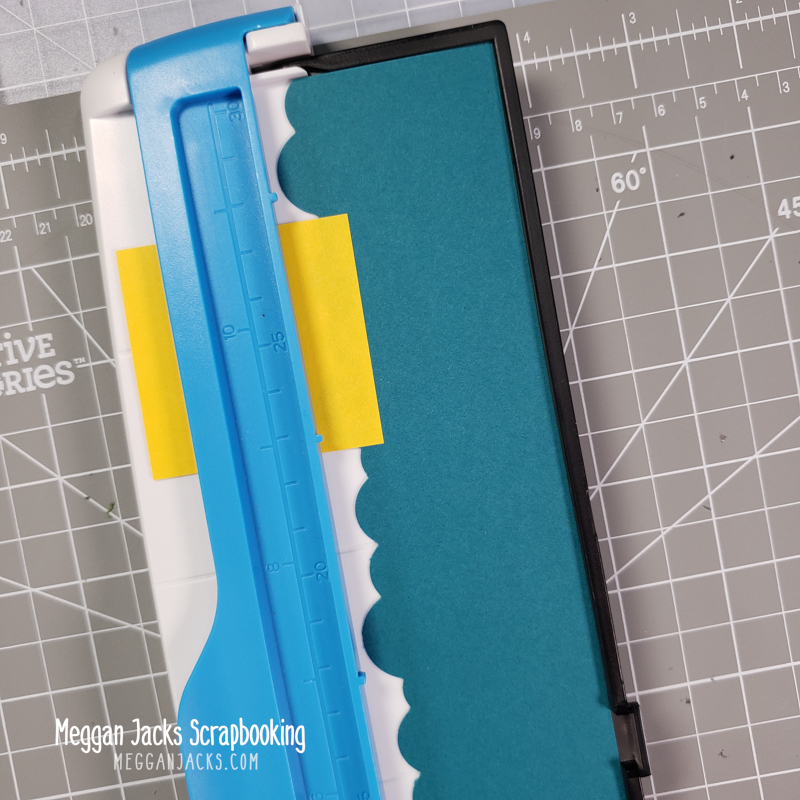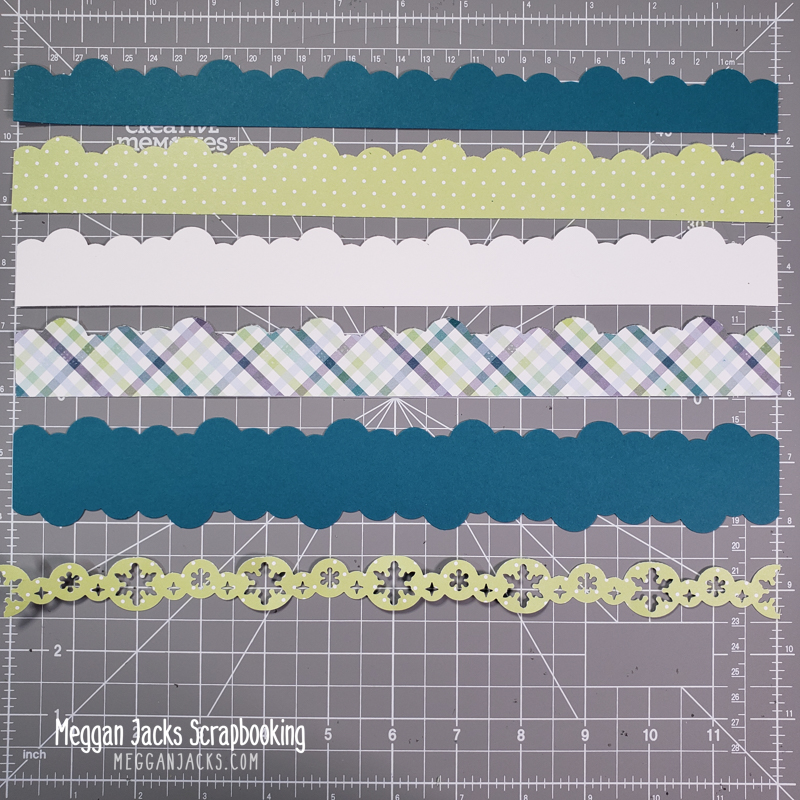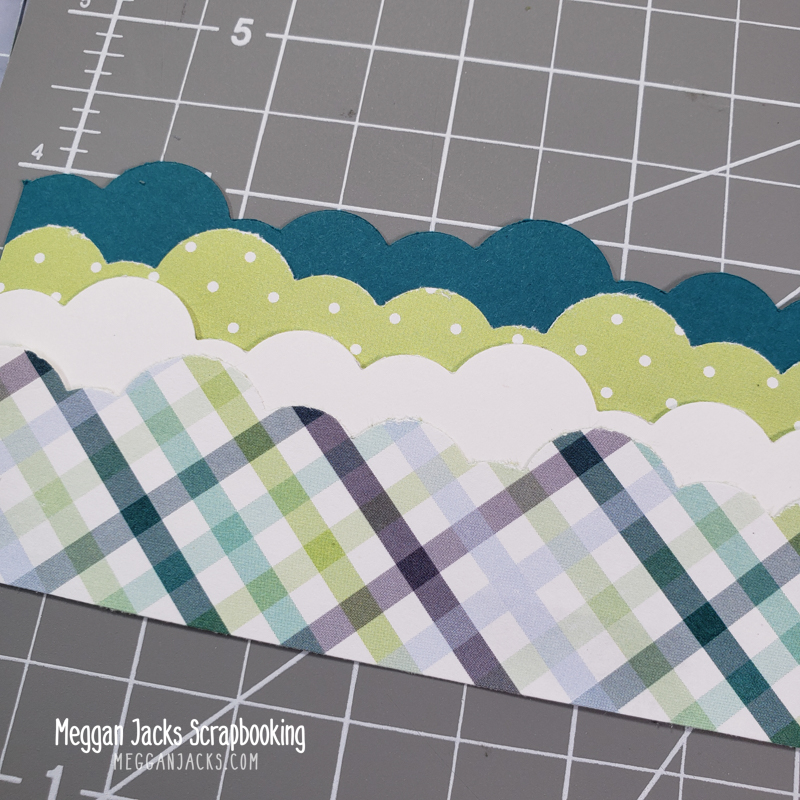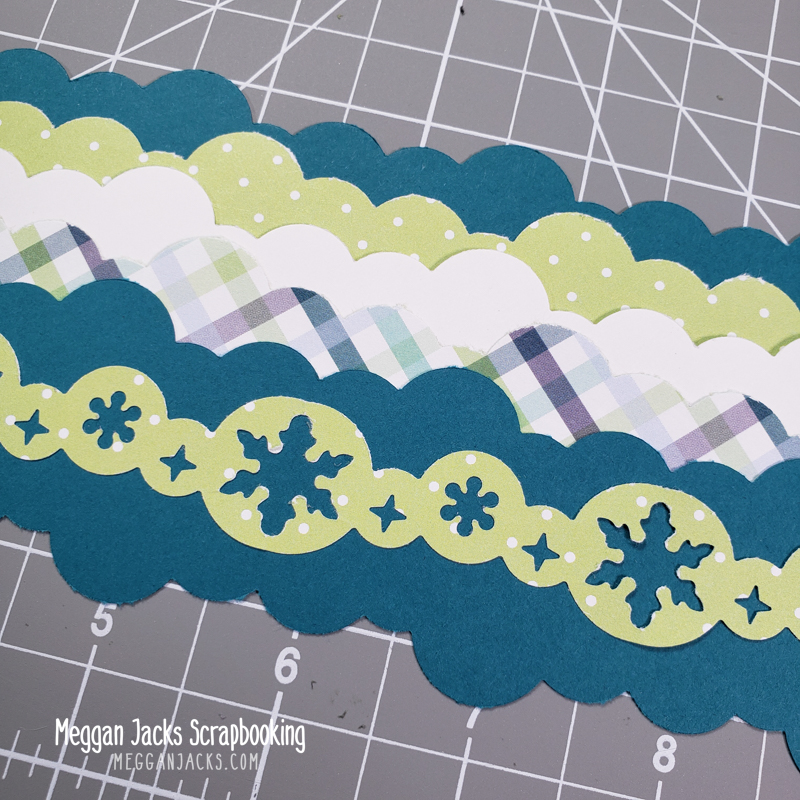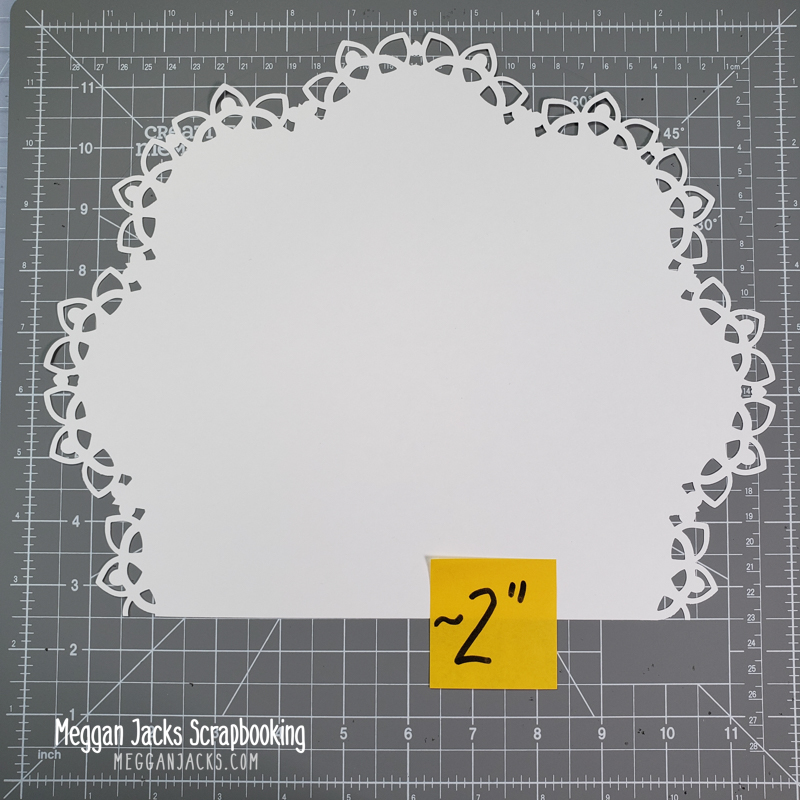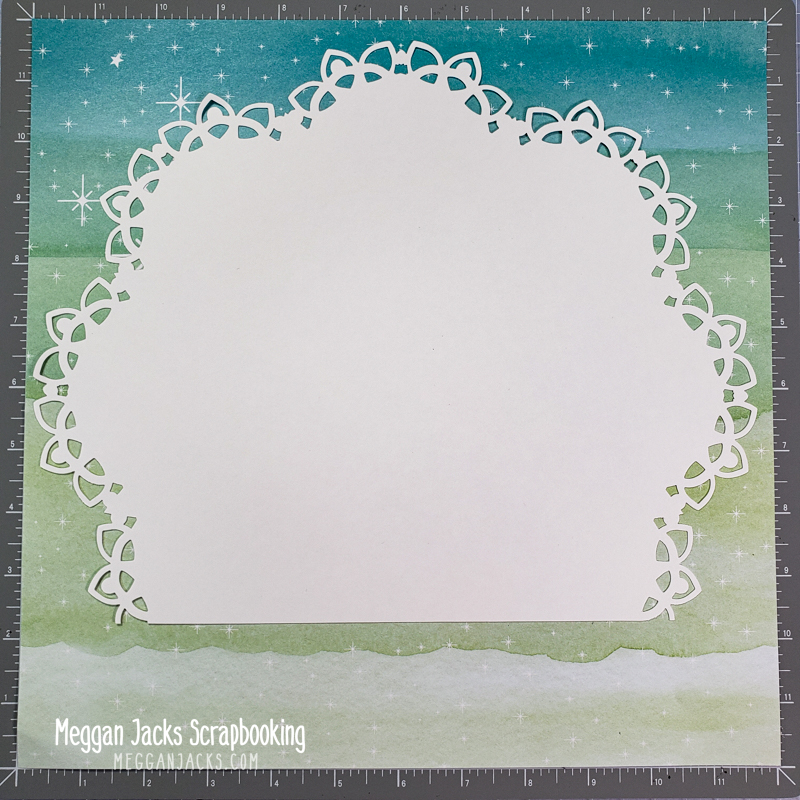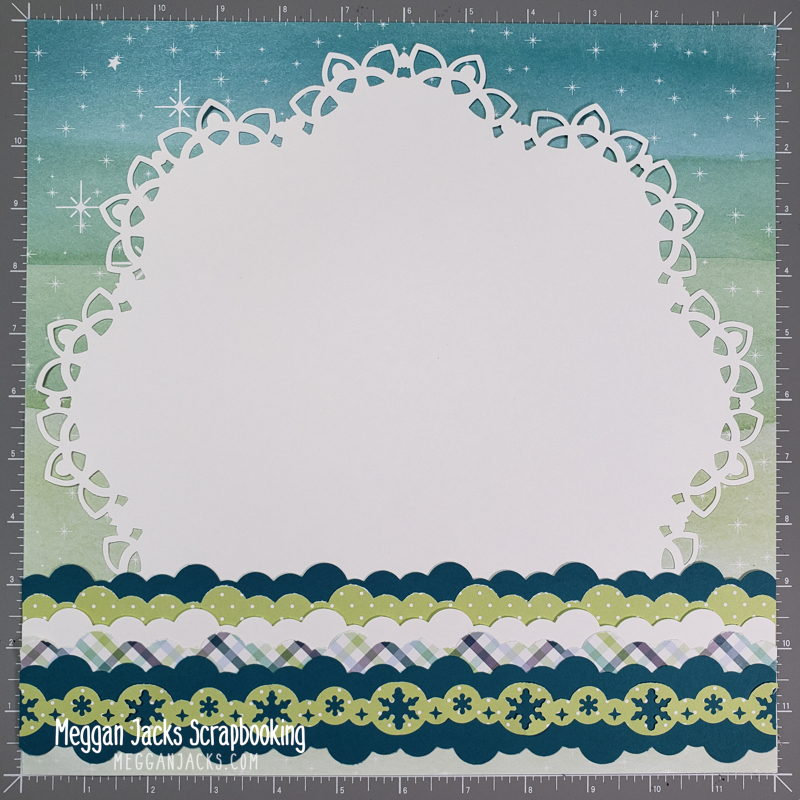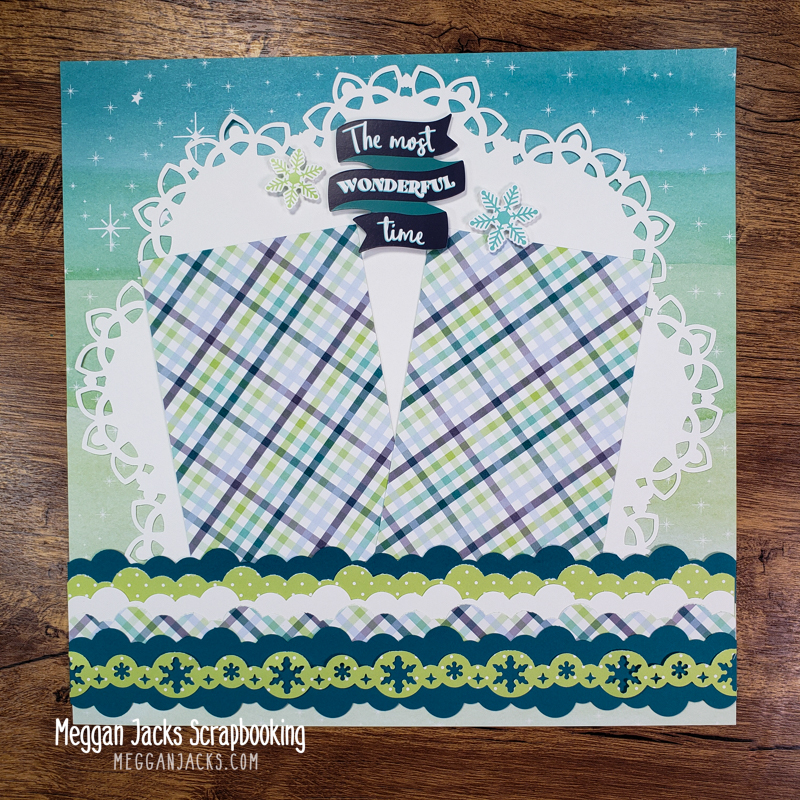 I hope you have a chance to give this layout a try. The Dotted Leaf Circle Punch will be a great addition to your tool stash! If you make the page, or any variation, please consider share it with me in my Facebook group.
If you are interested in receiving even more creative content and scrapbooking technique ideas, consider joining my premium subscription group, All Access – Meggan Jacks Scrapbooking.