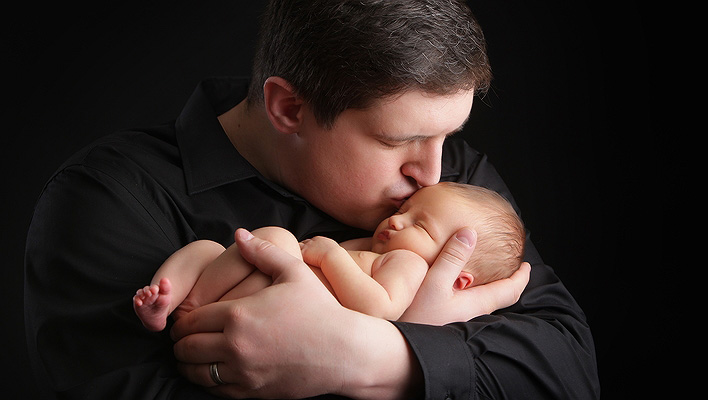 One of my favorite parts of all newborn sessions is capturing the relationship images with Mom, Dad and older siblings.  I always encourage my clients to participate in the sessions as these are truly moments that are precious and unrepeatable.
Questions wondering if older siblings can participate in the session are met with a resounding "YES!"  Whether the sibling is 15 months or 15 years old, I have various techniques and tricks to create a portrait that will melt you heart.
As for Dads – well, nothing is more adorable than a portrait of a tiny newborn in their dad's big arms. The newborn stage, I've discovered, is where dads, even the biggest, toughest, manliest of them, feel free to show a softer side as they gaze down in awe of what they helped create.  How can display of emotion that NOT be captured and preserved forever?
When it comes to photographing moms with their newborns, I always have an underlying agenda. I did NOT participate in my  son's newborn session. I felt fat – just seven days postpartum at the time I had my son's portrait taken. To this day, nearly 10 years later, I regret not trusting my photographer to capture the images that would reflect me in a flattering light and capture that "gaze of amazement" I had in my eye for my child.  So now, when I have conversations with various moms about their concerns with being photographed so soon after delivery, but I always assure them that with proper lighting (my specialty!), clothing (black is very forgiving!) and a little bit of post-production magic I can reduce/remove the lingering signs of pregnancy.  The moment is too special to not participate in some manner. 🙂