My baby girl turned 2 while we were out of town on vacation – Poor girl – she really got the shaft in terms of a celebration.  Her gift from us was a stuffed animal from a truck stop! Bad bad Mommy & Daddy! She did get a total of three birthday cakes over the course of a week, so she shouldn't complain TOO bad.
These pics are from a month ago when we were in Iowa visiting my parents. I love shooting my kids on their property – they have such beautiful trees and lush grass!  And the sunsets – OMG – simply amazing. I need to photograph them next time we visit.
Anyway – here is Miss Sarah-Bear: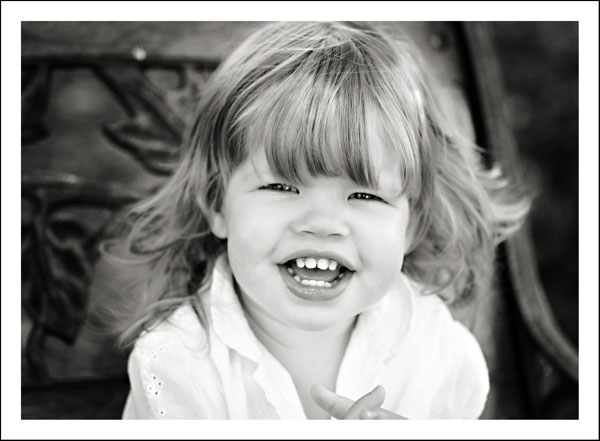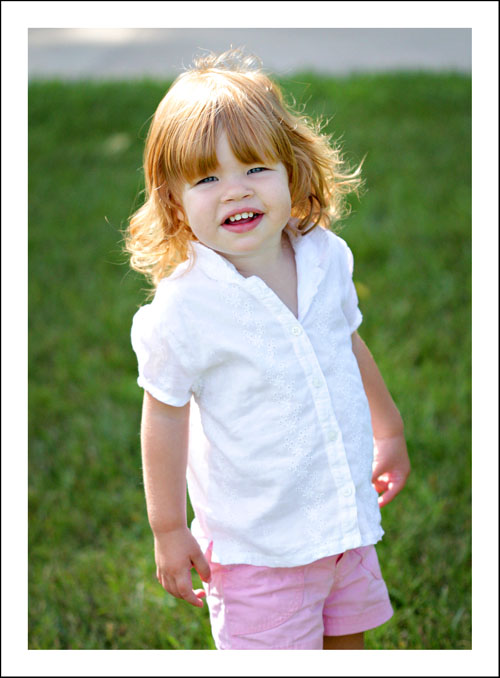 Oops! Bad Mommy!
was last modified:
September 4th, 2008
by