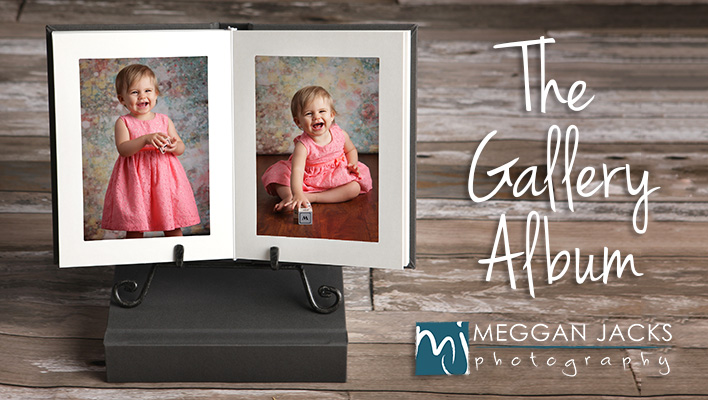 I am SUPER excited to show off the latest addition to the MJP product line-up. I have searched and searched for an album that would offer a clean, understated modern feel.  What I found is an album that will almost deceive you – it looks so unsuspecting, but feels divine when you pick it up and when you open the pages to the images inside – HOLY SMOKES!
The updated Gallery Album is a contemporary grey album that is covered in a suede-like book cloth. Your choice of twenty or thirty 5×7 images will be secured in the white matted pages. I really feel that the album showcases my work in a manner that is just delicious. There is an option to have the album personalized with a line of text on the lower right corner of the cover. I have samples of the album in studio and think that you will find them to be a "must have" item from your session.

While digital files are a popular option for many of my clients, I am pleased to offer a full range of printed portrait products as well. This beautiful album will make a fine addition to your portrait order – pair it with your favorite print-ready files or a beautiful wall portrait and have your images to treasure forever.