One of my favorite wall display configurations is matching three portraits together. There are so many possibilities that will suit any decor style from contemporary to traditional.
If you have a contemporary style of decor, I love the look of three identical-sized squares – so cool! To add to the modern flair, I suggest the gallery wrapped canvases, which seem to float on the wall.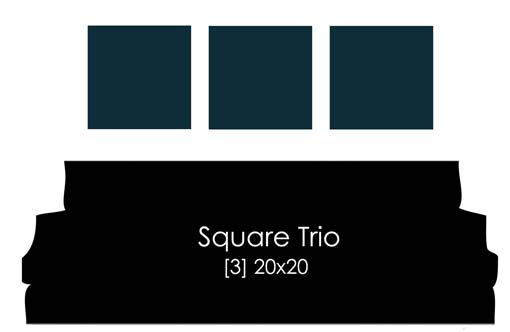 Of course, not all images work well with a square configuration, but the same concept of three identical sized portraits works well with horizontal or vertical images as well!
Another option which stays within the contemporary style but offers a bit of an eclectic mix is to keep the height of the portraits the same, so that the top and bottom edges line up, but vary the width of the portraits for added interest.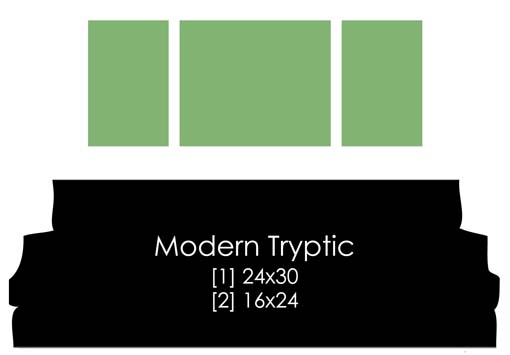 If you prefer a traditional look, an option would be to choose a larger size for the center images and then to display two smaller portraits, one on either side of the main center image. A classic and timeless display!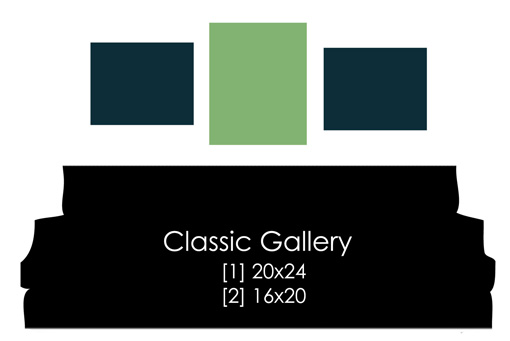 I am always ready to help with any type of portrait gallery you would like to create. One of the joys of commissioning custom photography is to be able to showcase those beautiful portraits as an artistic focal point within your home.