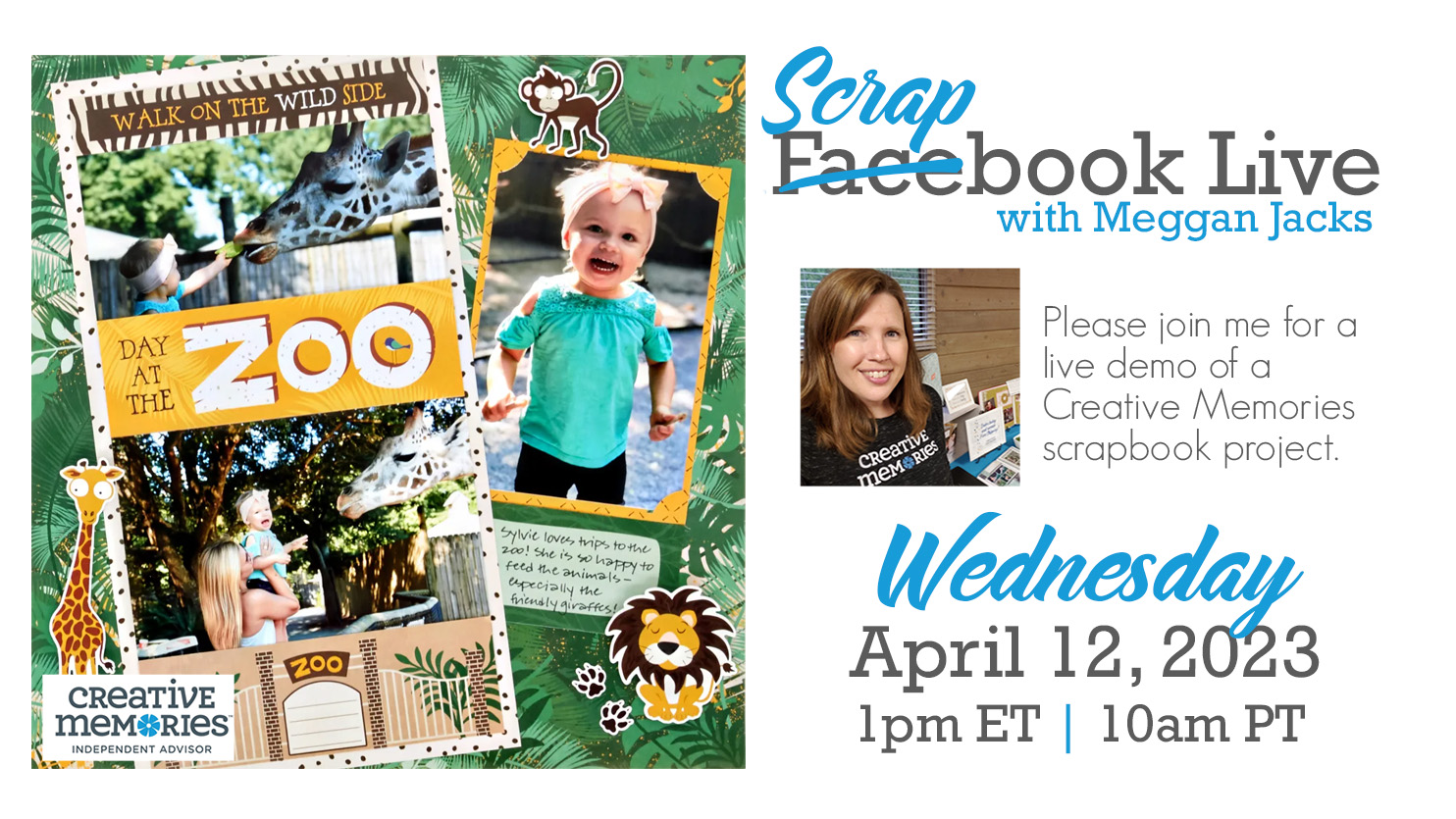 The Layout
I've had my eye on this layout for a while – I just adored the What A Zoo Theme Pack when it came out in 2019 and was VERY excited to see What A Zoo, Too when it was released in Summer 2022.
I am not 100% sure which collection I will be using for my demo layout as I still need to figure out which photos I will be using! I am thinking I will make a slight adjustment to the layout to be able to include a 6×4 peekaboo pocket so that I can incorporate more photos and some journaling if needed.
UPDATE: I found the perfect photos from a sunset cruise I attended as part of the Creative Memories Creative Minds Conference last summer in Minnesota. The Serene Waters collection worked perfect for the layout and I use a peekaboo pocket to add another photo and a journal box.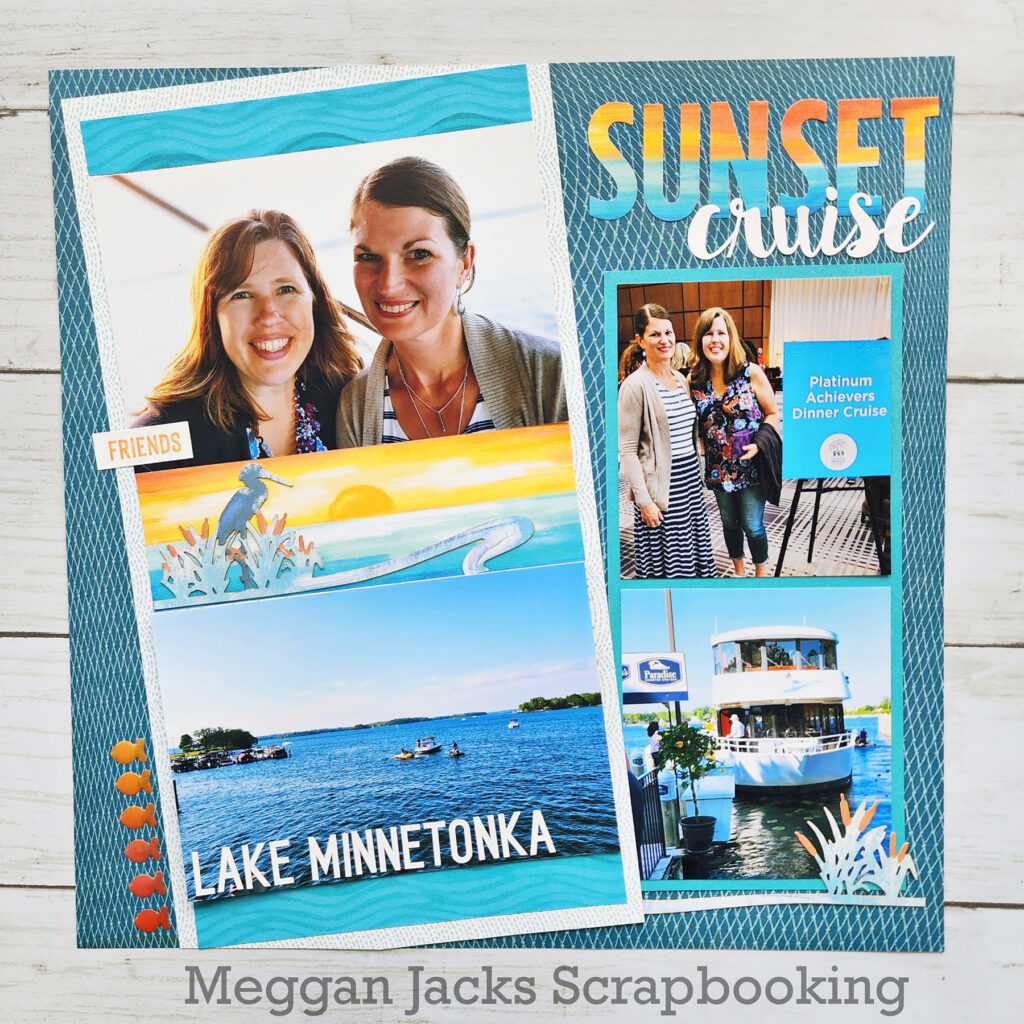 The Handout
You can see the original blog post HERE.
Need Creative Memories Supplies?
Please be sure to support a Creative Memories advisor when you shop from the Creative Memories website. If you are not currently working with an advisor, please consider shopping with me!