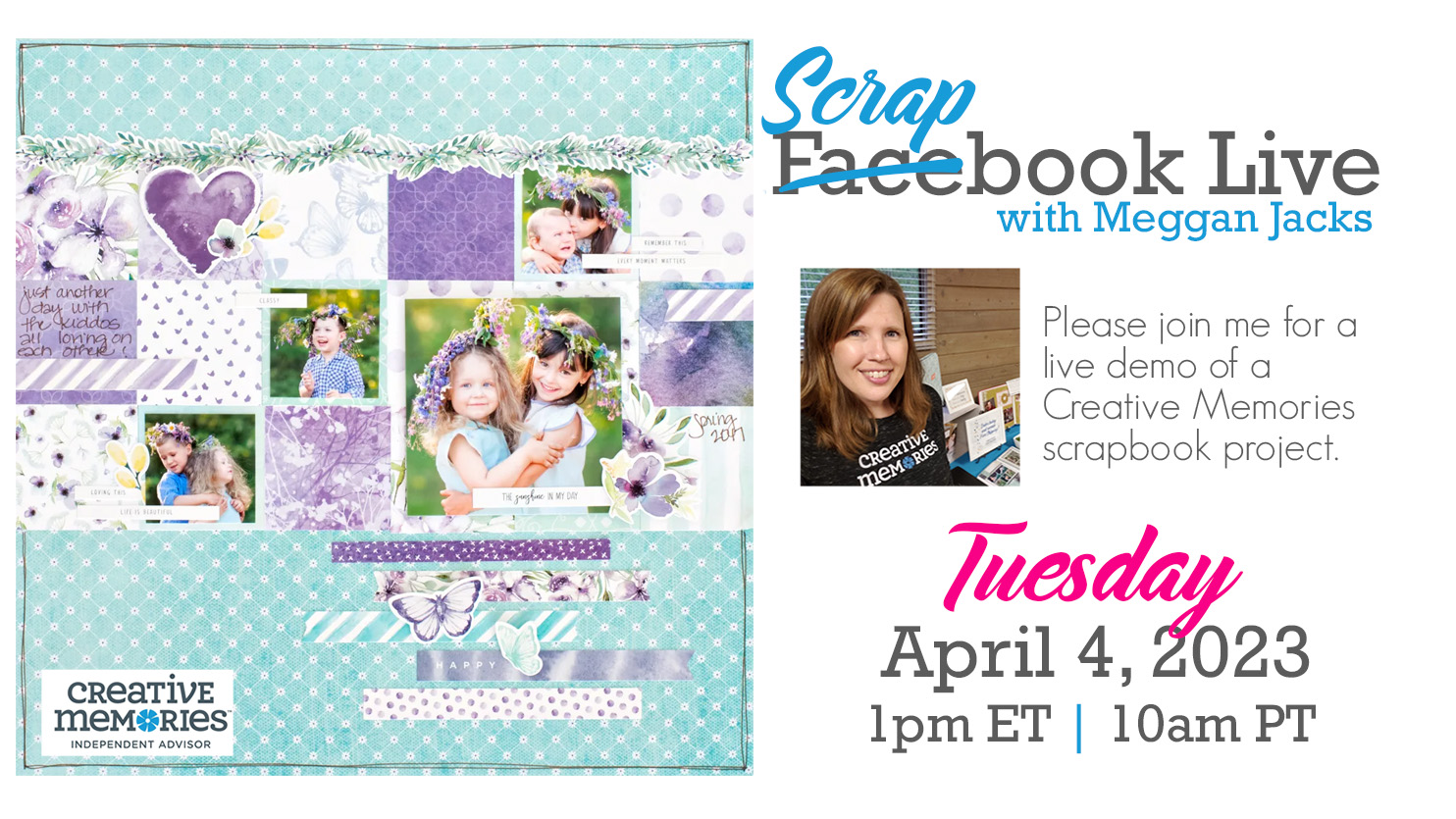 When Secret Garden was released in 2018, it quickly became one of my favorite collections, despite the fact it's a bit too soft and feminine for my typical photos. I still have the collection sitting in my stash, waiting for just the right moment to make those magical pages. BUT, that doesn't mean I can't be inspired by pages made with the collection and that is exactly what is going down on this week's Scrapbook Live.
I really like this layout – the collection is amazing, of course, but I just love the smaller photos included as well. I think using small photos works when you have an abundant supply of photos to use for the layout. This layout doesn't showcase too many photos, but it looked to me like there would be an easy way to add them AND still preserve the overall aesthetic of the page.
If you like to have your supplies gathered ahead of time, I can tell you that I will be using a 12 x 6″ Peekaboo Pocket for this layout. I also created and printed a 4 x 6″ collage photo that features six 2″ square images and printed it at home on my Epson Picturemate PM400. I will be using the Square Punch to cut those down to the 1-3/4″ squares that should work really well for this layout.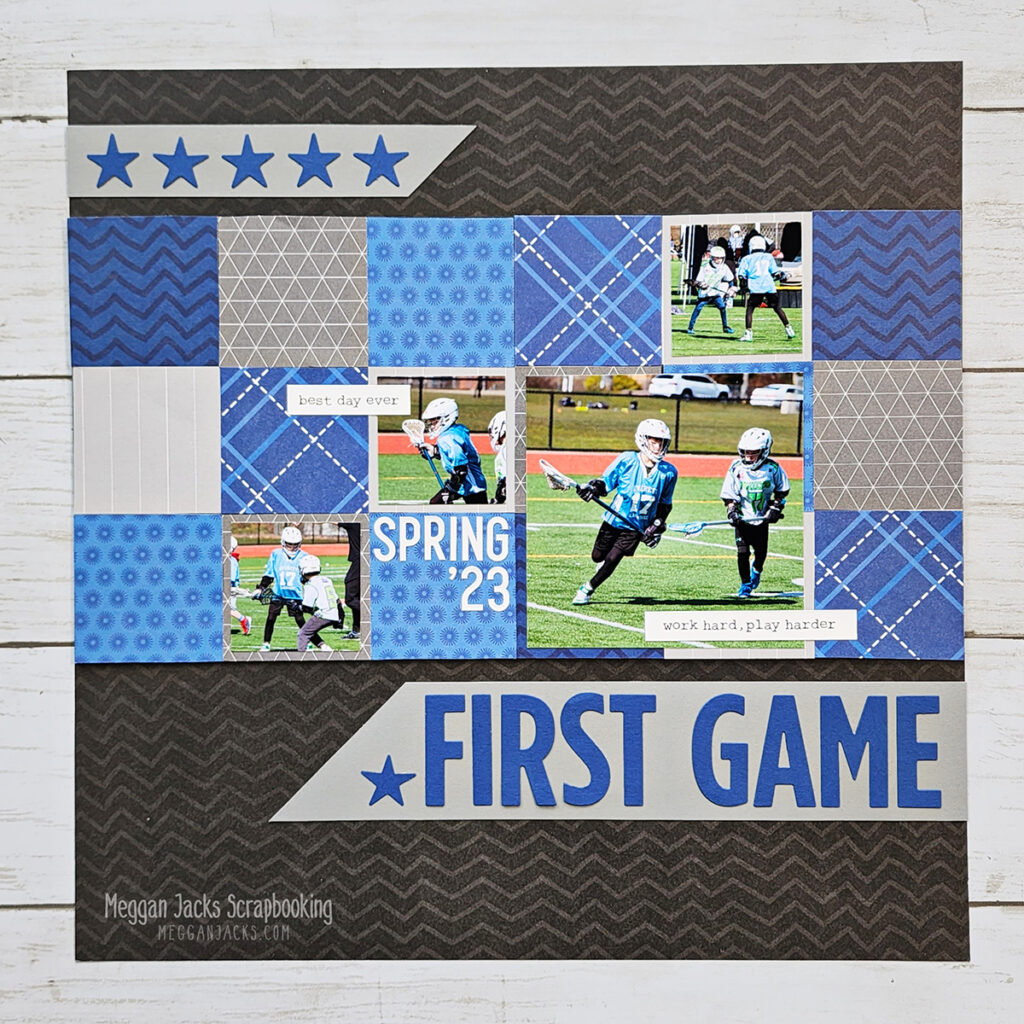 The Handout
You can see the original blog post HERE.
Need Creative Memories Supplies?
Please be sure to support a Creative Memories advisor when you shop from the Creative Memories website. If you are not currently working with an advisor, please consider shopping with me!