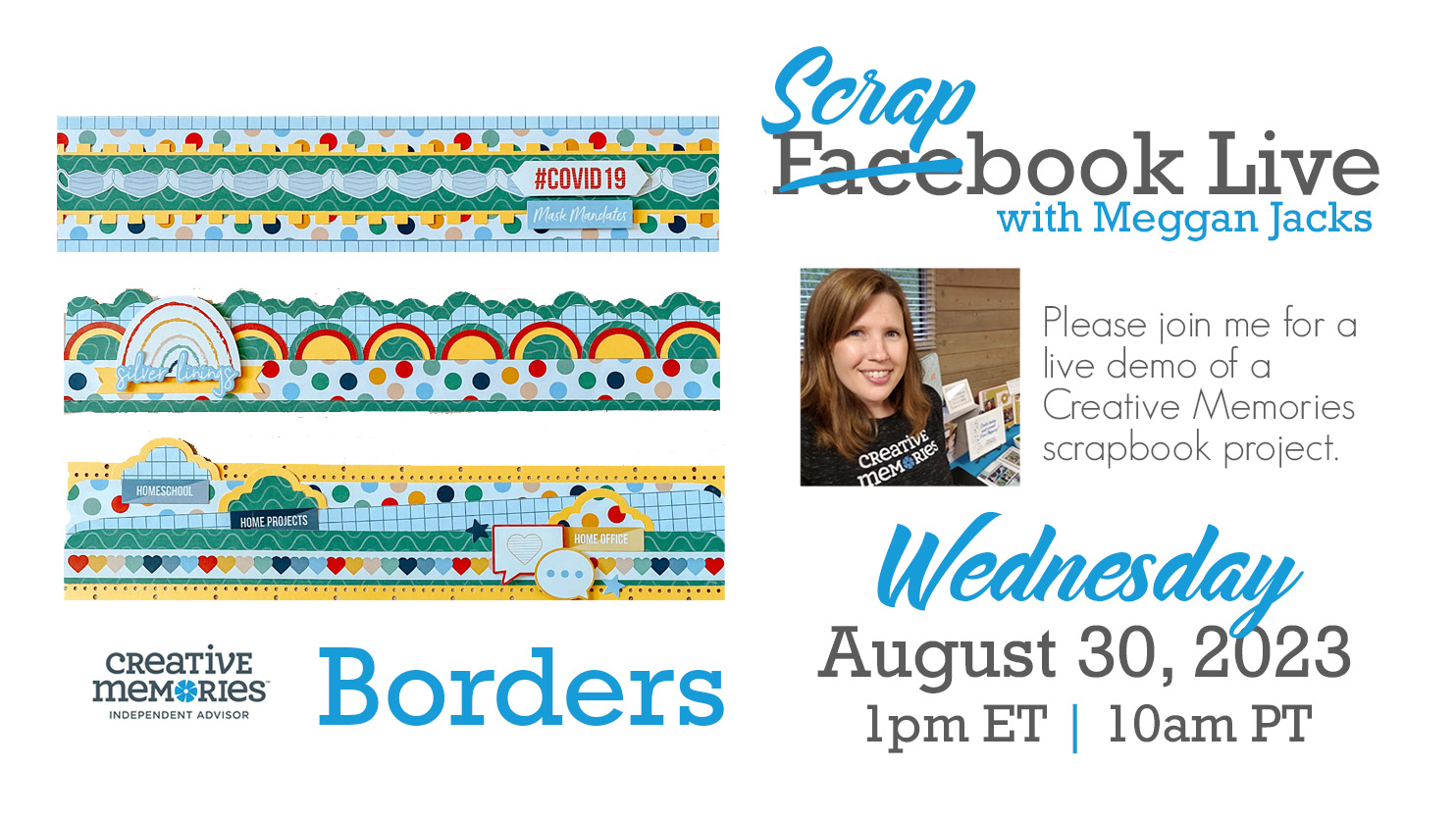 The Borders
It's the last Wednesday of August, so that means it's time for BORDERS! It's also back-to-school time in my household, so I think we will make some BTS borders based on the Love Each Other 2 Theme Pack borders. I selected these as I just love the various elements used in the borders and they will work really well with Creative Memories Back to School collection.
The Handout
You can find the original blog post HERE.

Need Creative Memories Supplies?
Please be sure to support a Creative Memories advisor when you shop from the Creative Memories website. If you are not currently working with an advisor, please consider shopping with me!