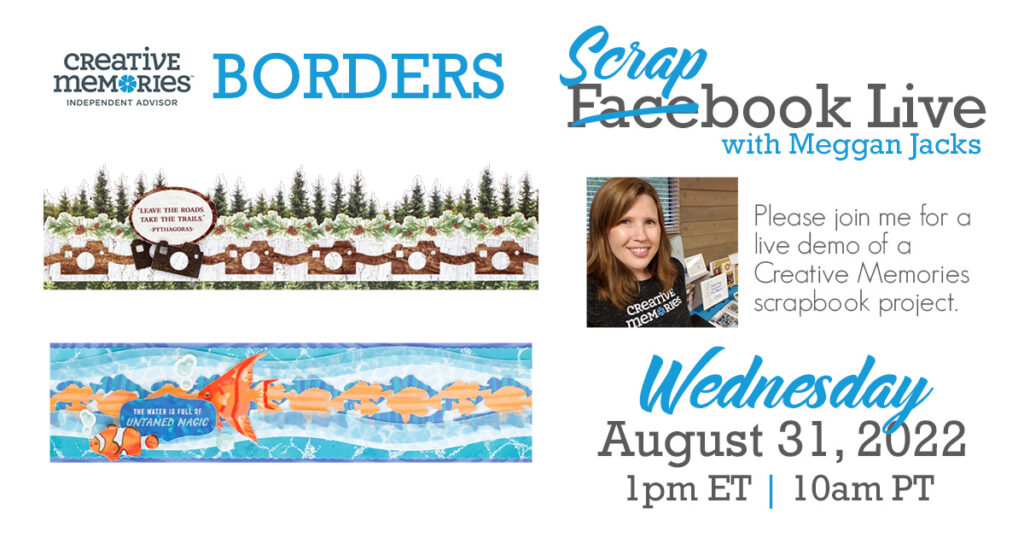 I will be going live directly on my Facebook page at 10am on Wednesday, August 31st. If you can't watch live, the recording will be available later on Facebook or you can find it on my YouTube Channel. I will also add it to this blog post along with a photo of my final layout.
The Layout…er Borders!
To shake things up a bit I've decided that the last Wednesday of the month will be all about creating borders. I've selected two different borders from the Creative Memories blog – borders that had sketches shared as part of the Sunday Sketch Round-Up posts. Creative Memories shares some beautiful borders on the blog (shout out to Advisor Krislyn Mattei for her creativity!) and I want to take the time to share with you how these borders can be adapted to work with any collection or tools you have available.
The Video
The Handout
Need Creative Memories Supplies?
Please be sure to support a Creative Memories advisor when you shop from the Creative Memories website. If you are not currently working with an advisor, please consider shopping with me! 🙂