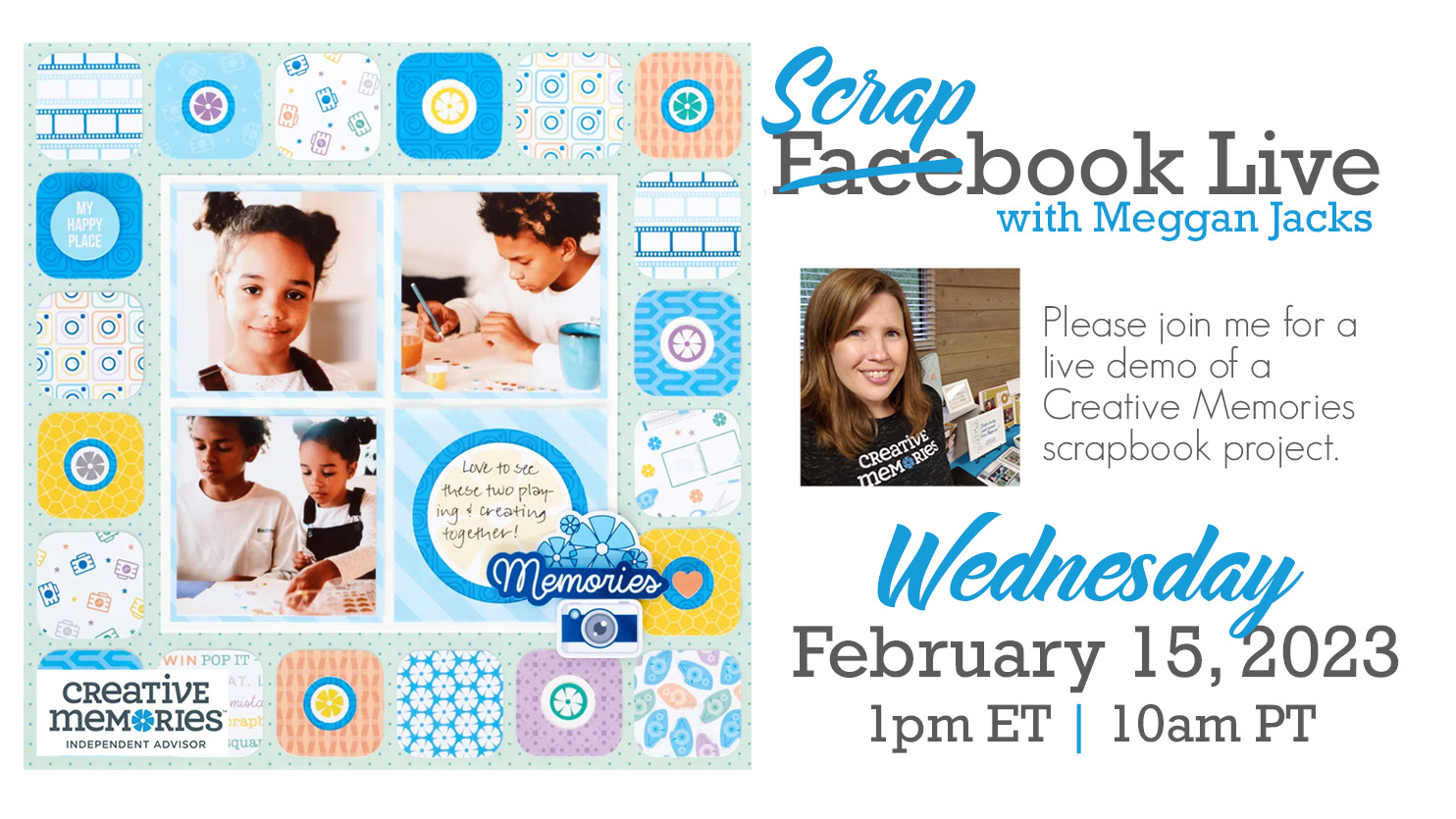 I am a bit of a sucker for what I call mod squares – the lovely, rounded corner squares that are a main feature of this layout. Creative Memories has two tools that make mod squares VERY easy to create – the 2-way Corner Rounder and the Square Punch.
For my demo layout I chose to use the Endless Meadows collection to keep the layout vibe light and airy which worked well with my photos. I used the Square Punch to chop up portions of mats to make accent squares. You can see in the photo below that I rounded two opposing corners on each square to keep the mod theme going. I used the Butterfly, Dragonfly, and Sun Punches for additional detail and pulled in stickers from Endless Meadows and a title sticker from the National Scrapbook Day 2023 sticker set.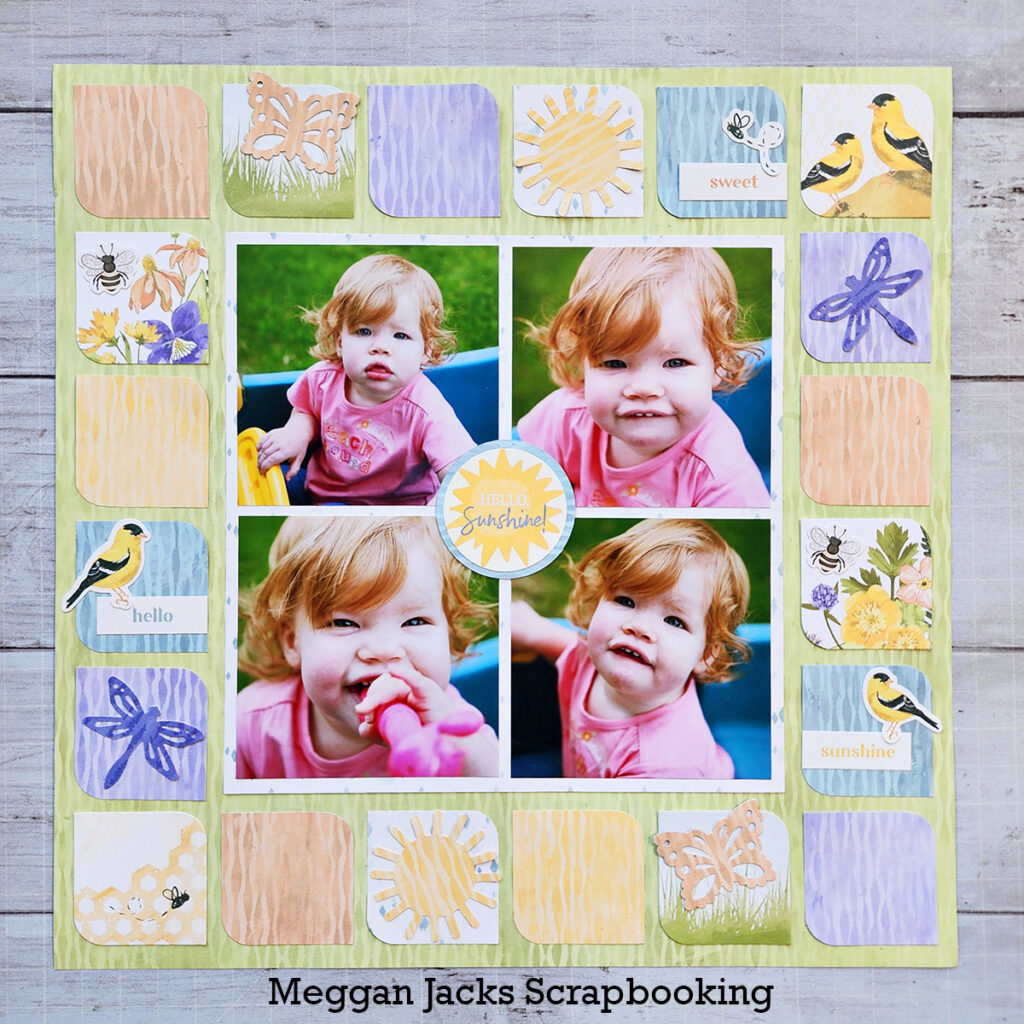 The Handout
You can find the original blog post HERE.
Need Creative Memories Supplies?
Please be sure to support a Creative Memories advisor when you shop from the Creative Memories website. If you are not currently working with an advisor, please consider shopping with me! 🙂