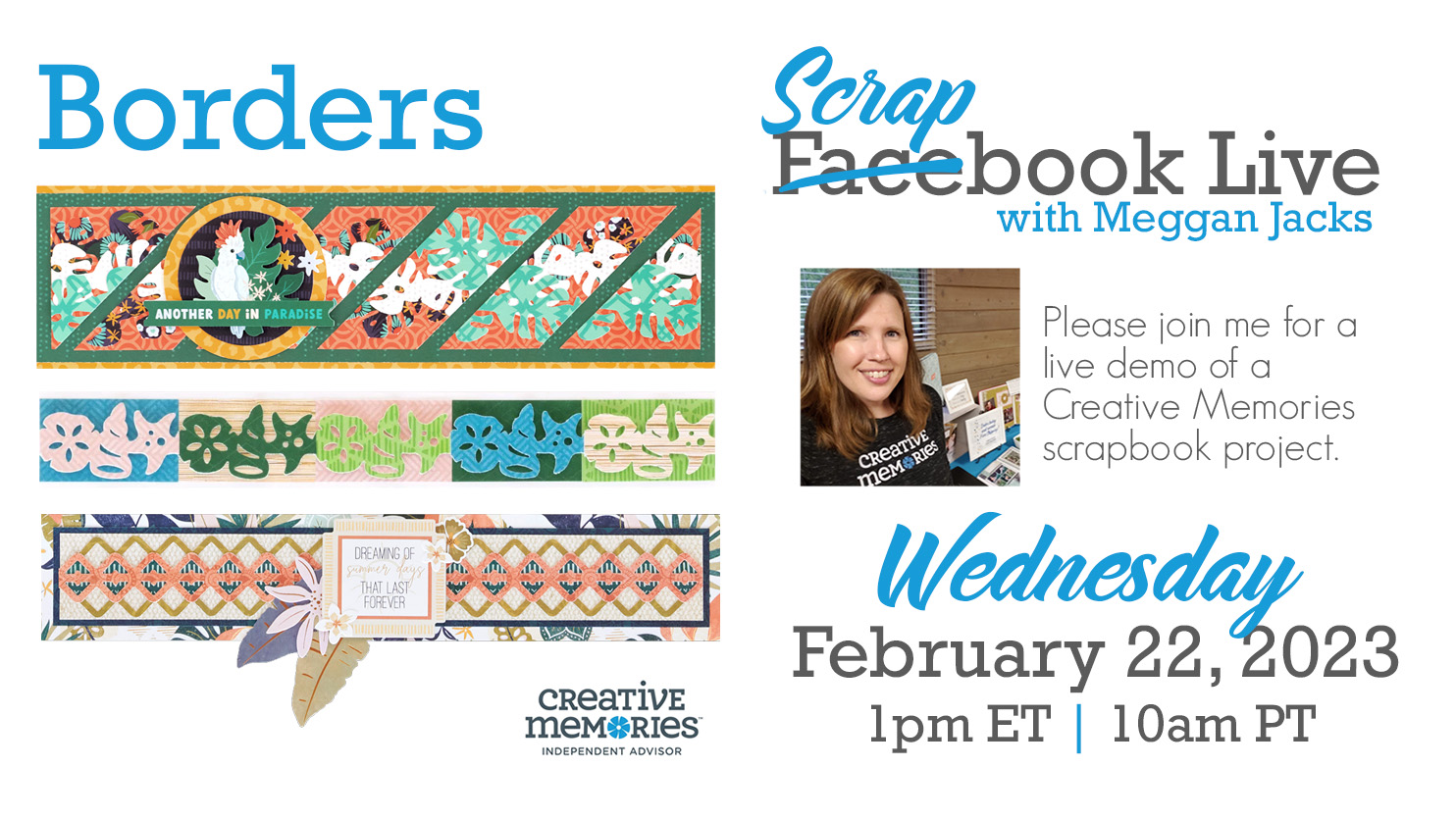 February is one of those months that just flies by. I am sure it has something to do with it being a short month, but it's hard to believe that we are at the final Wednesday of the month already! I always try to do a border project on the last Wednesday of the month, so I've chosen three borders from the CM Blog to teach this week.
We are expecting a bit of an artic blast later this week, so I decided to check out some tropic borders for the demo. We've had some really pretty tropical collections in the past couple of years, so I found the borders created for the NEW Tropic Time collection, as well as borders from Boho Chic (January 2021) and Vitamin Sea (summer 2020). Each border will be easily adapted to any collection or tools you have available to go with your project or photos.
Used the Welcome Home collection for my demo borders. I love the neutral tones of the collection and am using the Fast 2 Fab pages for my vacation album so having these borders pre-made to use while I work through that album will be perfect! I also used the Mirrored Scallops BMC, Treeline Border Punch (retired) and the Leafy Vine Border Punch.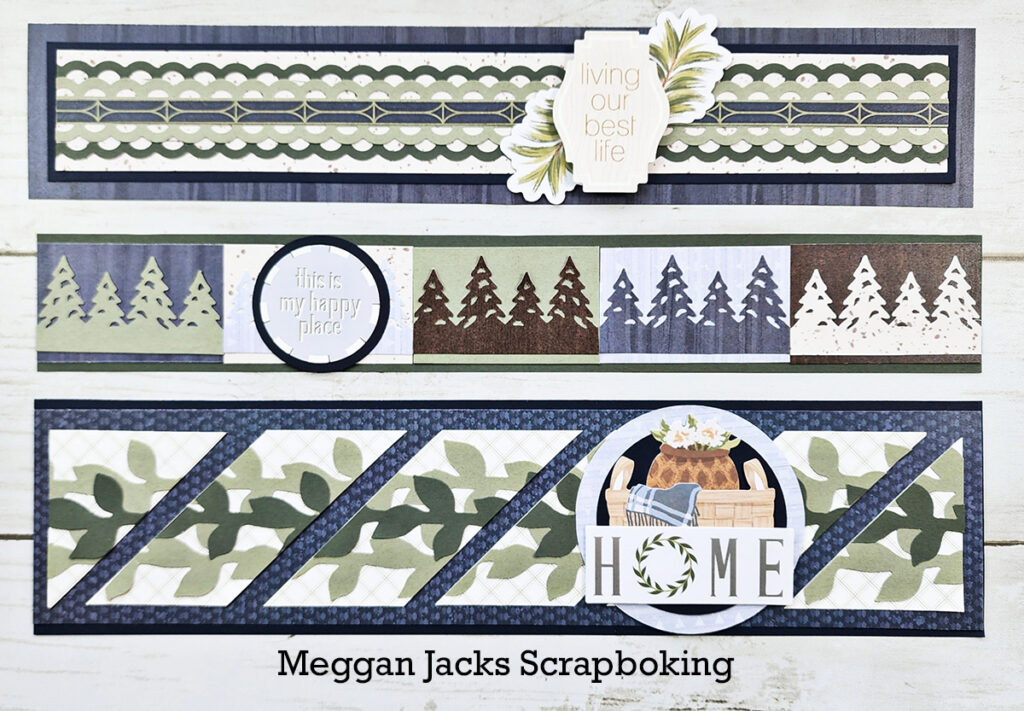 The Handout
Border 1 (Tropic Time) on the CM Blog
Border 2 (Boho Escape) on the CM Blog
Border 3 (Vitamin Sea) on the CM Blog
Need Creative Memories Supplies?
Please be sure to support a Creative Memories advisor when you shop from the Creative Memories website. If you are not currently working with an advisor, please consider shopping with me! 🙂