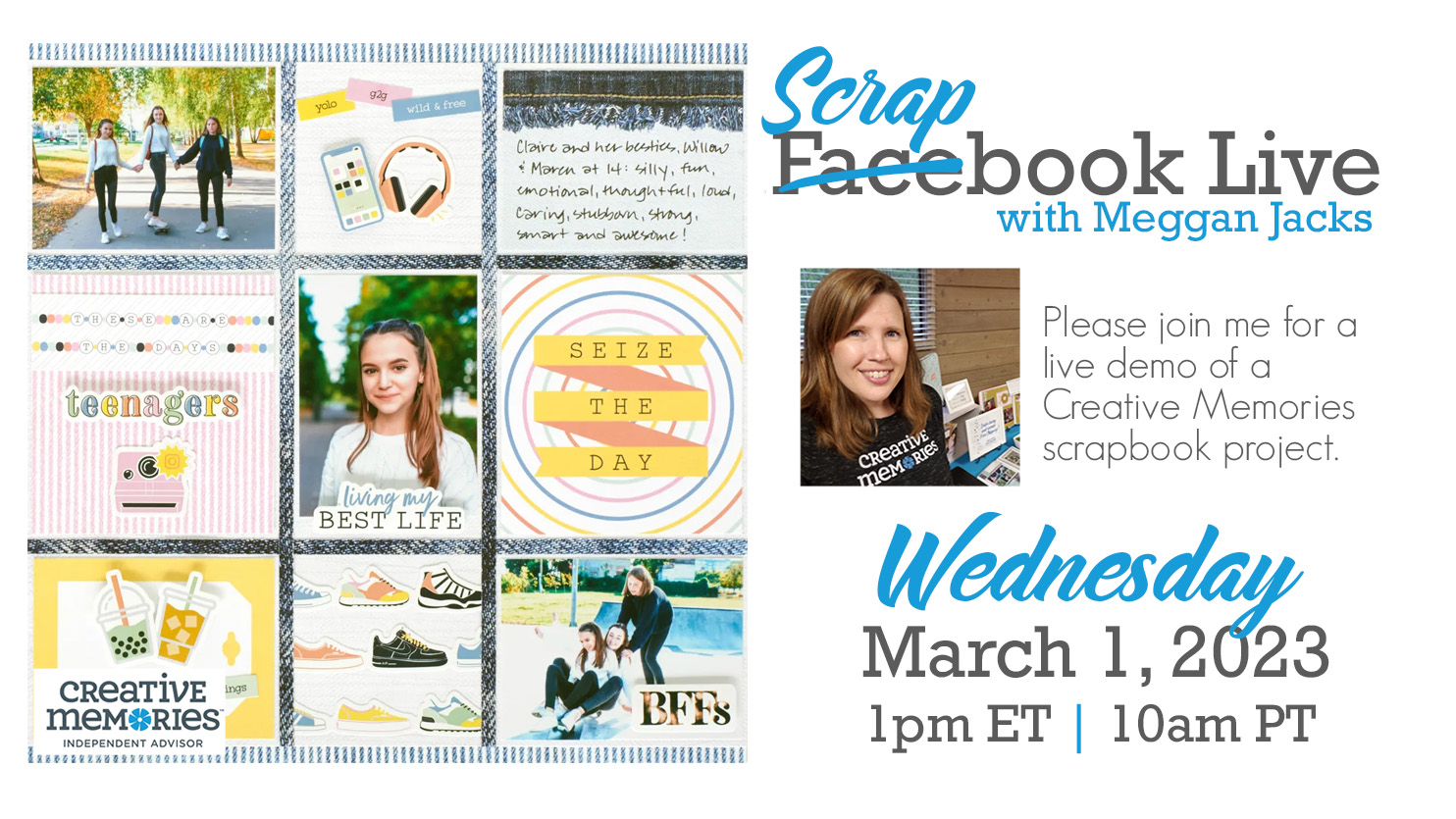 I just love grid layouts – the clean, simple lines just speak to me (likely because nothing else in my life, including my house, seems to fall into the "clean" or "simple" category!) While the blog sample only shows three images, it is easy to add additional photos as needed! In the handout below I've detailed the sizes needed for each spot.
For my demo layout I used the Reel Good Times Paper and Stickers that were part of the July 2022 Promo. I made an adjustment to the center row, changing the 4 x 4-1/2″ sizing to 4 x 4″. I also added more photos and will ultimately turn the middle left 4×4 spot into a Peekaboo Pocket to add a sixth photo and journaling.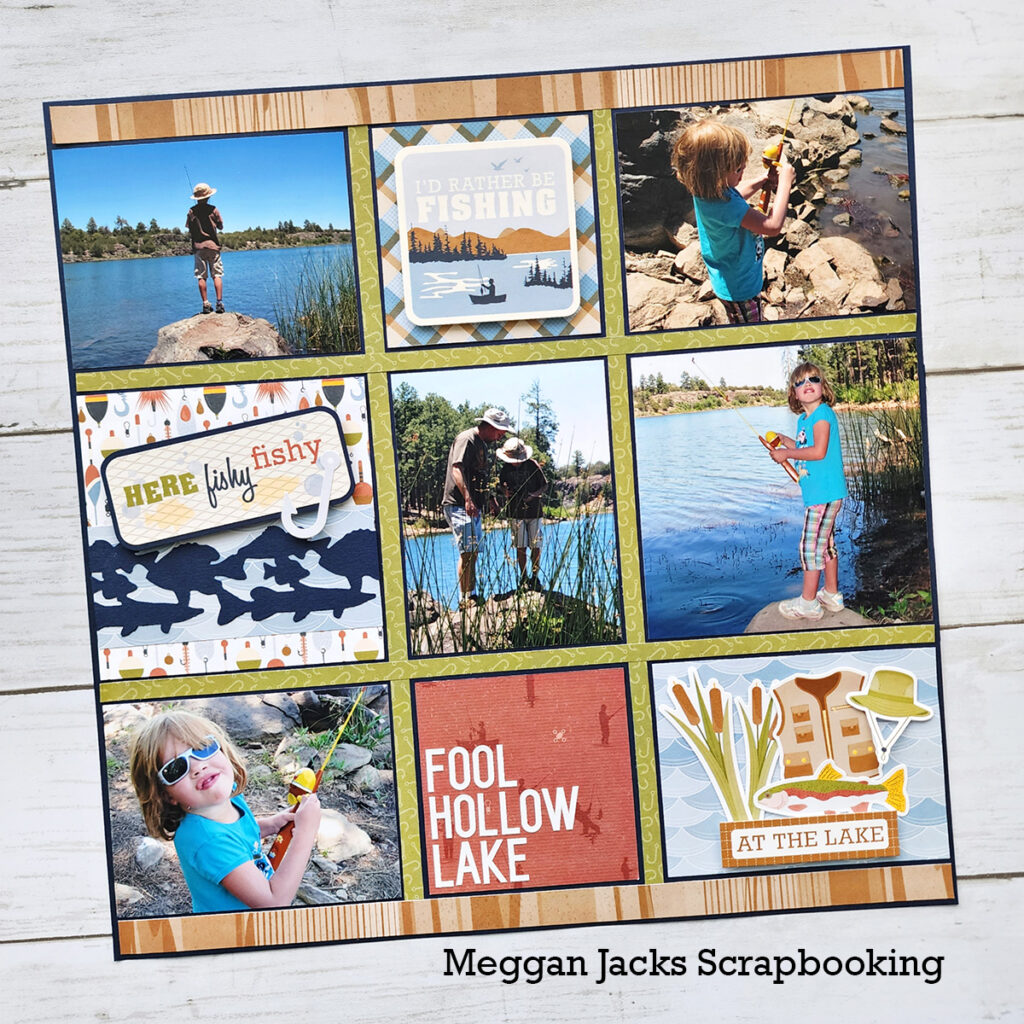 The Handout
Need Creative Memories Supplies?
Please be sure to support a Creative Memories advisor when you shop from the Creative Memories website. If you are not currently working with an advisor, please consider shopping with me! 🙂