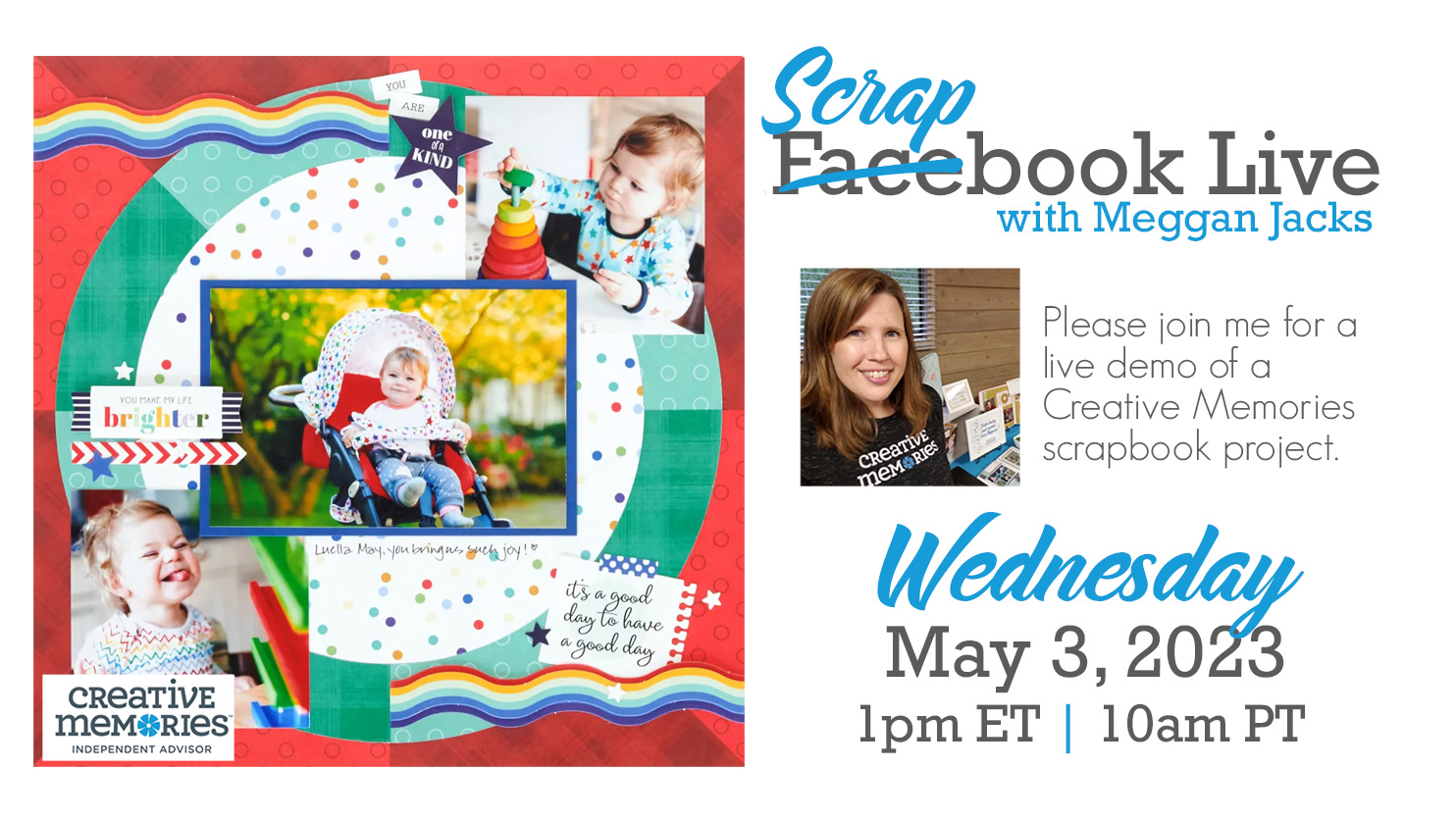 I just LOVE the Jumbo Circle and thought it would be fun to do a layout with this popular Custom Cutting System pattern. There are actually three layouts shown on the original Creative Memories Blog post, but I really like the look of the one shown above so it's where we will start! You can actually use almost any of the Jumbo CCS patterns, so if you have something like the Jumbo Hexagon, it will work too!
I had three photos from a pasta making class I took with my middle child a couple of years ago. The Baked with Love Advisor Exclusive paper + embellishment pack worked PERFECT for the photos. I used the Dine Border Punch (retired) as a fun accent.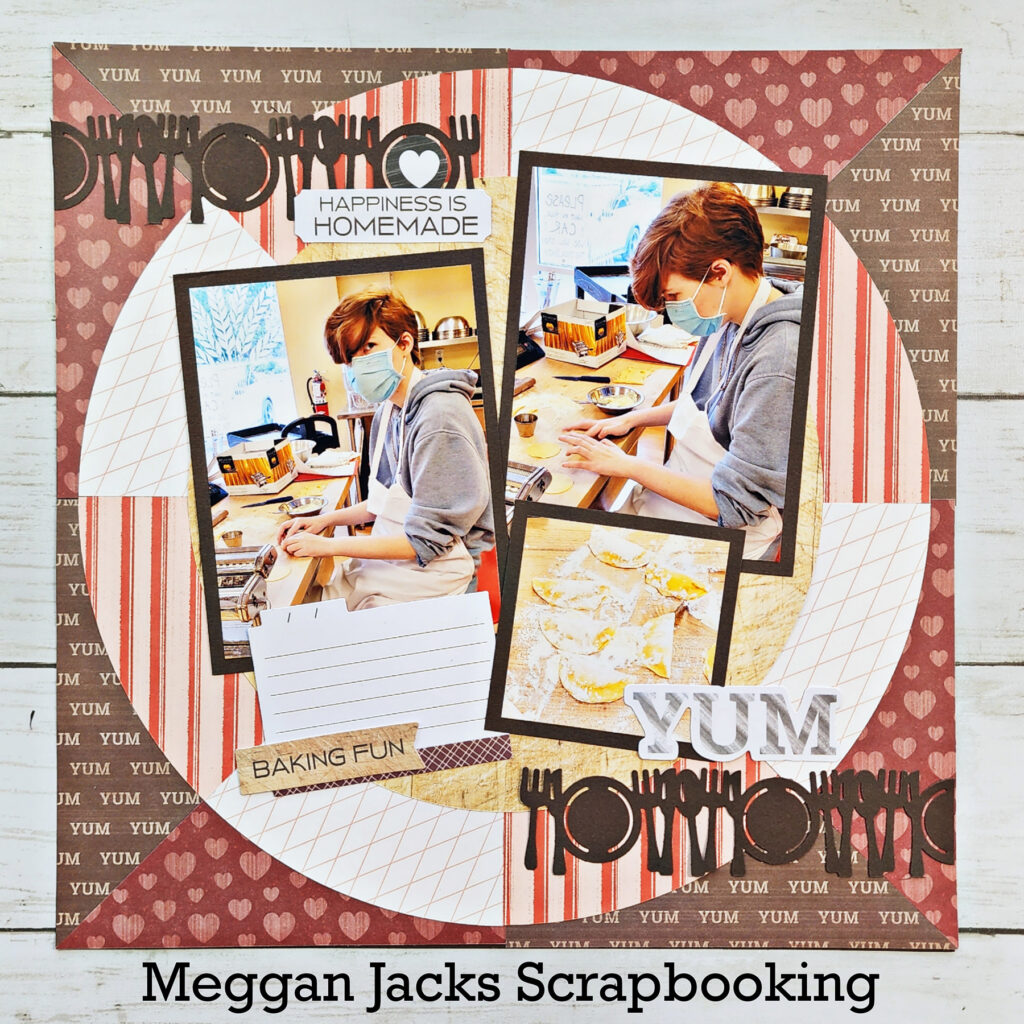 The Handout
Need Creative Memories Supplies?
Please be sure to support a Creative Memories advisor when you shop from the Creative Memories website. If you are not currently working with an advisor, please consider shopping with me!