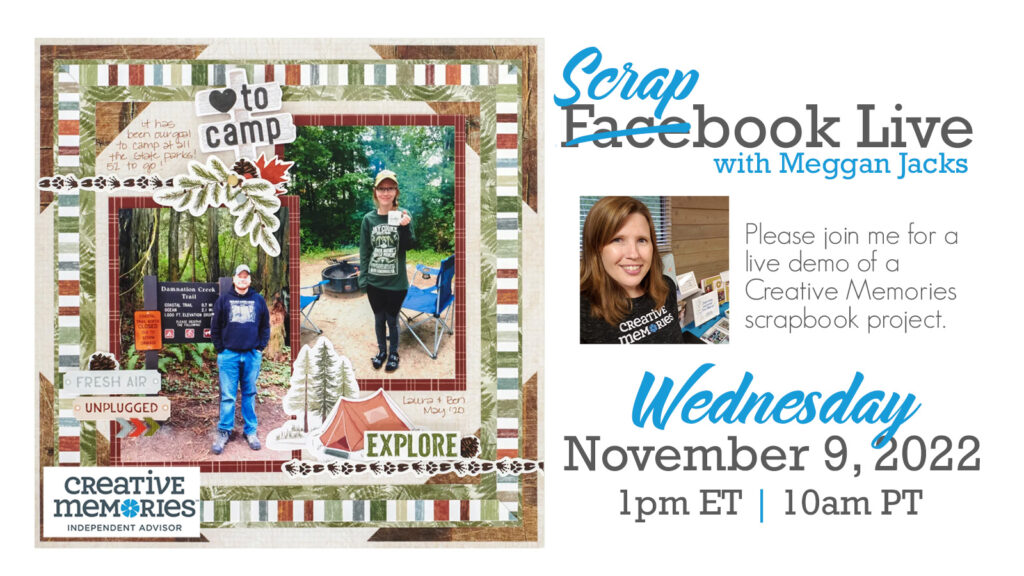 I will be going live on my Facebook page at 10am on Wednesday, November 9, 2022. If you can't watch live, the recording will be available later on Facebook or you can find it on my YouTube Channel. I will also add it to this blog post along with a photo of my final layout.
The Layout
This is a fantastic layout that visually looks like it might be a bit complicated but once you get down into the step-by-step instructions you see that it is a fairly straightforward page. The original example from the July 6, 2021 CM Blog post features the Happy Camper collection.
For my demo layout I used papers from the Golden Harvest collection (Shades of the Season pack + Designer Pack) as well as the fern paper from the Deep in the Woods Texture pack. Golden Harvest Laser Cut Embellishments and Brown Sans Serif ABC stickers finish off the layout.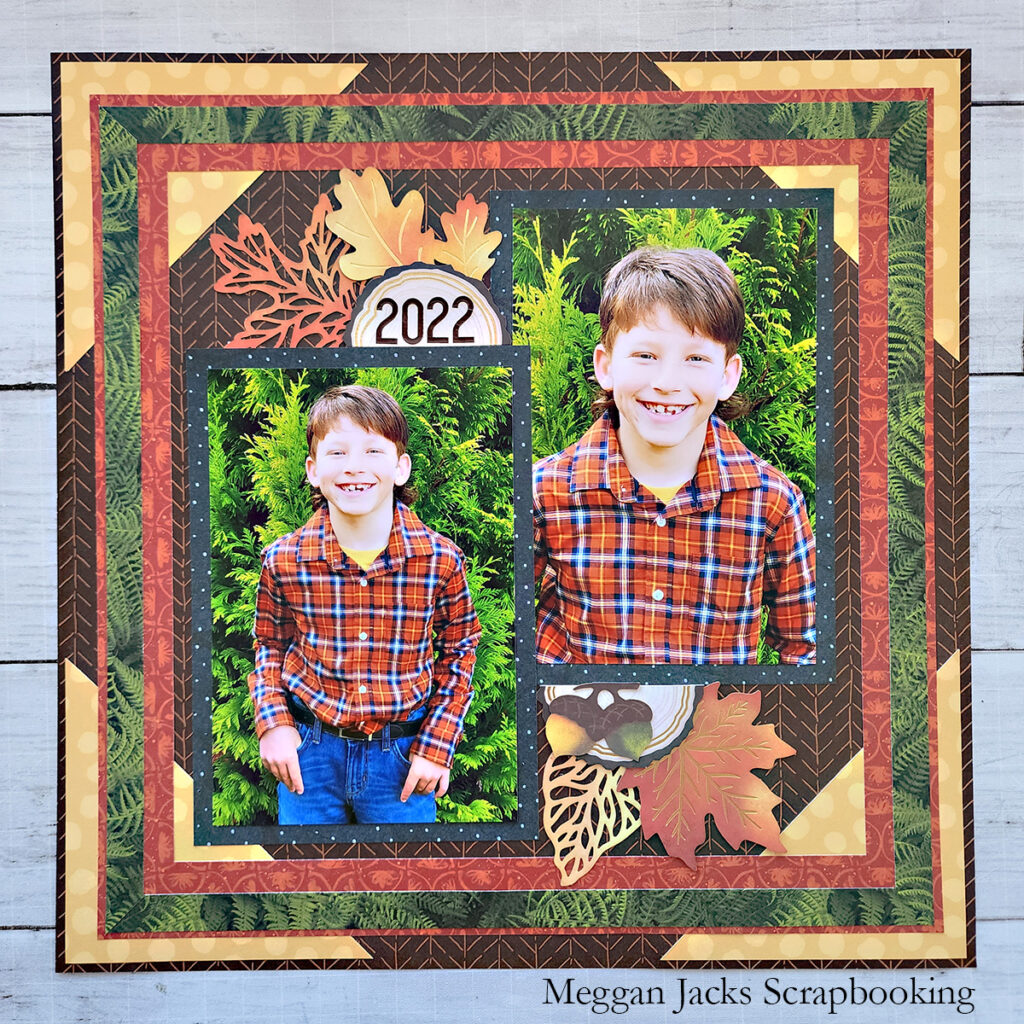 The Handout
---
Need Creative Memories Supplies?
Please be sure to support a Creative Memories advisor when you shop from the Creative Memories website. If you are not currently working with an advisor, please consider shopping with me! 🙂