These two little munchkins arrived just in time to celebrate the holidays with their respective moms & dads. 🙂 They also had the pleasure of being the last two sessions of 2008 for me!
Mr. Spencer, at six days young,  visited on Wednesday – he was VERY modest and preferred the comfortable warmth of his soft blanket. Luckily his modesty lessened as the heavier his eye lids became, so we were able to sneak some full body shots too. :)  I am particularly fond of this one, though, showing him snuggled in his comfy brown blanket in his mamma's arms.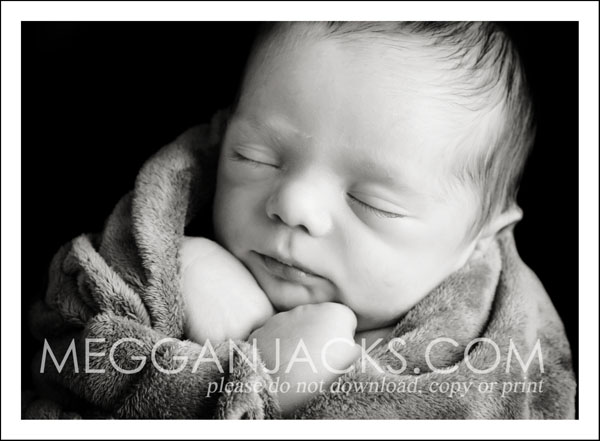 Mr. Keaton, a ripe old fourteen days old, visited today – as you can tell, he WORKED the camera – showing off all sorts of gassy (hehe!) expressions. This one was captured at the end as he broke out in a particularly large smile when I announced "all done!"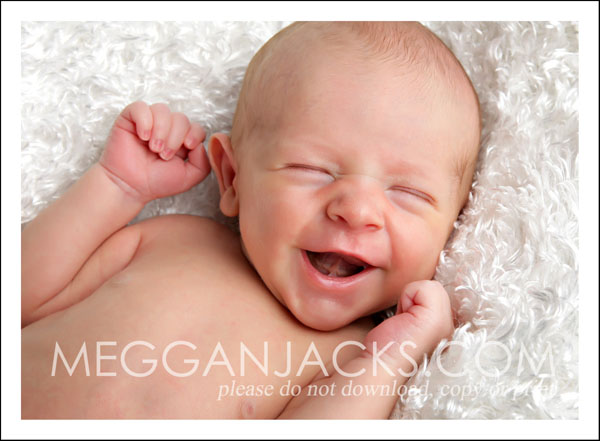 [Sneak Peek] Holiday Boys!
was last modified:
December 18th, 2008
by