I will admit – Jax wasn't overly excited about his session. He was a real trooper but ultimately had other ideas on how he'd prefer to be spending his morning. But, I am happy to report that we prevailed in the goal of obtaining precious newborn images. 🙂 Here are a few: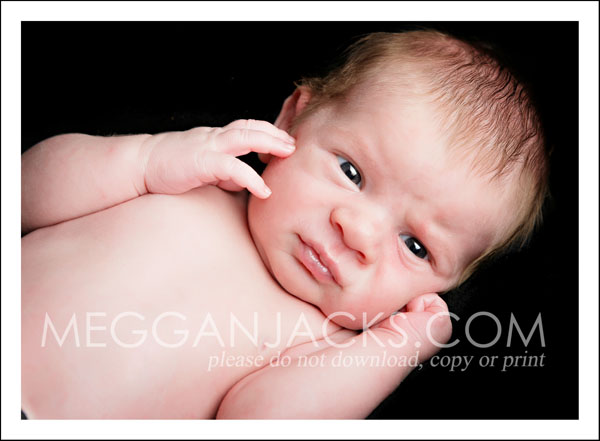 I love this capture – he's getting a little squirmy. I find it adorable how they squish their faces.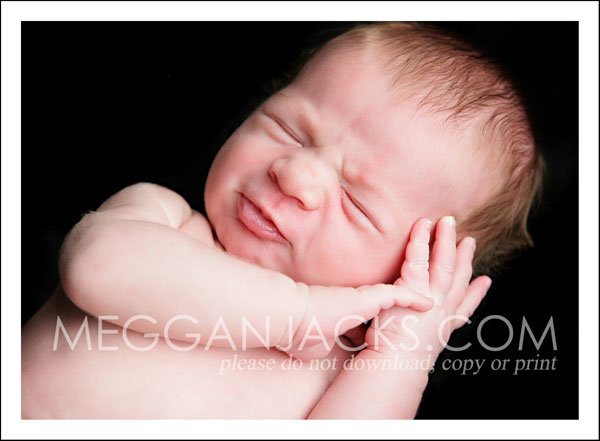 The start of a BIG yawn!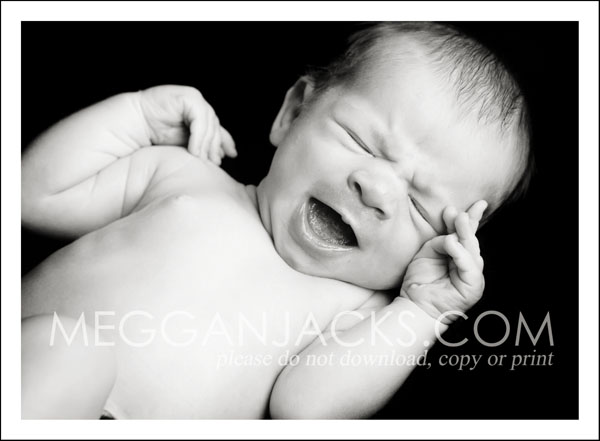 This one needs to be a large wall portrait displayed in a location where you can view it daily. 🙂 As the mom of a boy, I can promise you it's the type of image that you gaze at and "remember when" while you are cleaning chocolate pudding up off the carpet or black sharpie marker off of the dinning room table!
(Been there, done that for both scenarios!)