I really should specify that it's 6.75 years old for Miss A – She's got a summer birthday coming up in July! Mr. D was a joy as well – acting like quite the gentleman doing everything I asked him to do. 🙂
I met the duo with their Mom & Dad at the Mesa Arts Center for a session early yesterday morning. We were fortunate to have GREAT weather and the grounds pretty much to ourselves. So many textures and fun architectural details – The kids had fun exploring and I just plain enjoyed myself during all of it!
(Oh, and A&D of them are anticipating a special BIRTHdate in July as well – they have a baby brother on the way! I get to photograph all three of them (and M&D too!) in July. I can't wait!)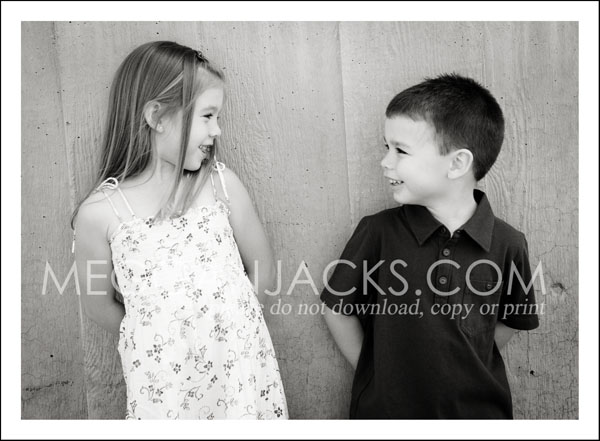 I LOVE this picture. She's looking over at her mom and just beaming! I think we were talking about the anticipated arrival of her baby brother – definitely a reason to smile!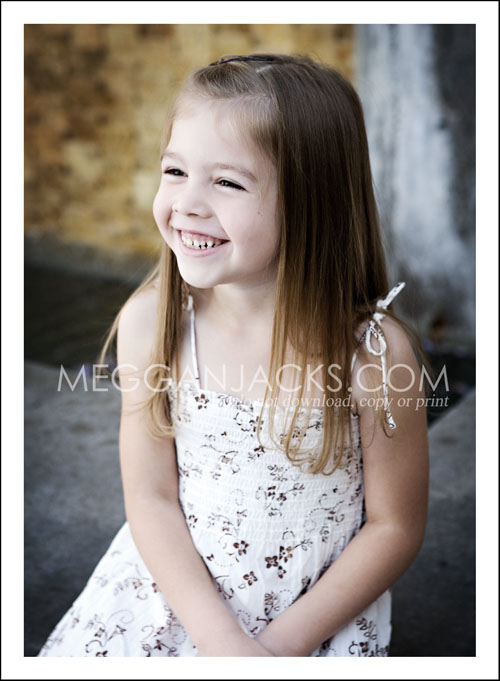 This is promptly after he show us his football dive. 🙂