Mr. B has to be the HOTTEST baby yet – Instead of having to turn up the heat to keep him warm, the kiddo thought that it was TOO HOT in my studio! What craziness is this?  Granted, his mamma is an Alaska native, so he might feel that 80 degrees in a room is a touch warm, especially when you are nestled into some warm blankets or snuggling with mom & dad for some beautiful portraits….
This one cracks me up – It's like he's thinking "Seriously, do I have to put up with this?" 🙂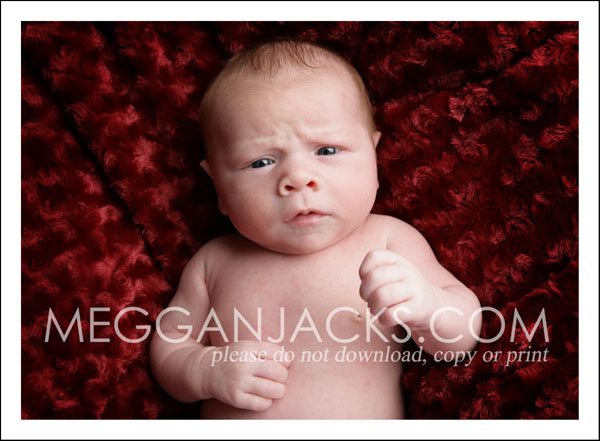 Snoozer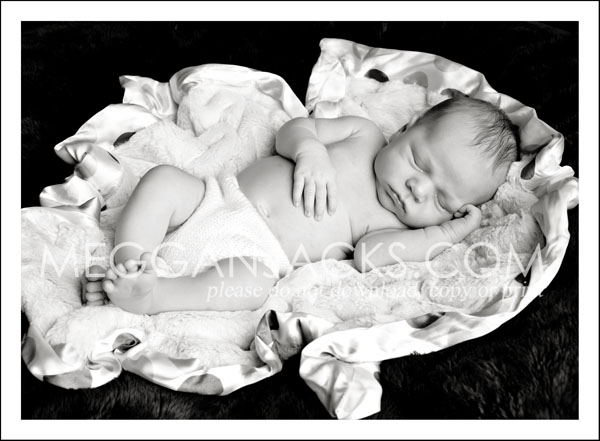 Wonder where these two feet will take him in life??