It's been nearly a year since I've seen this brotherly duo and MY how things have changed! Ian is still a fun loving older brother but Brayden is really working to make his mark on the world!
Ian is getting ready to celebrate his 4th birthday! He was very adamant to remind me, though, that he is STILL only 3!  I love his serious look in this one..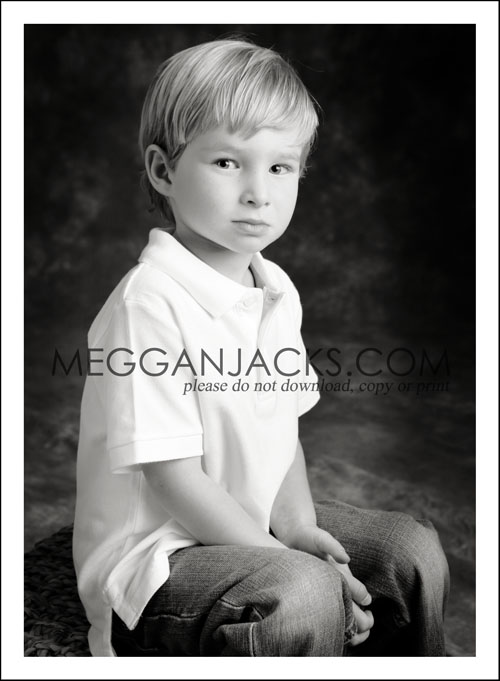 But in less than 15 seconds he was all smiles and giggles…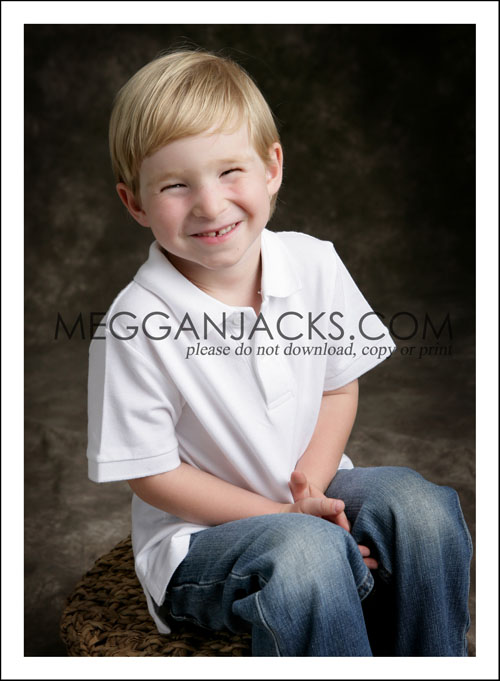 Little brother wasn't shy about ANYTHING. Thankfully he sat still for about 2 minutes and let me fire off a rapid series of shots..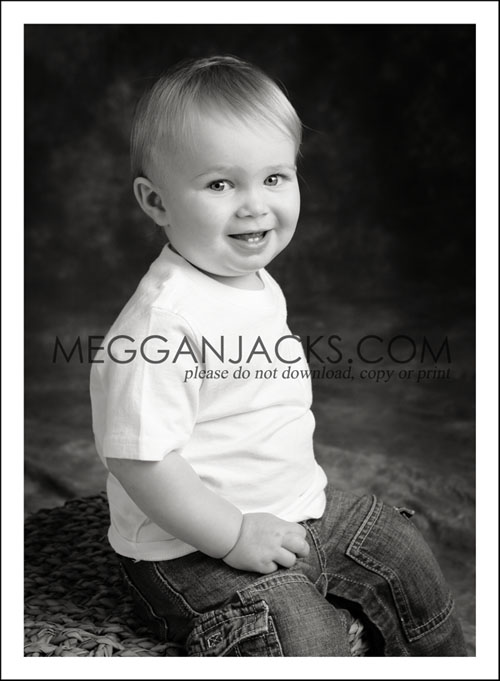 I think there are some teeth coming in there somewhere as he REALLY liked chewing on his fingers… well, that and crawling/walking over to me to take a look at my camera. Oh, I need to mention – he took his FIRST STEPS in my studio! I feel honored that he saved them to show me! 🙂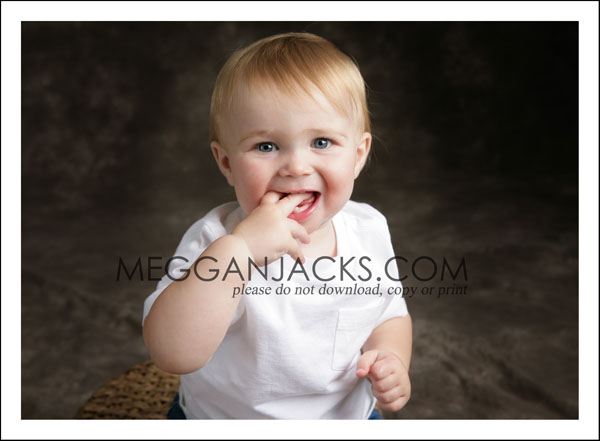 Here they are together… I think one is a mirror image of Dad and the other a copy of Mom!