Bowls, buckets and basets are a two-fold joy for me – they hold itty bitty newborns and really emphasize how small they are and they serve as containment devices for crawlers. 🙂
This rustic wooden bowl is my latest acquisition – I got all giddy when I saw it and I think the other shoppers at the store though I was crazy when I exclaimed to my husband "I can put a NEWBORN in here!"
Baby P (just two weeks old!) got to be the lucky newborn to break in the new bowl. As you can see, she thought it was a BLAST!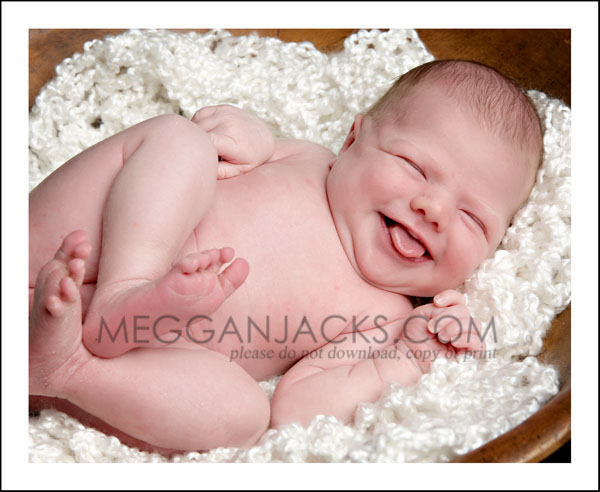 Here's another one – I mean, who doesn't love a smiling baby!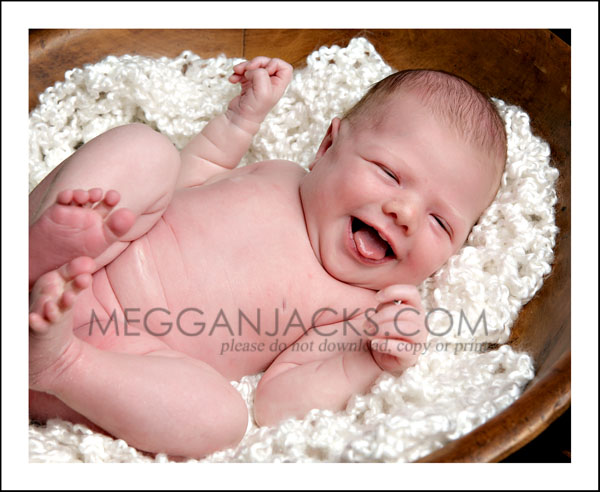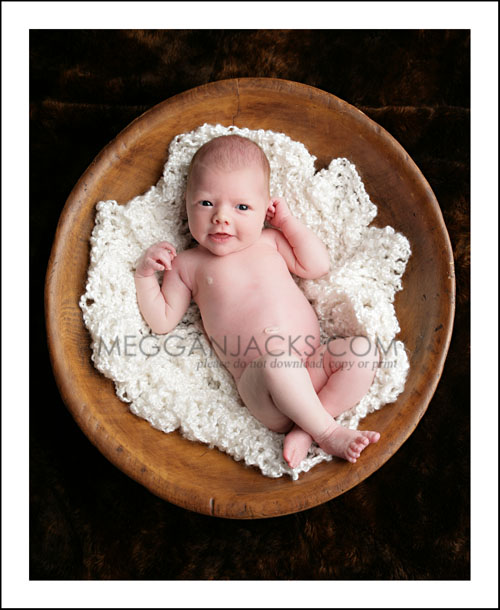 One from the end of the session – Miss P got a little fussy at the end, but as you can see, the time it took persuade her that things were okay was WELL worth the effort. One of my favorite Mother/Daughter images.