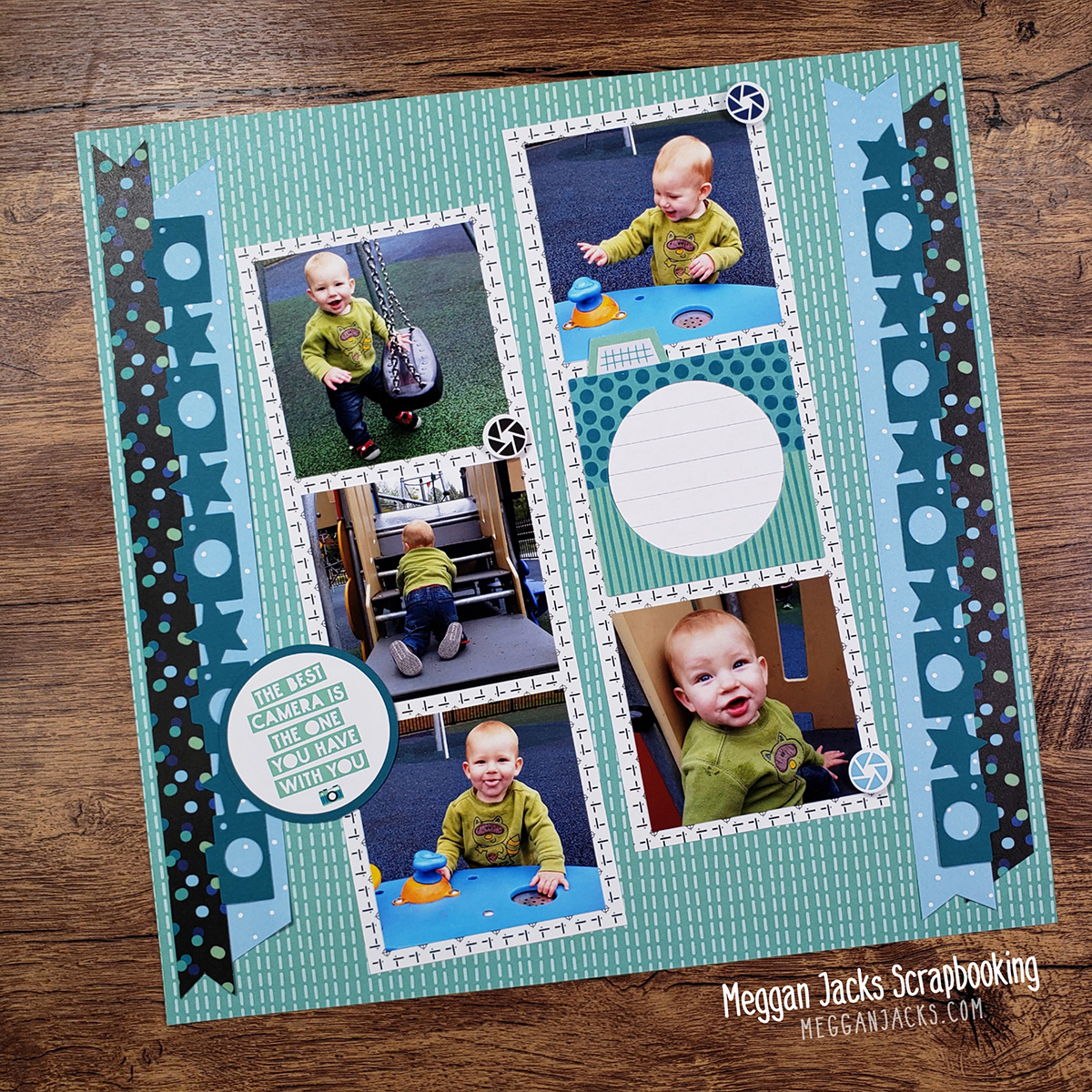 This is a bit of a throwback in more ways than one for me. I just love these little photos of my youngest child exploring the playground as a baby (nearly 7 years ago now!) and this sketch, originally shared as part of the Creative Memories December 2020 Virtual Crop just made the perfect page for the photos.
Single Page Scrapbook Sketch with 5 Photos
You can find the original sketch on the CM Blog, but here is the sketch with added measurements. It's a single page layout featuring 5 square photos. You can, of course, adjust as needed for your photos. On the outside edge of the layout there are strips of varying width which are fun to mix and match papers and work in additional border elements, such as stickers, laser cut borders or someting you punch with Creative Memories Border Maker System, or stand alone Border Punches.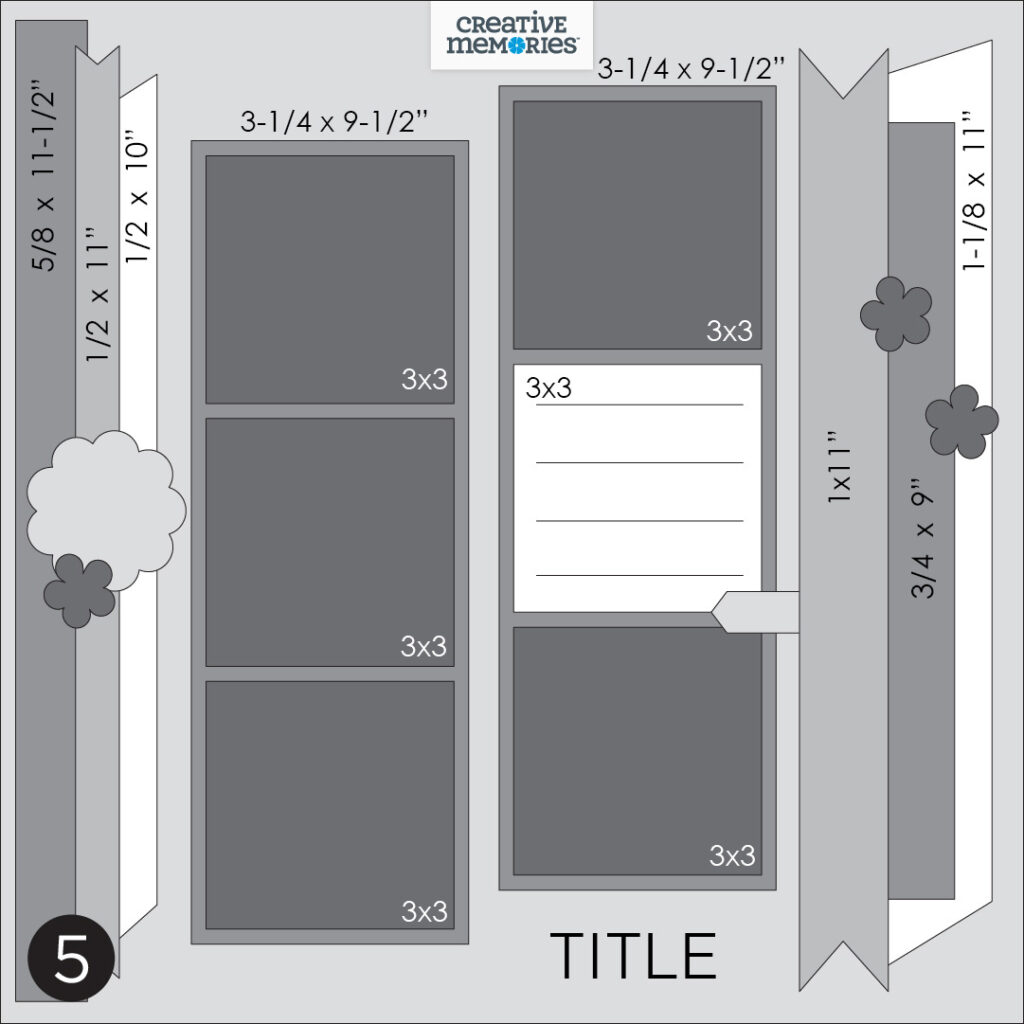 ---
My Layout
I used the ever versatile, and unfortunately now retired, Picture This! collection which originally came out in the first part of 2020. The collection featured shades of blues, teals and blacks and was truly picture perfect for a wide variety of memories. The Camera Love Border Maker Cartridge gave the perfect subtle detail to the layout. If you missed out on the Camera Love BMC, be sure to check out the new Photography BMC that is available on the Creative Memories website (Shop > Tools > Border Maker.)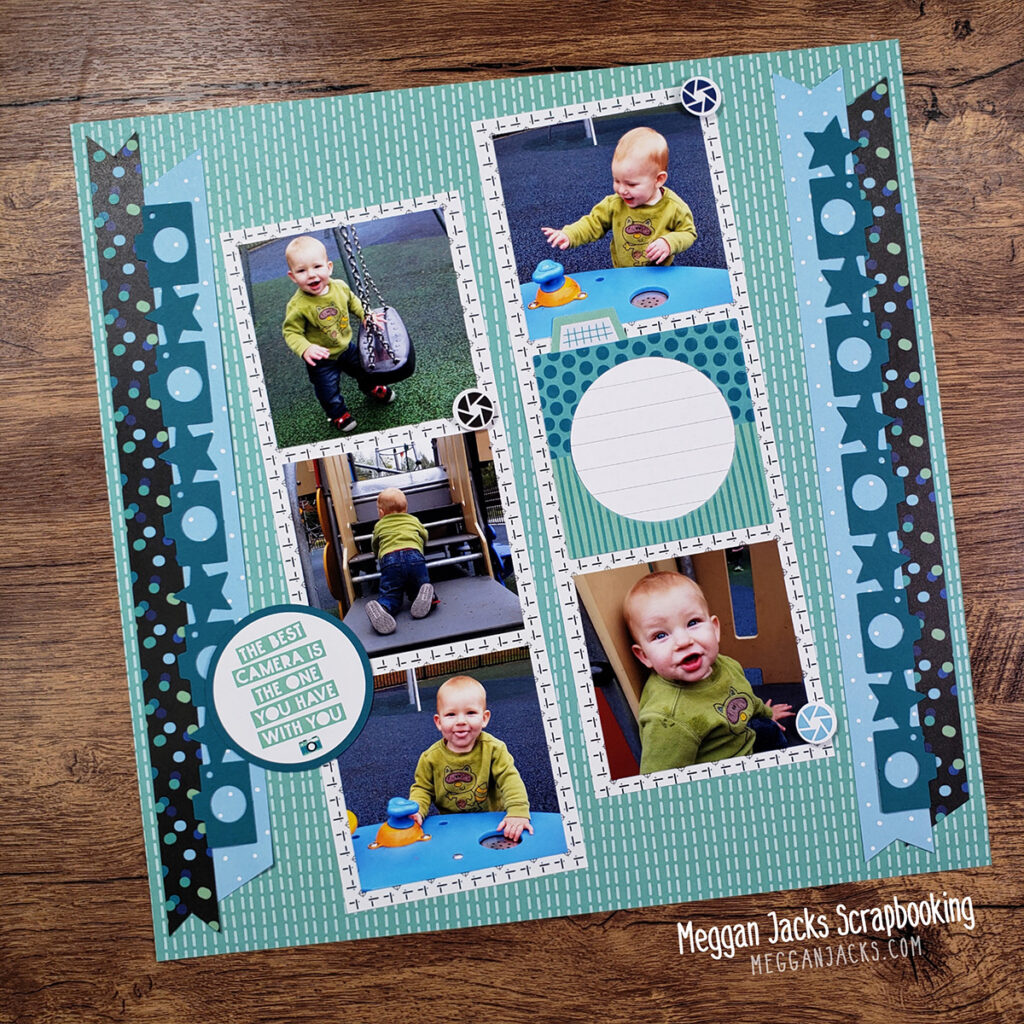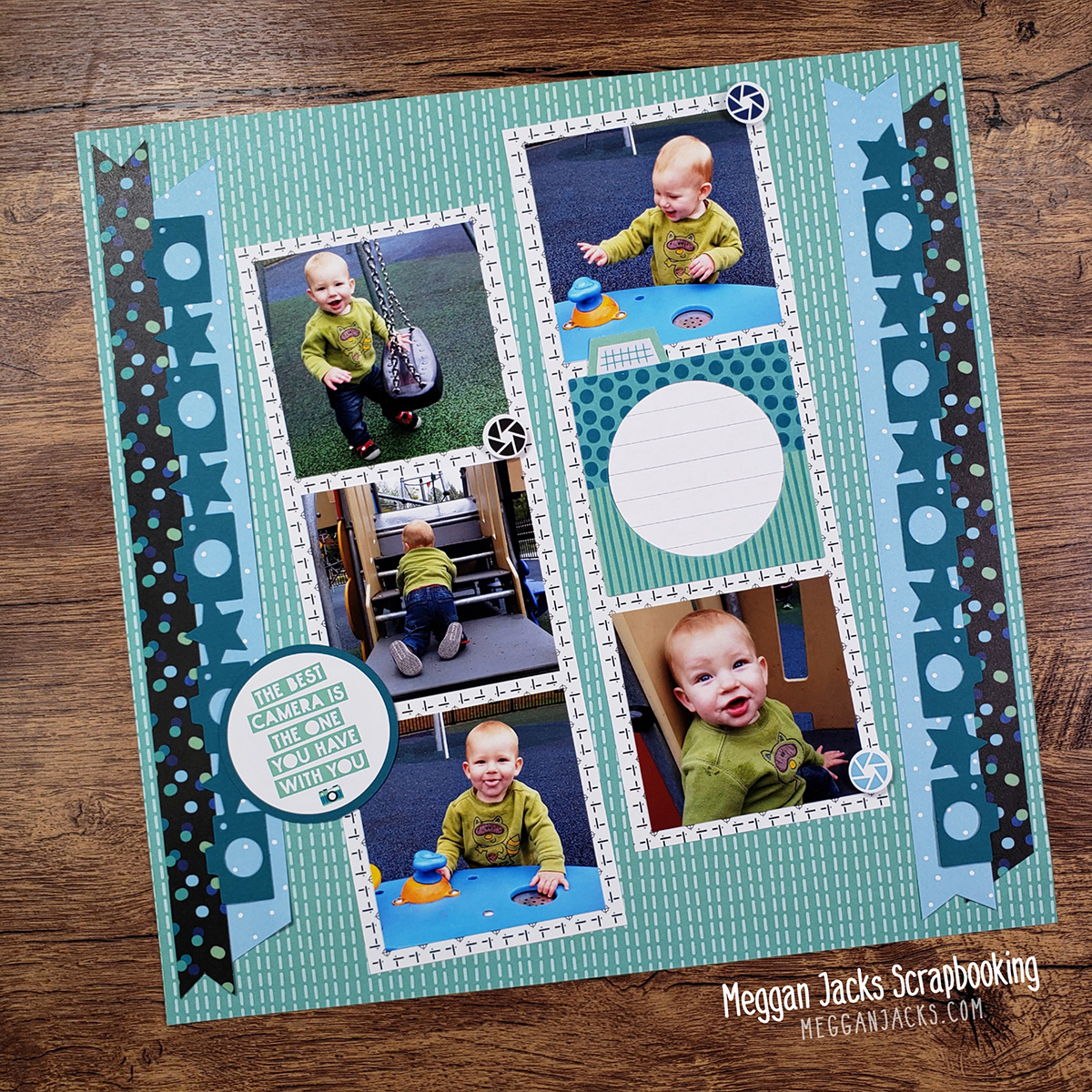 ---
Layout Process Video
Be sure to like & subscribe to my YouTube channel!
---
Need Creative Memories Supplies?
Please be sure to support a Creative Memories advisor when you shop from the Creative Memories website. If you are not currently working with an advisor, please consider shopping with me! 🙂
---