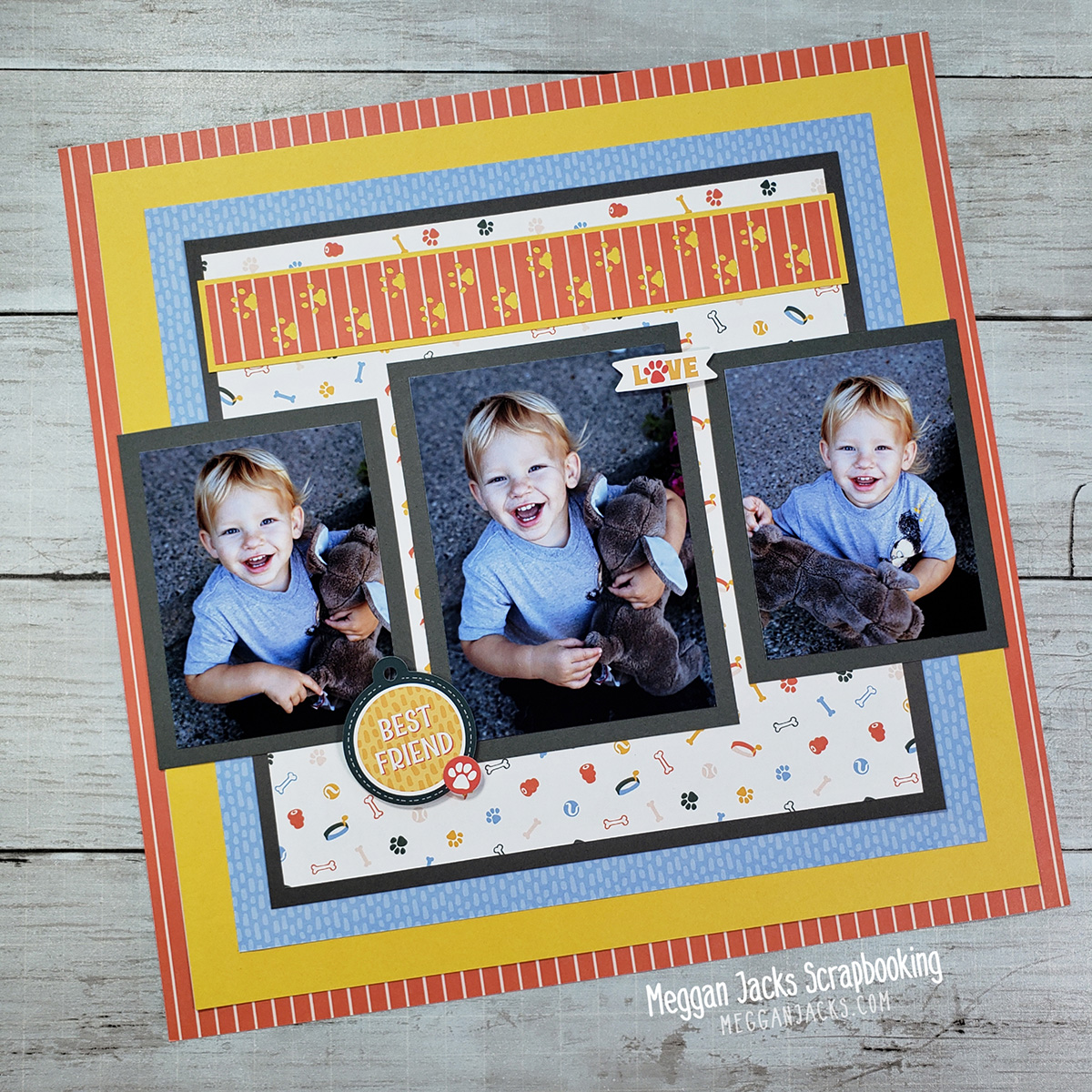 My youngest child, at age 7, is truly a child of the smart phone camera era. Digital photography has been around since before my older two children were born (ages 15 and 18), but to get quality photos of them as small (and adorable) children, I had to pick up my dSLR and it wasn't as spontaneous as my handy-dandy Samsung smart phone. With my little guy, I have been able to catch all sorts of "in the moment" photos – generally a series of 3-5 images that are showing a silly face (which he excels at!) physical accomplishment (excels at even more!) or just a moment that warms his momma's heart. What this has left me with are photos I want in his scrapbook albums, but also aren't quite worthy of a two-page layout. Single page layouts are quick and easy to put together, but sometimes I run out of ideas. Enter the joy of the single page sketch and Creative Memories monthly Virtual Crops! I often use sketches as a starting point when I am in a bit of a creative rut and love that I can adjust as needed to fit the story my photos want to tell.

That long drawn-out intro takes us into this week's wayback/throwback post sharing a page I put together as part of the January 2021 Creative Memories Virtual Crop. This is Sketch #4 and I will admit that I am normally not one to stack this many layers of paper to make a background. Even if you hallow out the center of each layer you are cutting into multiple new 12×12 sheets of decorative paper and, for some reason, that has me thinking "What if I need that sheet for another project?" Which is largely irrational thinking, but it is what it is. I broke through the mental wall, however, and LOVE the results!
You can find the original sketch on the Creative Memorie's Blog. I am showing it here with measurements added as well as my version of the layout. As you can see, I made some adjustments. 🙂 Man, I just love the smiles on this kid!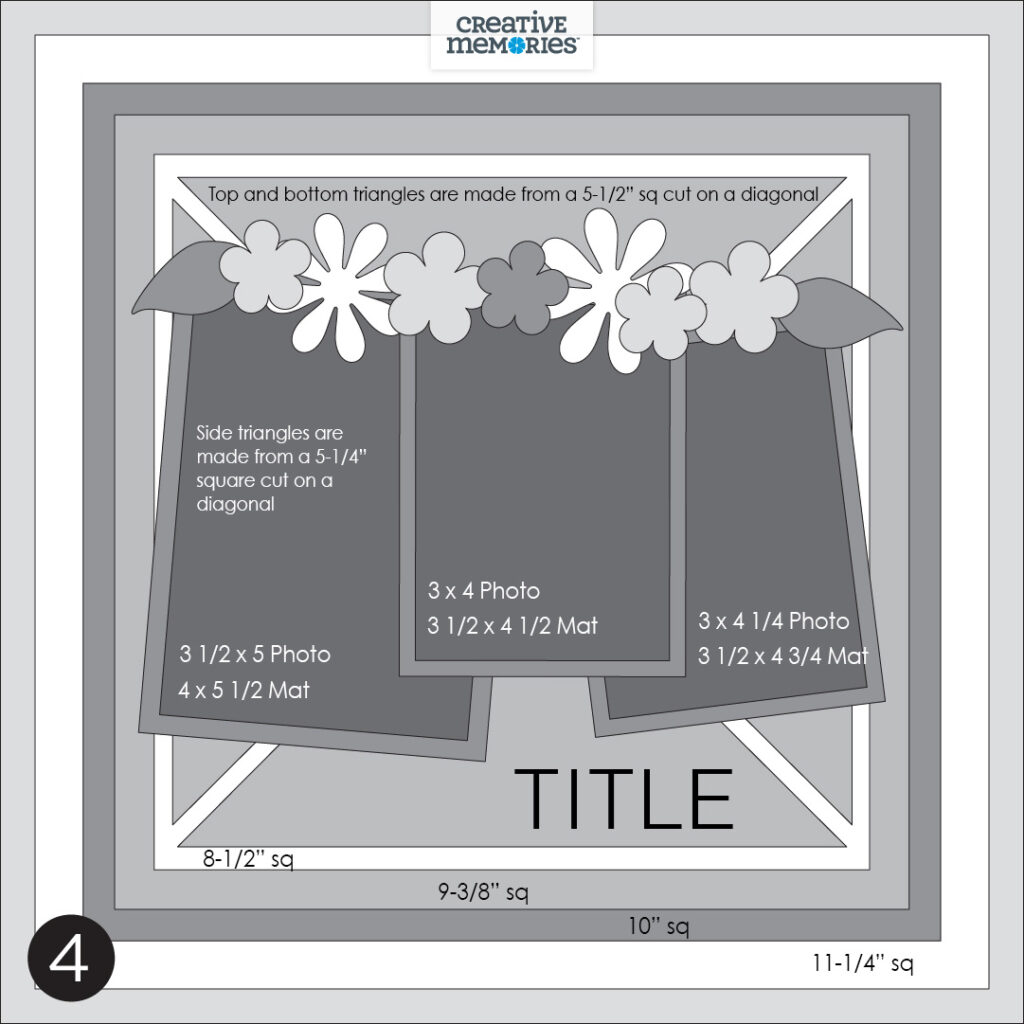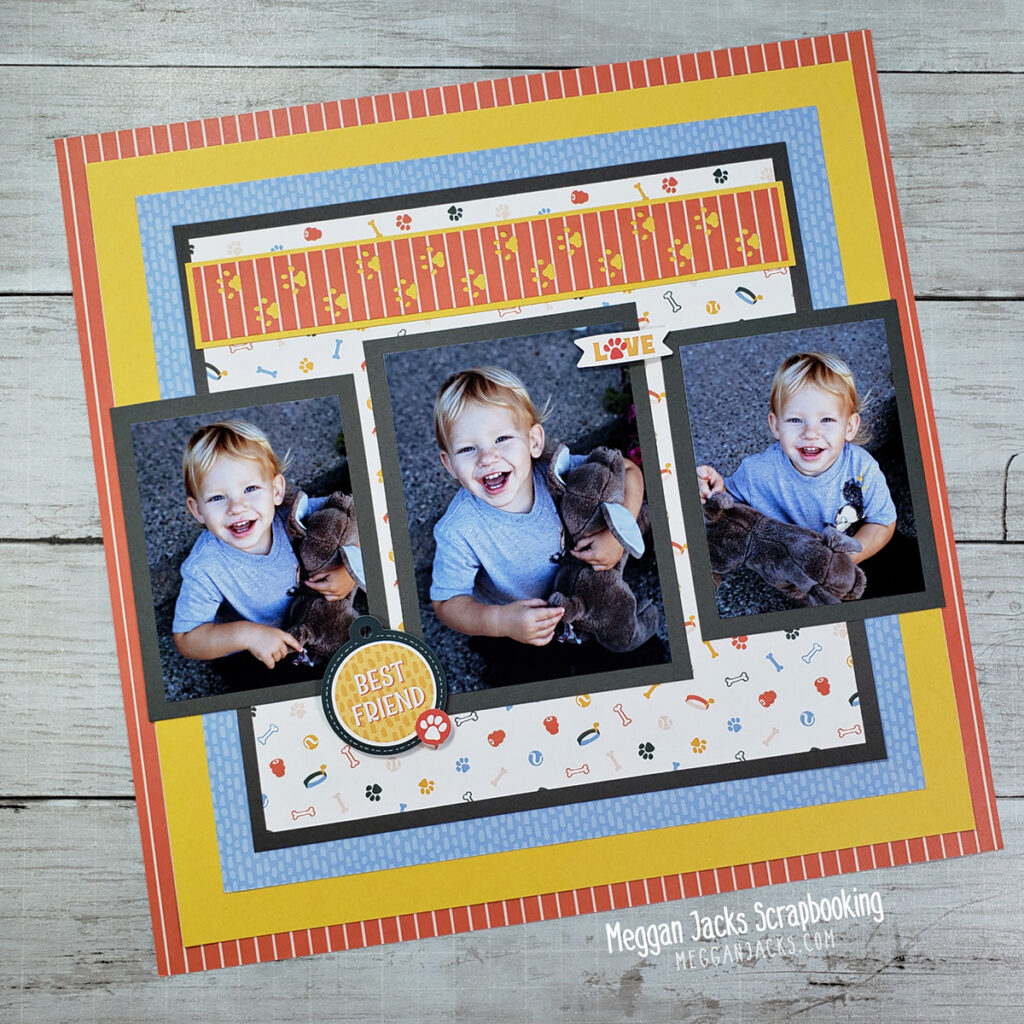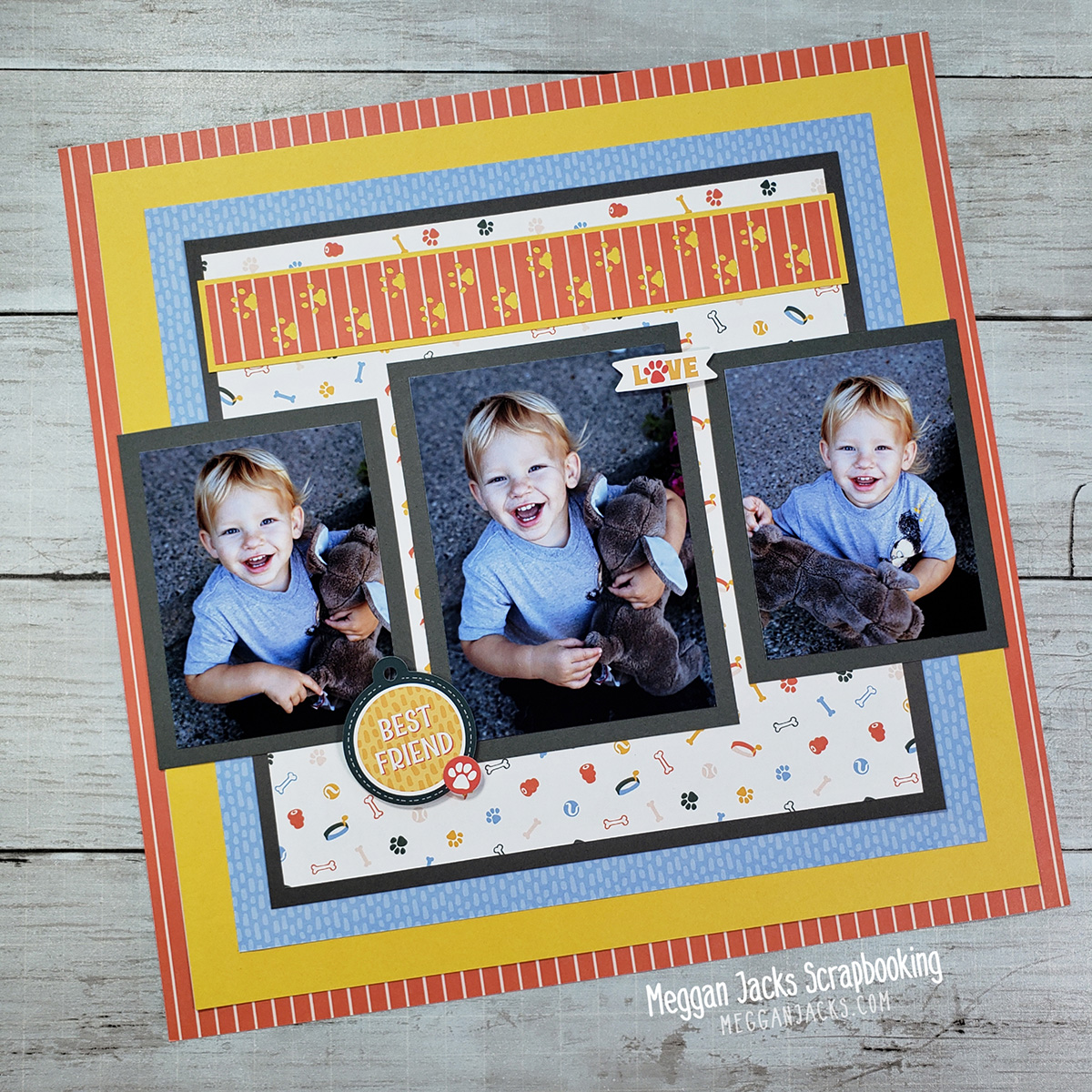 ---
January 2021 Sketch #4 Process Video
---
Need Creative Memories Supplies?
Please be sure to support a Creative Memories advisor when you shop from the Creative Memories website. If you are not currently working with an advisor, please consider shopping with me! 🙂
---