In early 2021 Creative Memories debuted the Party Time* collection and I have scrapped the heck out of these adorable papers, stickers and embellishments. I have YEARS of birthdays to create pages for, and I just love how versatile the collection is. Pulling in blues and reds, I was able to highlight the baseball cake I made my son for this 15th birthday and Sketch #4 from the May 2021 Virtual Crop was the perfect page inspiration for the photos.
*As of the publication of this blog post, the Party Time collection is in the Last Chance section of the CM website as it works its way to retirement.
The Sketch
Sketch #4 is a single page sketch featuring four horizontal photos, a vertical border running through the right third of the page and a double matted page frame effect. The title circle is what caught my attention and when I pulled the birthday photos to work with, which included a photo of the cake I made, I knew it would be perfect.
You can find the original sketch on the Creative Memories Blog from the May 2021 Virtual Crop, but I've included a version here where I added measurements to the sketch to help you cut with confidence.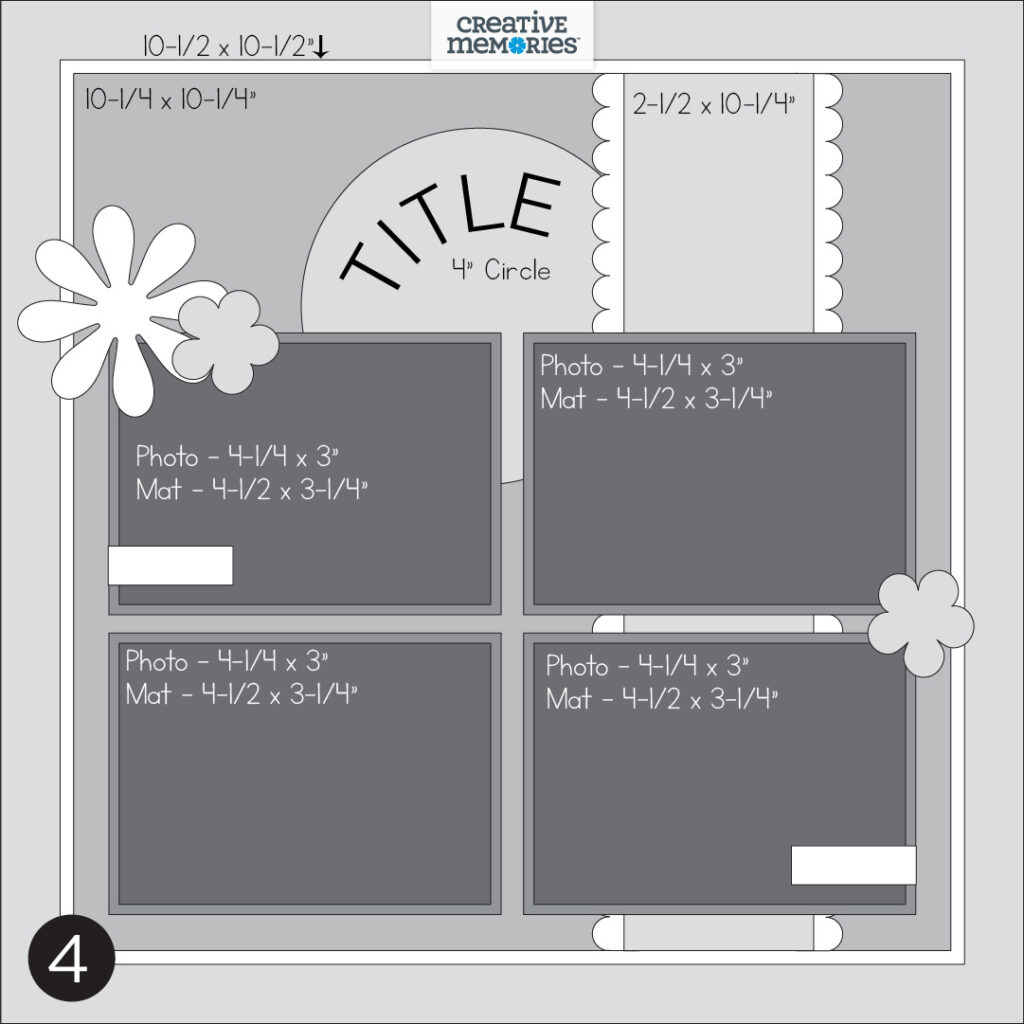 ---
My version
I stuck pretty close to the original sketch for my page as the various elements of the sketch worked great with my photos. I was able to use the Party Time papers to create a vertical border that supported the birthday theme without being too distracting. The circle element was easy to make into a baseball using the Circle Patterns of the Custom Cutting System. The stiches were made by trimming a thin red ring with Circle #1 (red and green blades on the outside track) and then using the Double Chevron Border Maker Cartridge (retired) to make the chevron pieces to represent stitching. For those of you who are familiar with the Party Time papers, you will notice that the tonal red stripe paper is not included in the paper pack. This particular paper was part of the Scarlet Combo Pack that was available in February 2021.
I would like to highlight the upper right photos as you will see that even though this sketch uses four horizontal images, I was able to work in vertical images by combining two 2×3 vertical photos into the horizontal space. This is a great option to consider when you need to include vertical photos into horizontal spaces, or vice versa.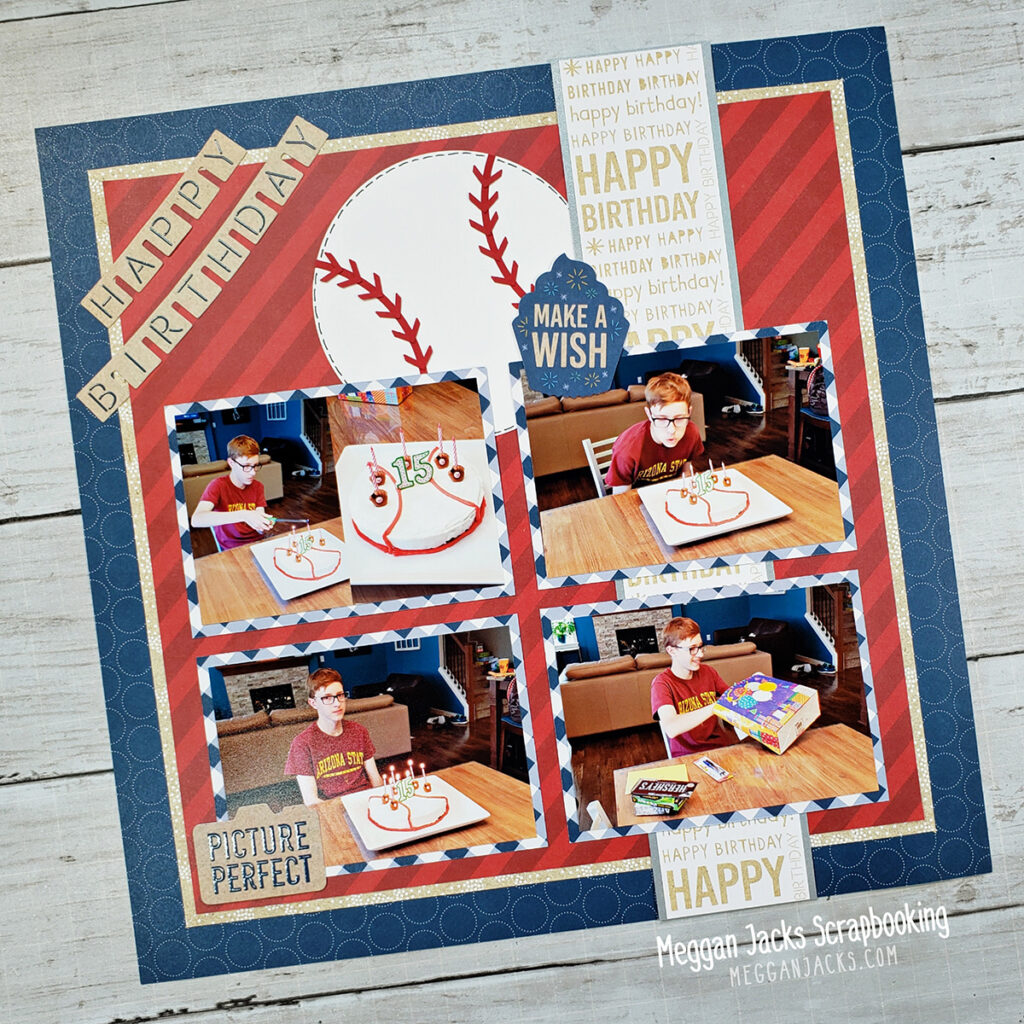 ---
Layout Process Video
Be sure to Like & Subscribe to my YouTube Channel!
---
Need Creative Memories Supplies?
Please be sure to support a Creative Memories advisor when you shop from the Creative Memories website. If you are not currently working with an advisor, please consider shopping with me! 🙂
---