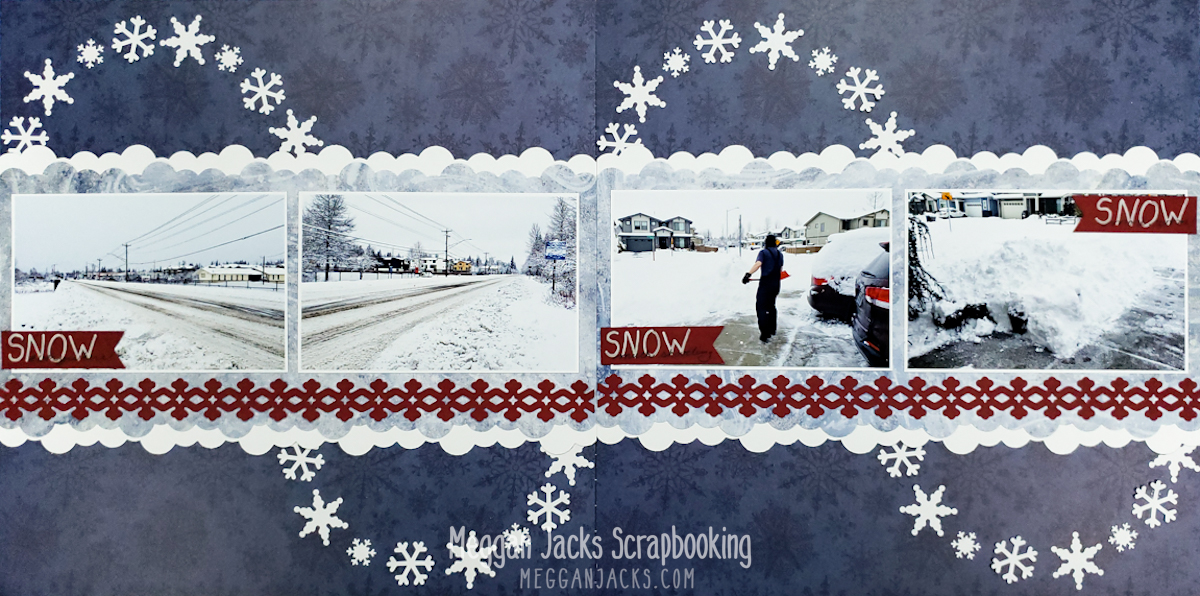 Way back in November 2020, I did a series of videos for the Creative Memories Virtual Crop. It was a bit of a whirlwind to keep up with the six sketches as they were released! Sketch #5, however, tried to get the best of me and I didn't make a video for the final layout I created. I ended up loving the layout though and received so many wonderful comments about it in the CM Virtual Crop Group on Facebook.
Eventually I did create a process video to share in my All-Access Subscription Group on Facebook. I created a similar layout using the Sleigh Punch, Cloud and Snowflake Chain BMCs along with a mix of Winter Frolic and Winterberry papers. The result for that page is just as adorable as the original snowflake page.
---
The Sketch
Sketch #5 from the November 2020 Virtual Crop features two vertical images stacked on top of each other in a center column with a border detail on each side of the column. A noticeable feature of the sketch is the half circle detail on each side of the page. This half circle detail was the inspiration for the snowflake and sleigh punch trail that is a statement feature of my versions of the sketch.
You can find the original version of the sketch on the CM Blog. I am including a version where I added measurements for your reference. One thing to note is that the 7-inch circles are not possible with the Creative Memories Custom Cutting System Circle Patterns or the Jumbo Circle. The Creative Memories Circle cutter will work perfect for making these circles if you want to stay true to the sizes in the sketch.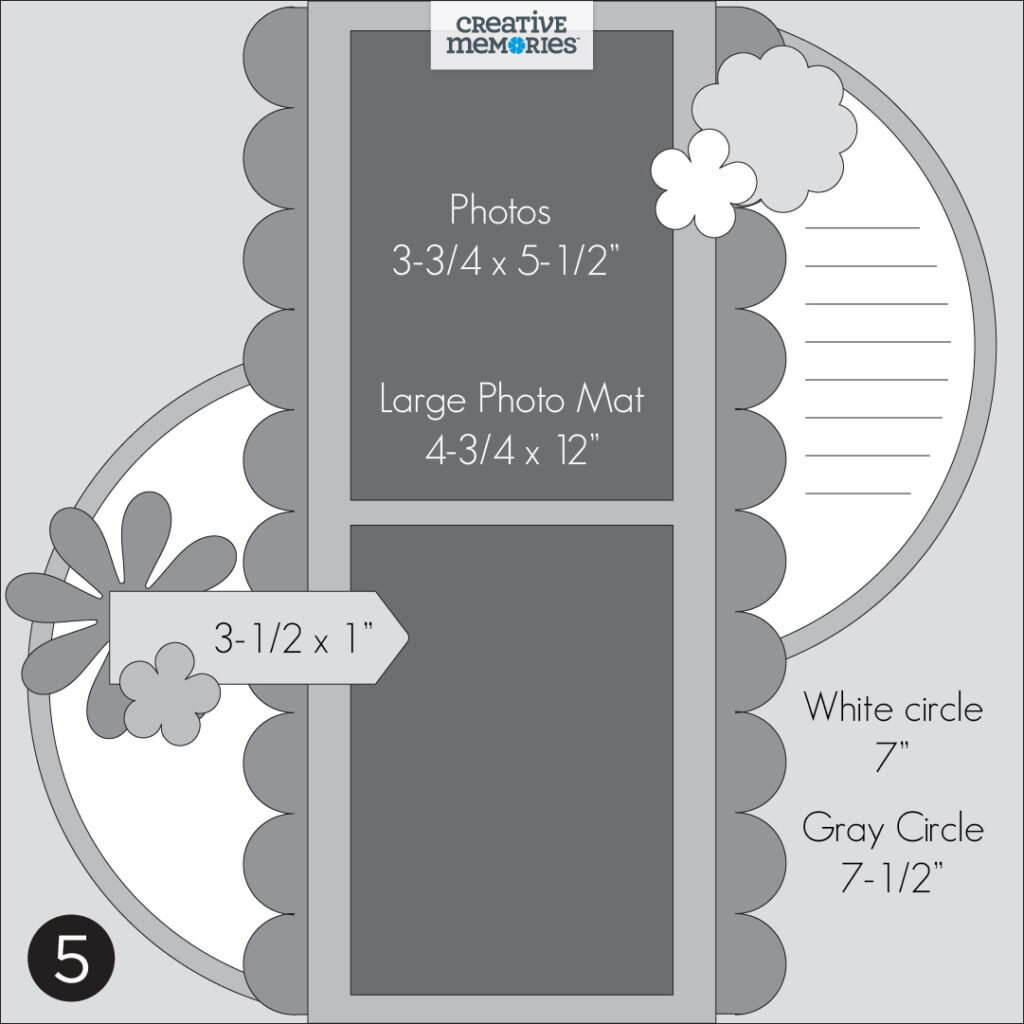 ---
My Layout
My original layout uses papers from the Glacier Collection (retired) as well as a few (retired) punches:
Snowflake Trio Punch
Crystal Chain BMC*
Cloud BMC*
*Retired tools I have for sale in my personal inventory. Please contact me if you are interested in purchasing.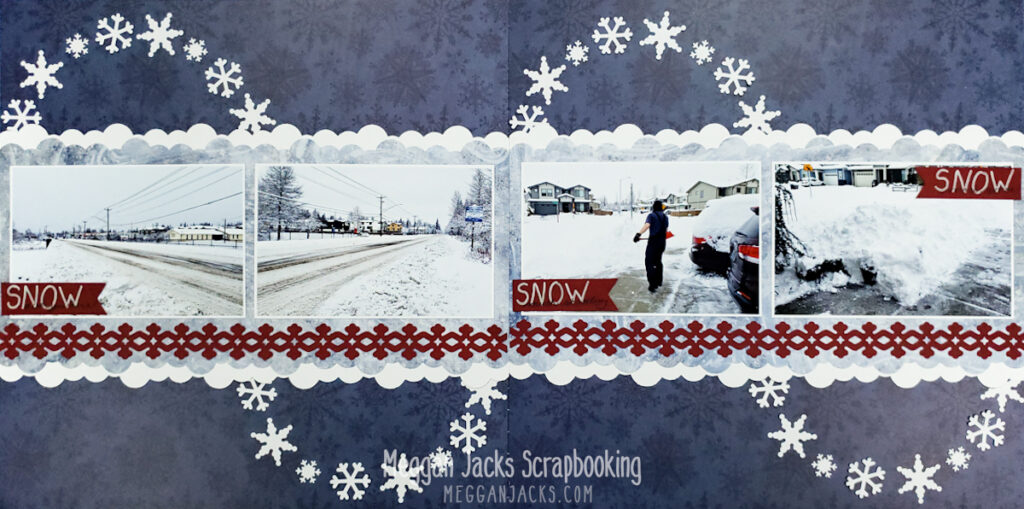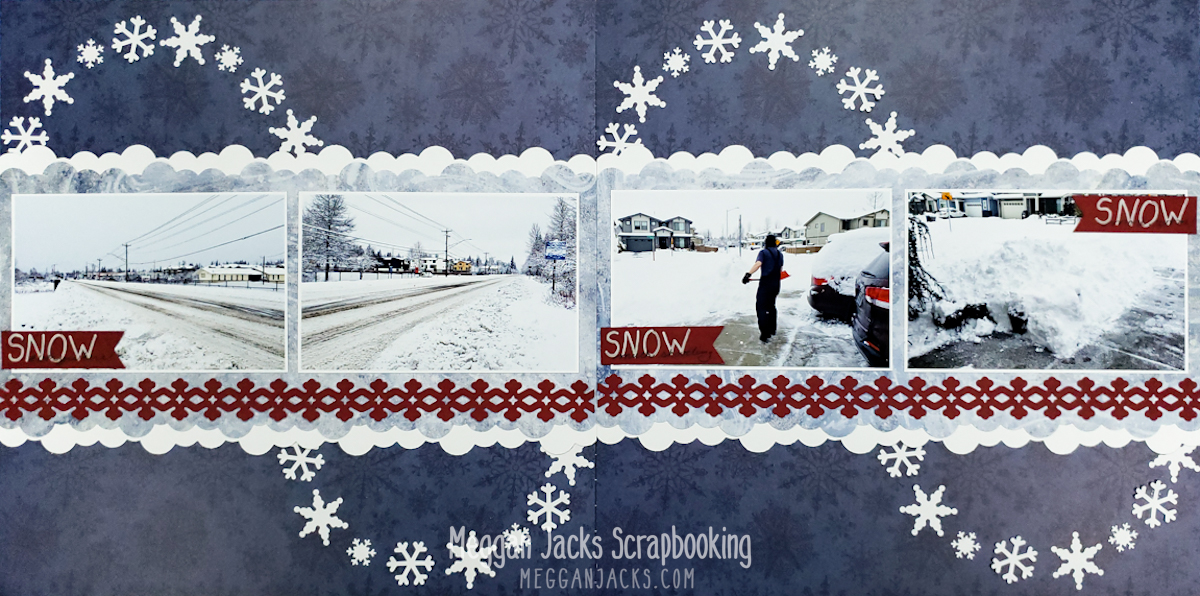 The sample I show in the video below was made with the Winterberry & Winter Frolic papers (retired.) I used the Cloud BMC again, but this time, instead of snowflakes from the Snowflake Trio punch, I used the Sleigh Punch with white cardstock. The Sleigh Punch is currently available in the Last Chance section of the CM website. A border made with the Snowflake Chain BMC completes the page.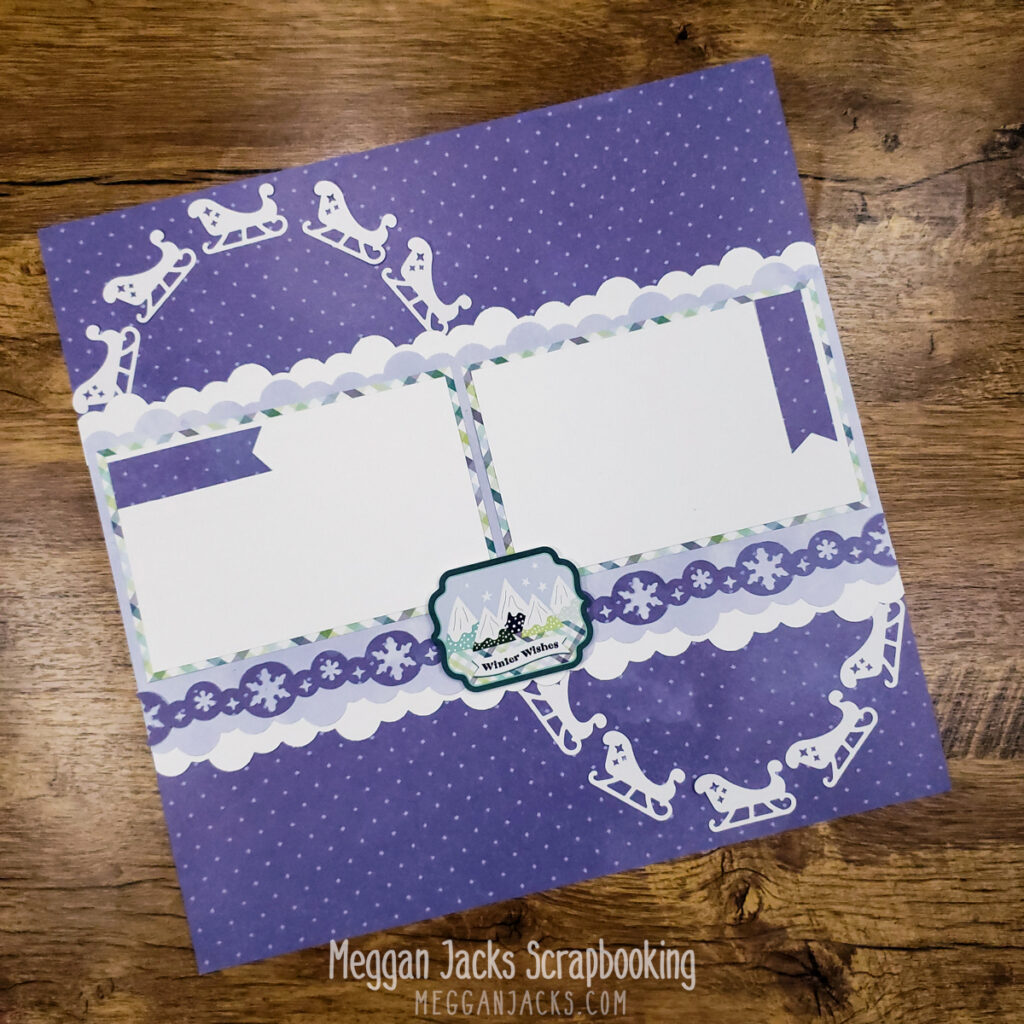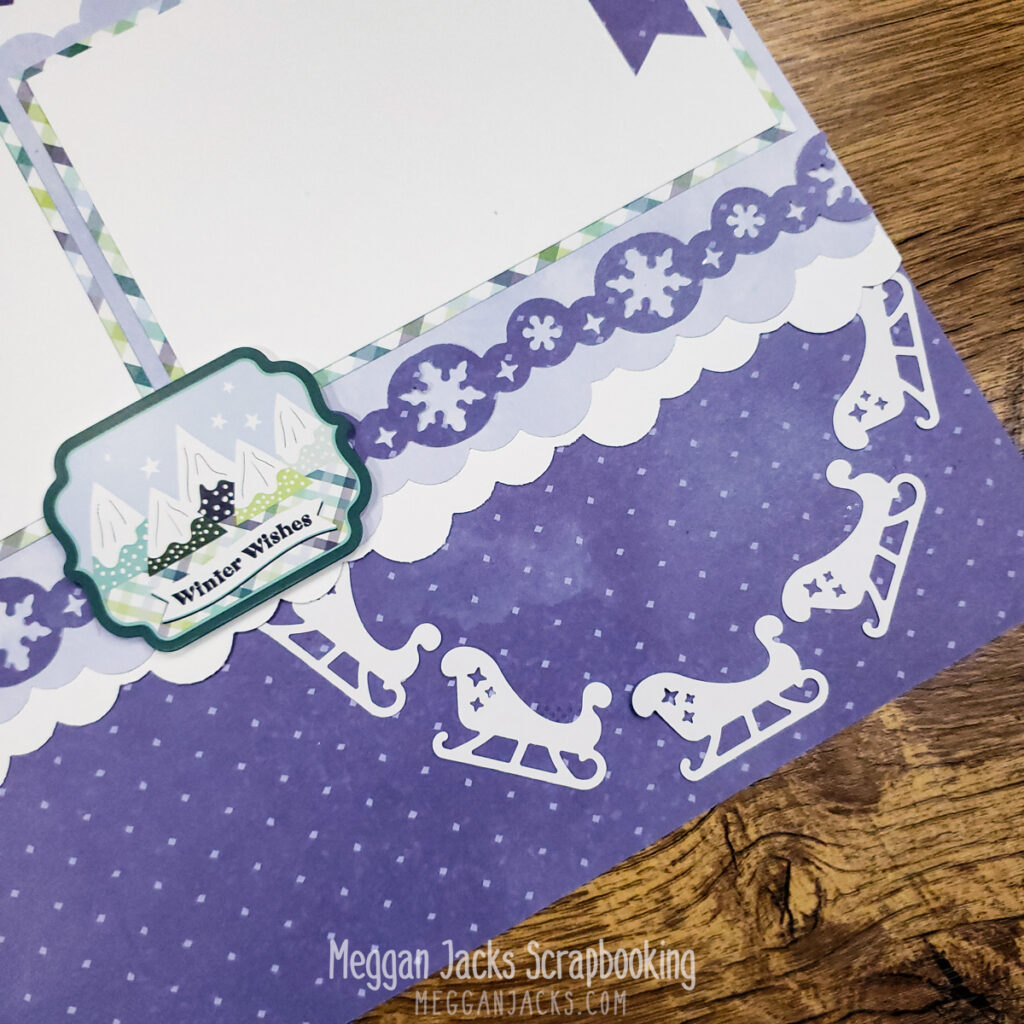 ---
Scrapbook Process Video
This is one of my earlier sketch videos (originally filmed on 11/30/20), so please forgive me for the mistake of not keeping my workspace within the camera frame.
---
Need Creative Memories Supplies?
Please be sure to support a Creative Memories advisor when you shop from the Creative Memories website. If you are not currently working with an advisor, please consider shopping with me! 🙂
---