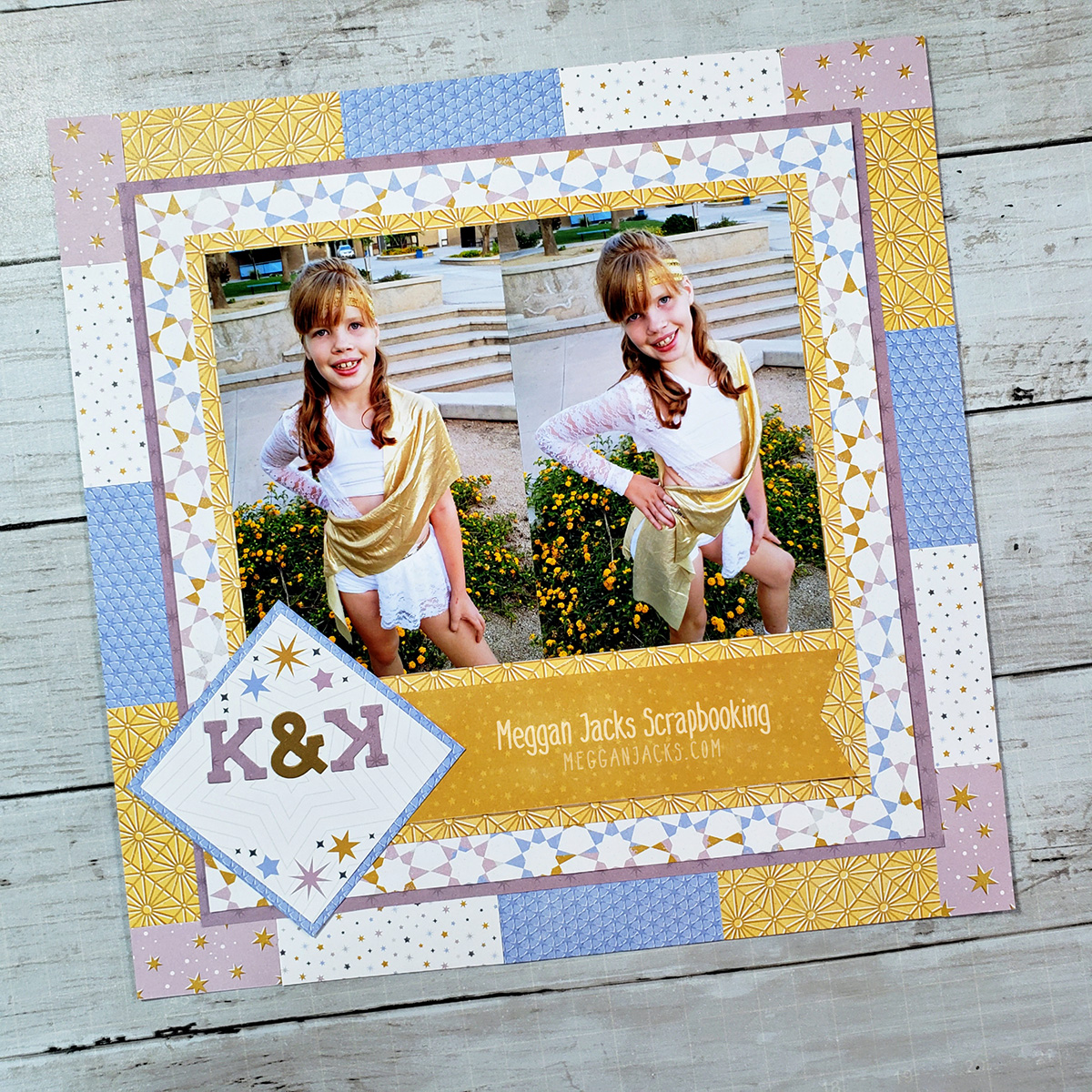 The next Creative Memories Virtual Crop starts this Friday and includes the first SECRET BOX opening of 2022! The Secret Boxes have been a huge hit with CM fans, with each box being filled with various exclusive punches, papers and embellishments. The official box opening is on Friday just before the first sketch of the virtual crop is posted, but I have no patience and have already opened mine! I can't wait to share ideas using the latest box's contents.
I thought it would be fun to reflect back on the contents of the first Secret Box that was available in late 2020. The items in the box were originally meant to be a part of the 2020 Creative Minds Conference for CM Advisors, but the event was cancelled due to Covid. Creative Memories decided to sell the content as part of a Secret Box promo which was super popular and sold out immediately! The feedback was so positive, they've kept it going with quarterly boxes in 2021 and now in 2022.
I used the paper pack that was in the first box – Starlight – which was perfect for these photos I have of my daughter in her cheer/dance recital costume. The purples, blues and golds looked fabulous! The sketch, #3 from the February 2021 Virtual Crop, was perfect to highlight all the colors in the paper pack but still let the photos be the center of attention.
The 2022 Secret Box #1 is still available on the CM Website (as of 3/9/22). The quickest way to find it on the website is to use the search tool and type in "secret" and it will pull up.
---
The Sketch
This is Sketch #3 from the February 2021 Virtual Crop. It is a single page sketch with two vertical photos. The notable feature in the sketch is the patchwork effect of the papers around the perimeter of the page. On top of the patchwork frame, there are three square mats sized just over 10″, 9-3/4″ and 8-1/2″ respectively. The ribbon cut title banner is sized to 4-1/2 x 1-1/2″. Please see the sketch below for additional measurements.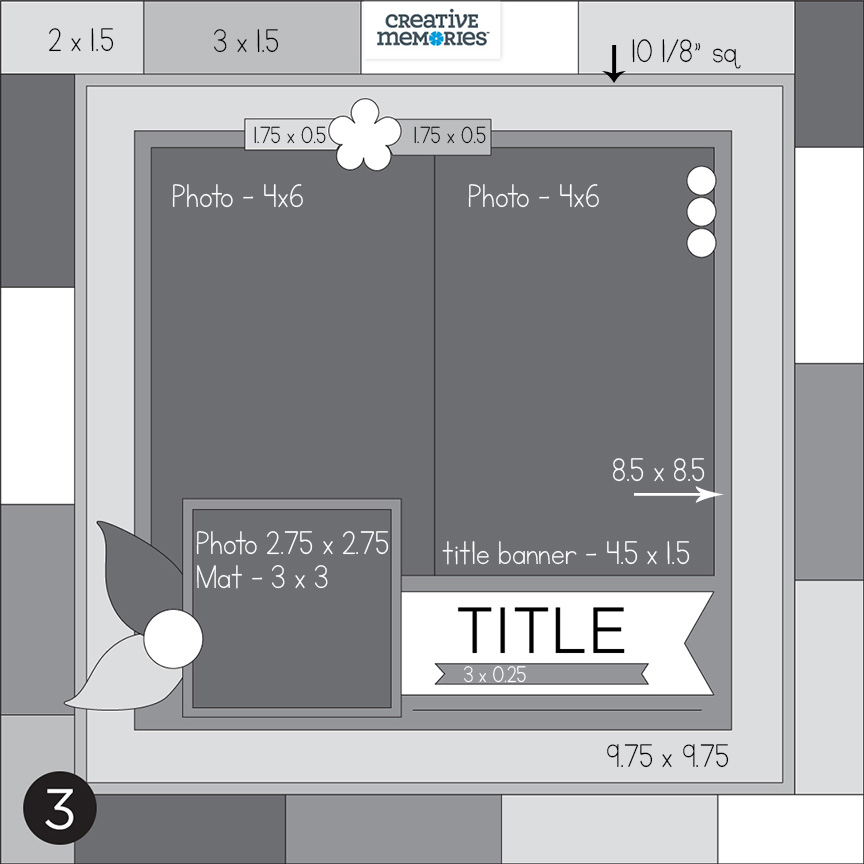 ---
My Layout
As previously mentioned, I used the Starlight paper pack that was part of the very first Secret Box released in late 2020. Since I only had two vertical 4x6s to use with the sketch, I turned the smaller square box into a title box and then left the ribbon cut banner as a place for journaling.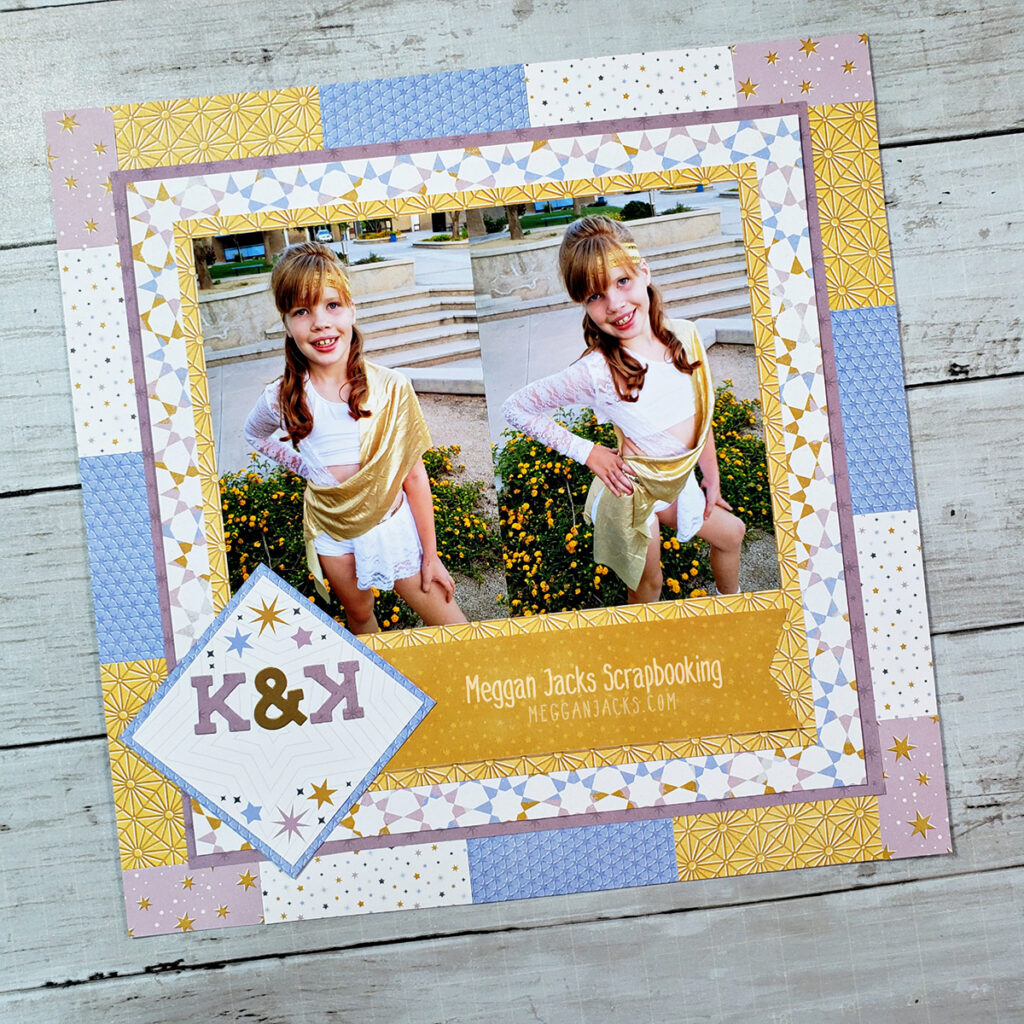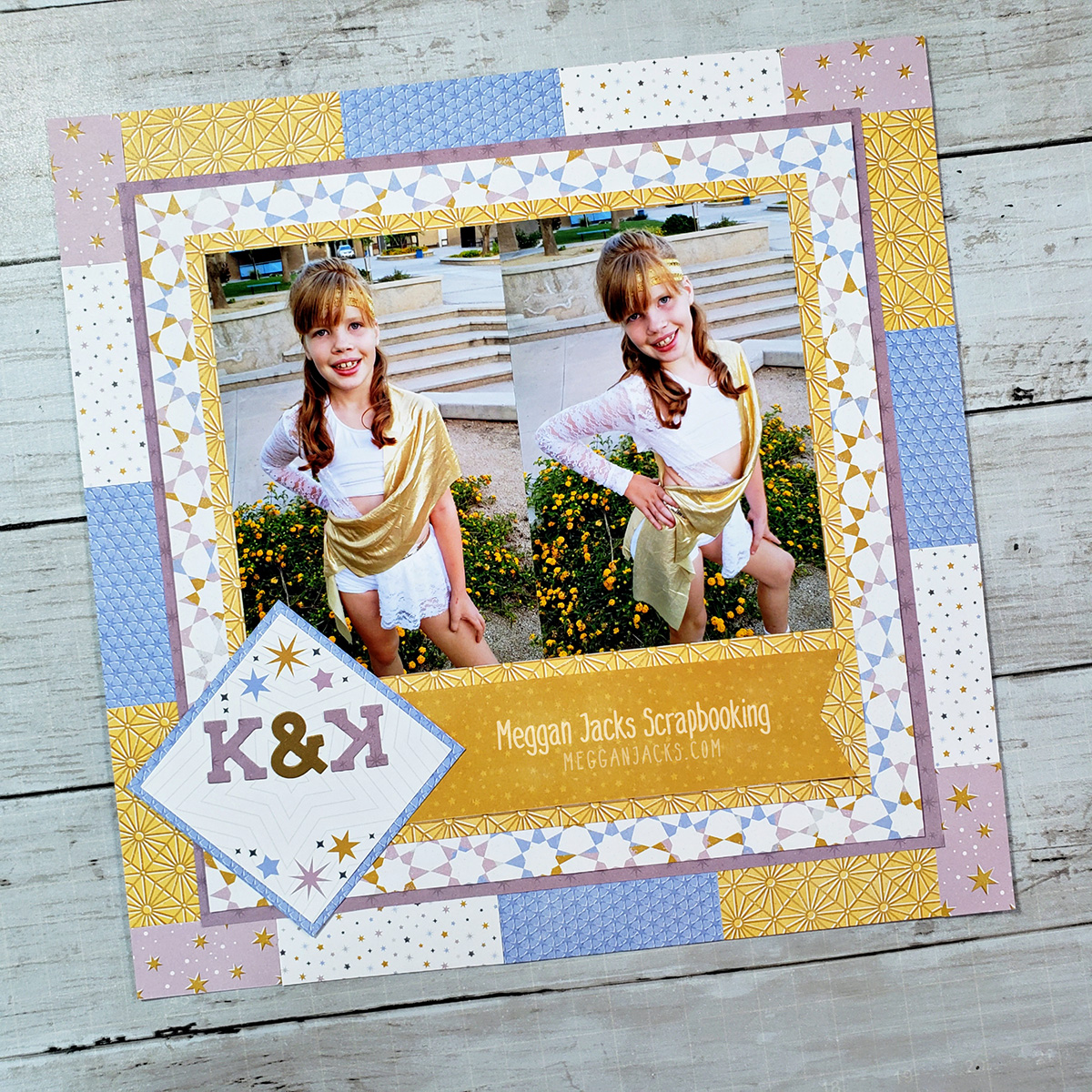 ---
Scrapbook Layout Process Video
---
Need Creative Memories Supplies?
Please be sure to support a Creative Memories advisor when you shop from the Creative Memories website. If you are not currently working with an advisor, please consider shopping with me! 🙂