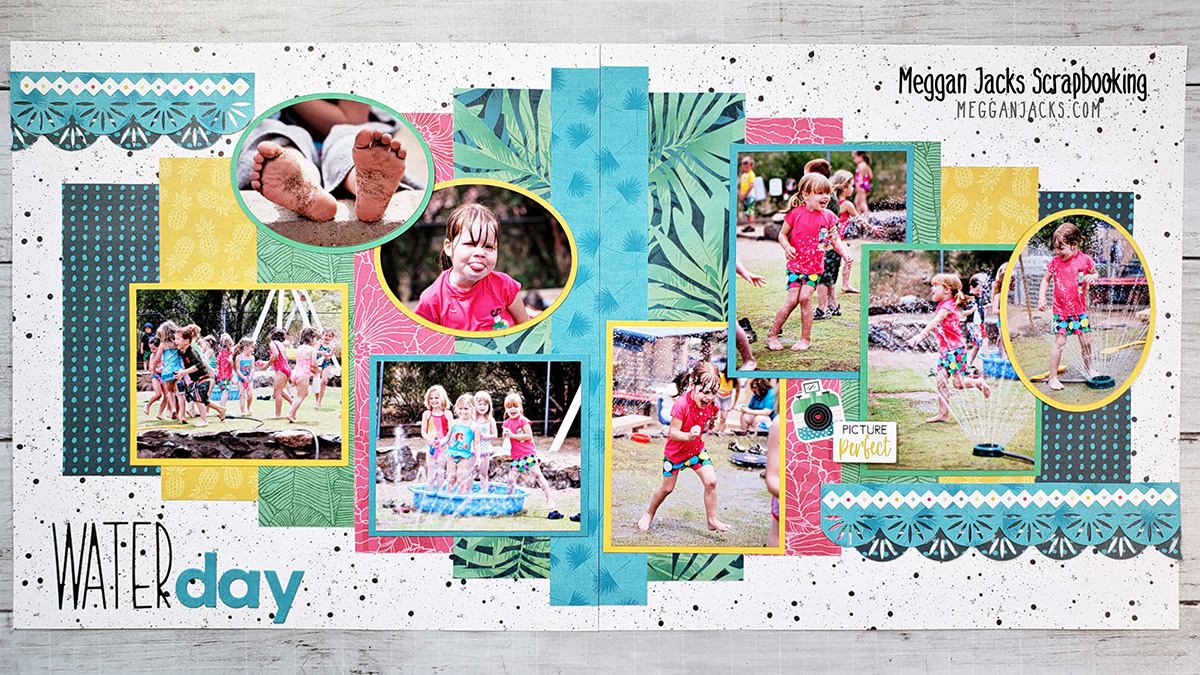 The June 2021 Creative Memories Virtual Crop was a WORLDWIDE event – meaning over the course of 48 hours twelve scrapbook layout sketches were shared on the CM Blog, one every 4 hours. The blog was full of inspiration from Australia, Canada, Japan and the United States. It's a pretty awesome event!
The next Creative Memories Worldwide Virtual Crop is June 9-11, 2022.
The Sketch
Sketch #2 was one of my favorites from the event as I just loved how it all came together.
At first glance, there is a LOT going on in this sketch! The measurements definitely help to make this layout manageable! This is a great opportunity play with tools, mix and match patterns and in general have fun with your supplies. Depending on your photos, you may elect to go with a simple, tonal color palette, or you can rev it up a bit with more color and textures. If you need to, leave out elements that do not work for your photos.
Here is a link to the original BLOG POST from the virtual crop. I am sharing the sketch below with measurements added.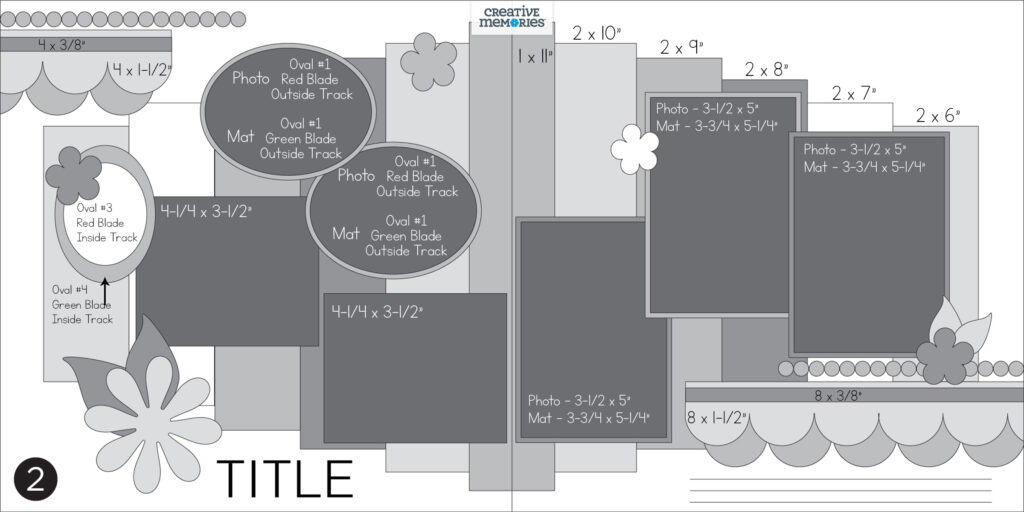 My Layout
The photos I selected for this layout were from nearly a decade before (yes, I am that far behind!) Water Day from when my middle child was in preschool. I knew the bright colors of the bathing suits would work perfect with the colors of the tonal prints in the Summertime collection from Creative Memories. I selected white based papers for my background to keep the overall feeling light, airy and fun.
I made a few adjustments to my layout compared to the sketch. I wanted to balance out the ovals on the left page with at least one oval on the right. I also omitted a few embellishment clusters since there was already so much happening in the photos.
Supplies:
Summertime Collection Papers and Stickers (2021 Retired)
Scallop Burst Border Punch (Retired)
Custom Cutting System – Ovals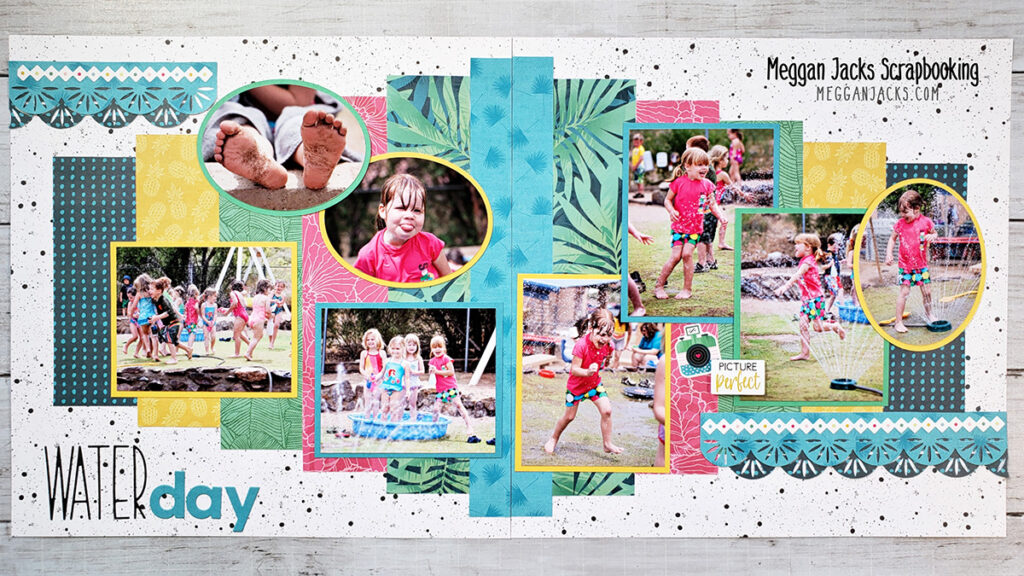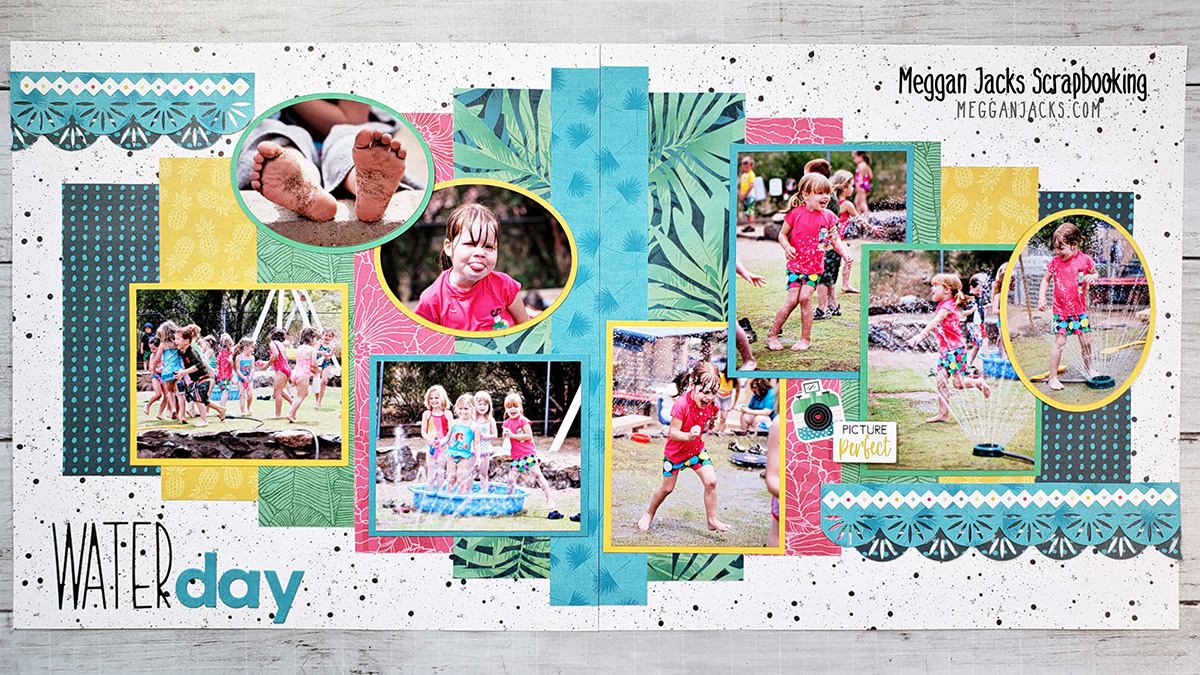 Scrapbook Layout Process Video
Need Creative Memories Supplies?
Please be sure to support a Creative Memories advisor when you shop from the Creative Memories website. If you are not currently working with an advisor, please consider shopping with me! 🙂