Please BOOKMARK this page and return to it throughout the Creative Memories September 2022 Worldwide Virtual Crop as I will update the post with the new sketches. There will be a total of 12 sketches for the crop, released in 4-hour intervals. The 11pm and 3am (PT) sketches will be added to the page after the 7am PT sketch is released as I like to sleep. 😉
Sketch #1
Two-page scrapbook layout sketch with added measurements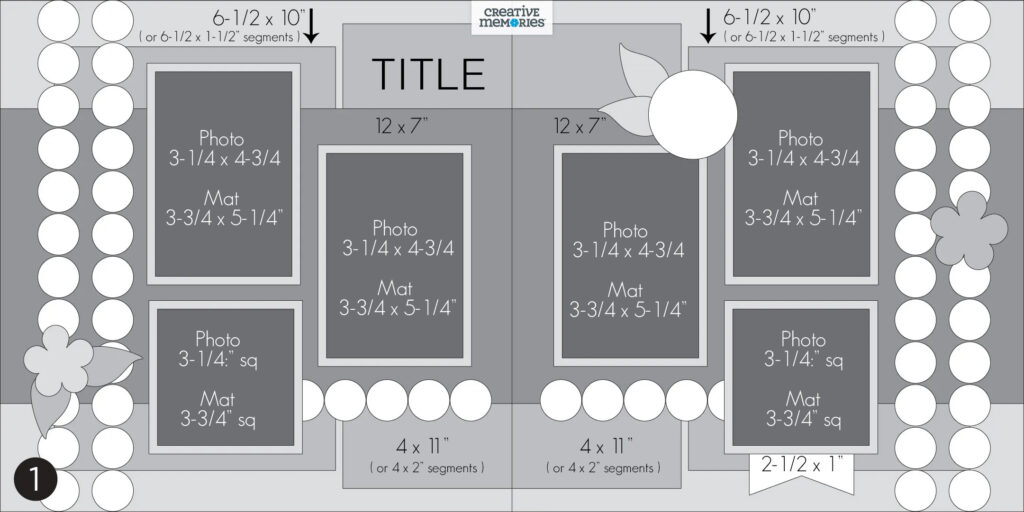 For my version of Sketch #1, I used the (retired) Fa La La La collection along with Leaf Green (retired) and Dark Green cardstocks. I used the Quilted Circles Border Punch (2021 Secret Box #4) with White Shimmer Paper backed with Dark Green cardstock circles (Circles Template #1 trimmed with Red Blade on the Inside Track.) The horizontal borders feature the Mirrored Scallops Border Maker Cartridge punched in Leaf Green and Dark Green cardstocks with a 1/4″ strip of striped paper from the Fa La La collection.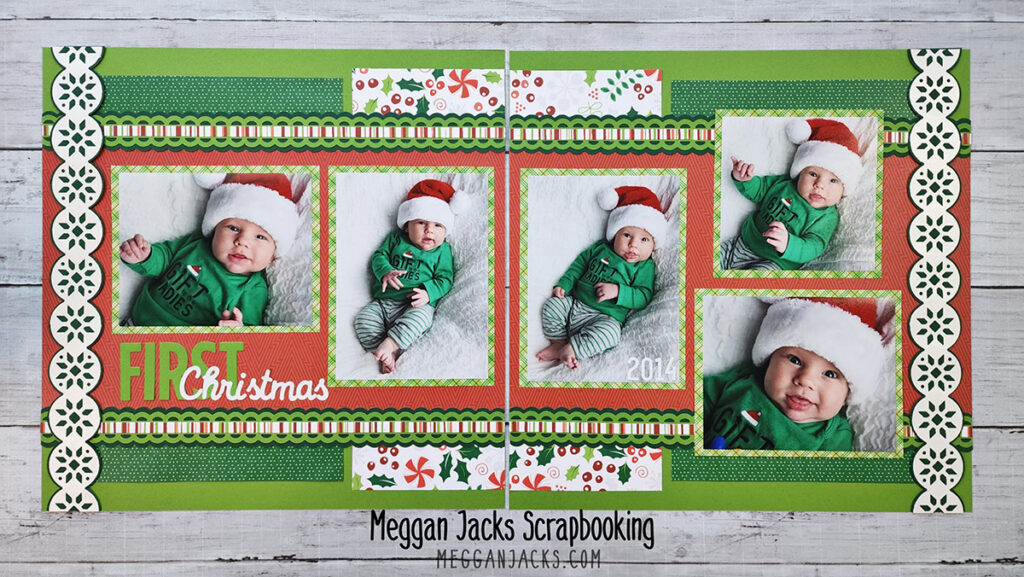 ---
Sketch #2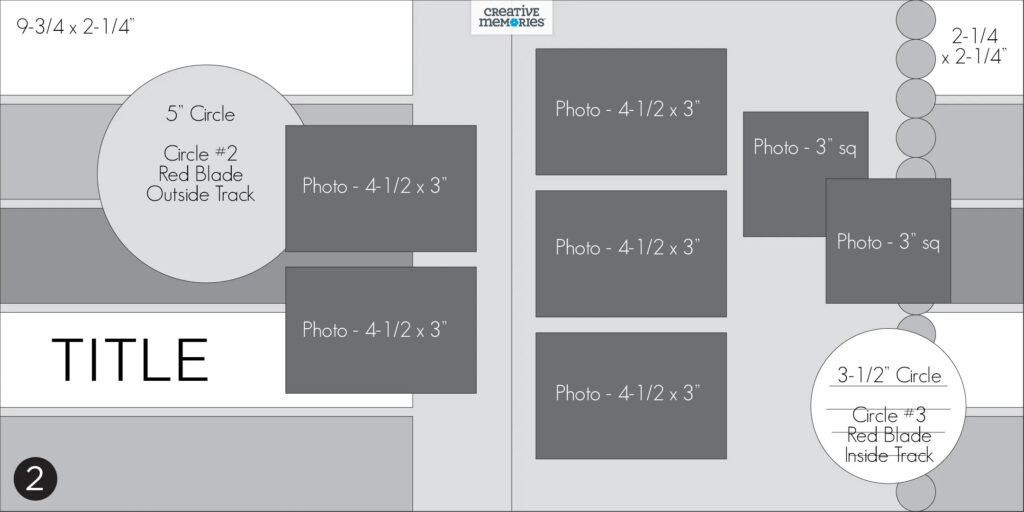 I made several adjustments for my version of Sketch #2. I kept a majority of the background details the same, but my photos required different placement than as shown on the sketch. That is the great thing about sketches though – make it work for you! I used a combination of papers that complimented my photos and pulled in water elements to go with the pool theme. I love the final result. I will do a bit of journaling next to the title.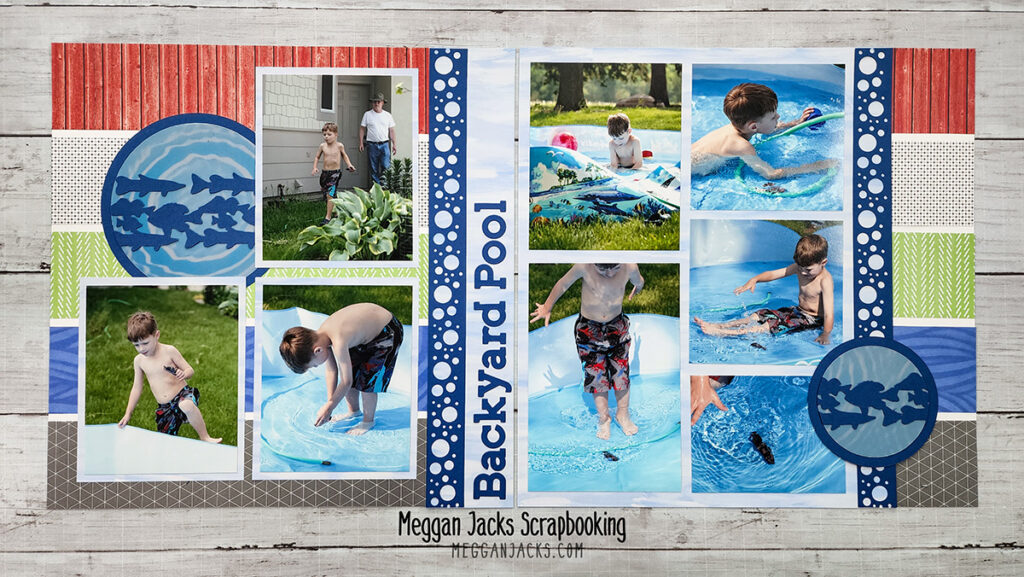 ---
Sketch #3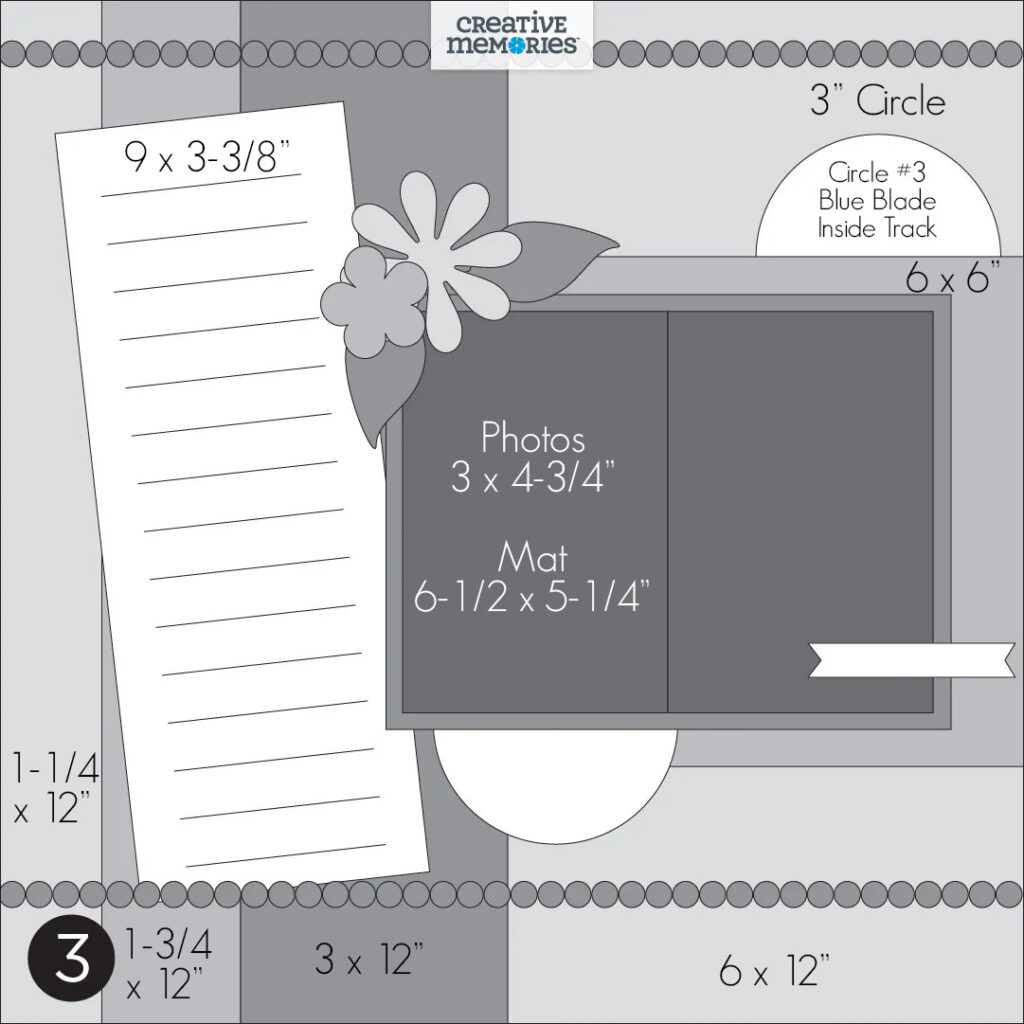 ---
Sketch #4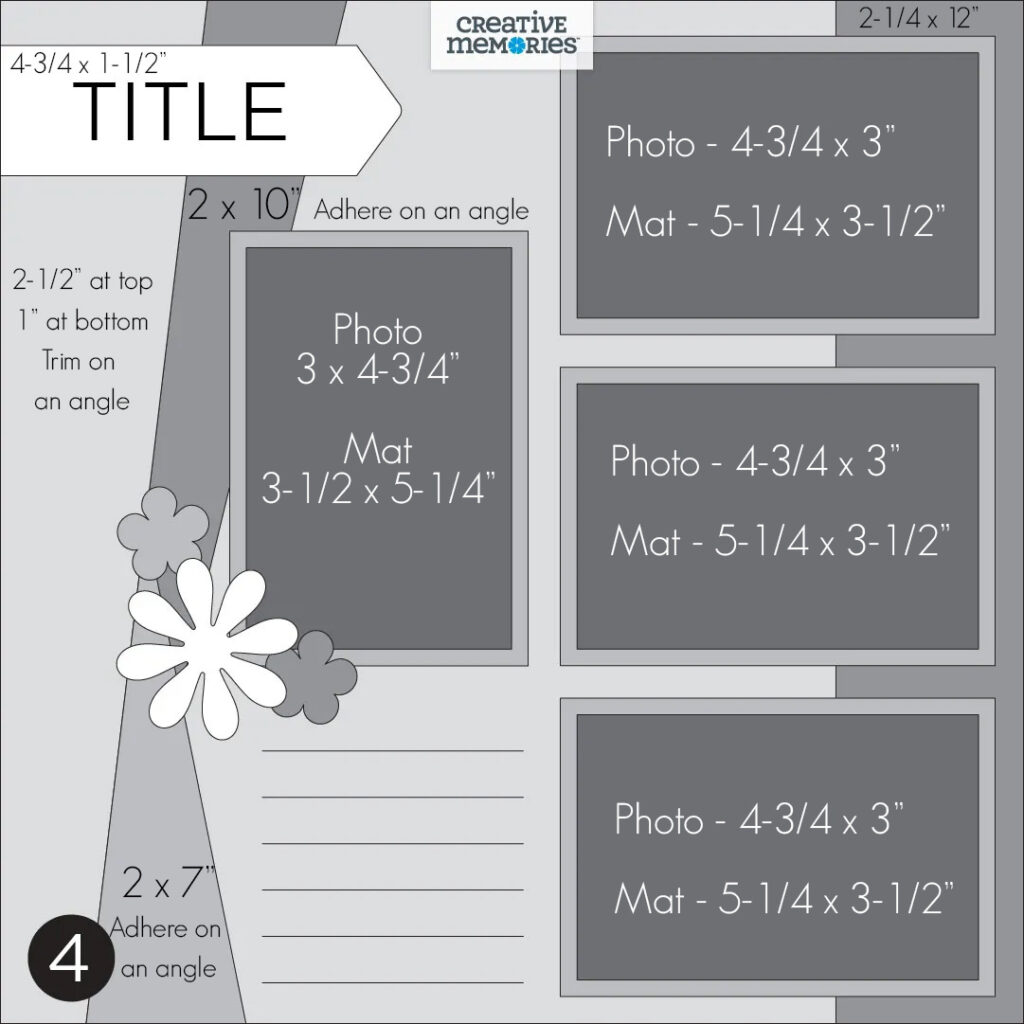 ---
I've had several people reach out to me about how exactly to do the angled pieces of Sketch #4. I put together this layout and made a video on how I did it which will hopefully provide a little more clarity than the measurements alone provide.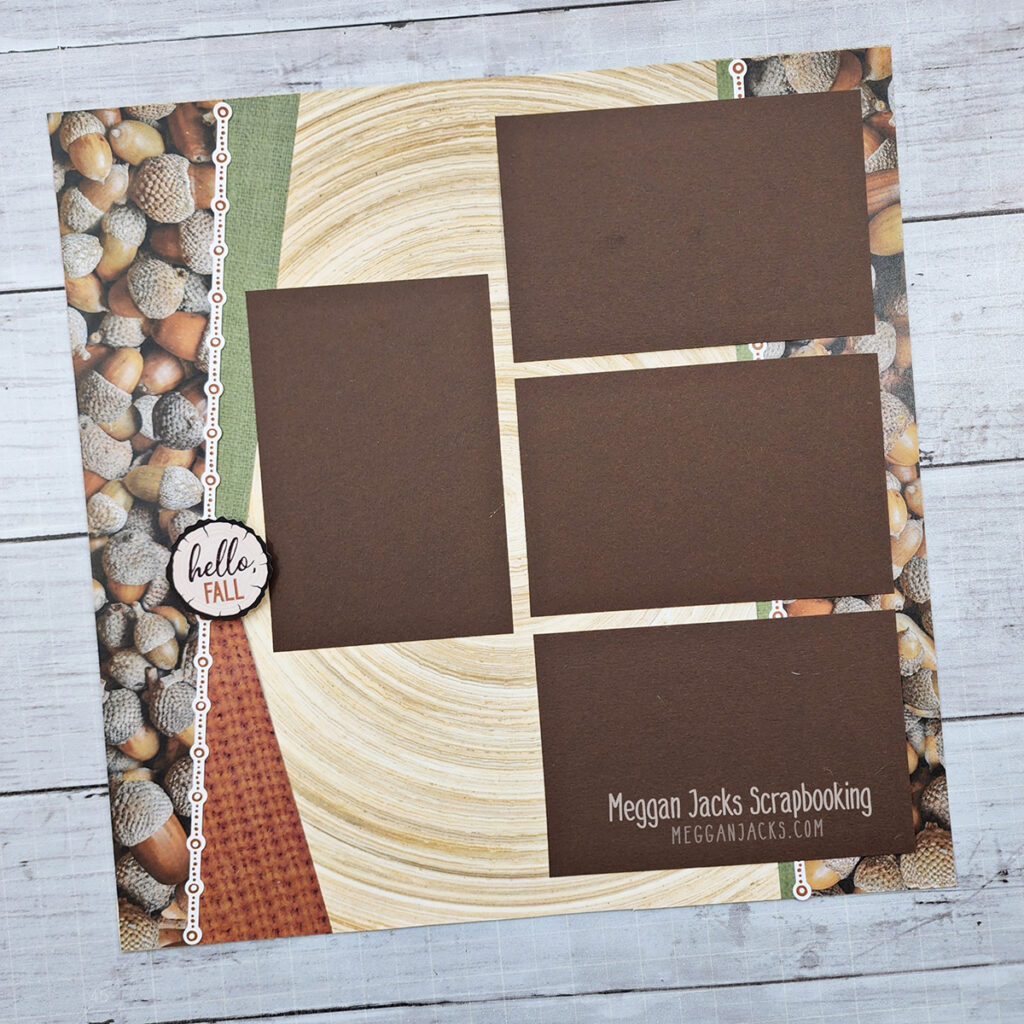 Sketch #5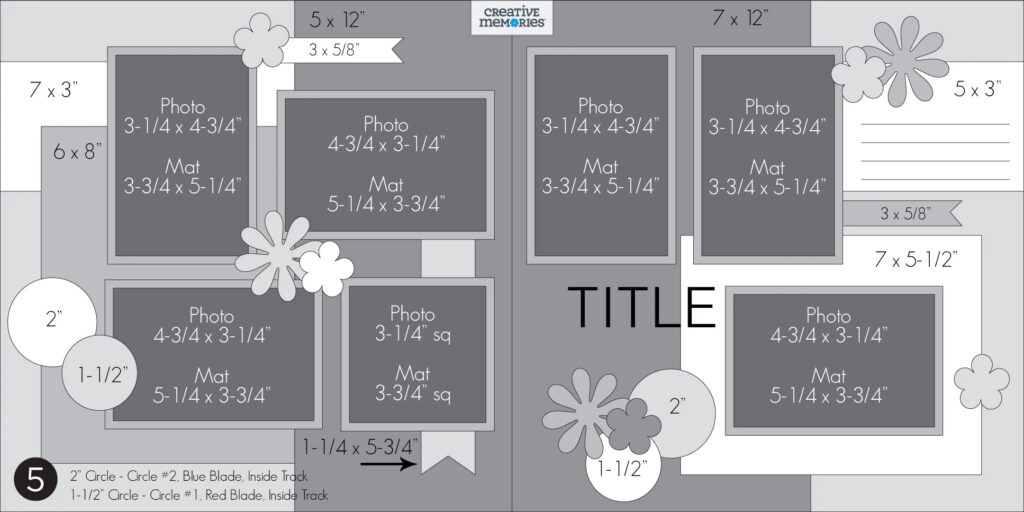 ---
Sketch #6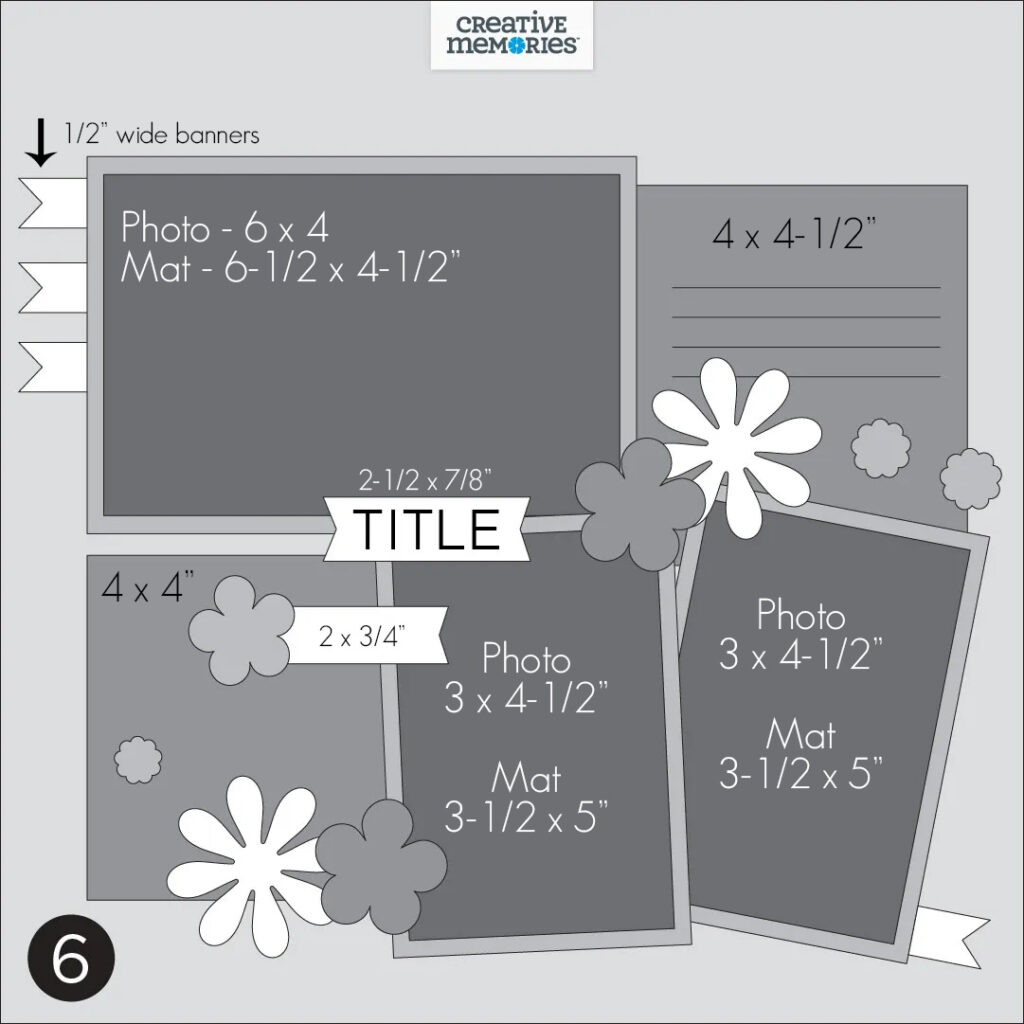 Sketch #7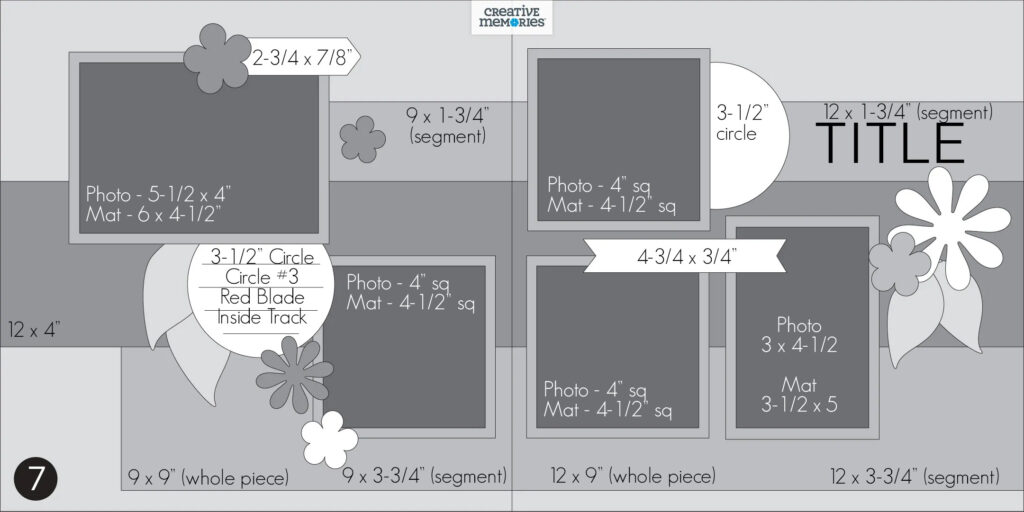 ---
Sketch #8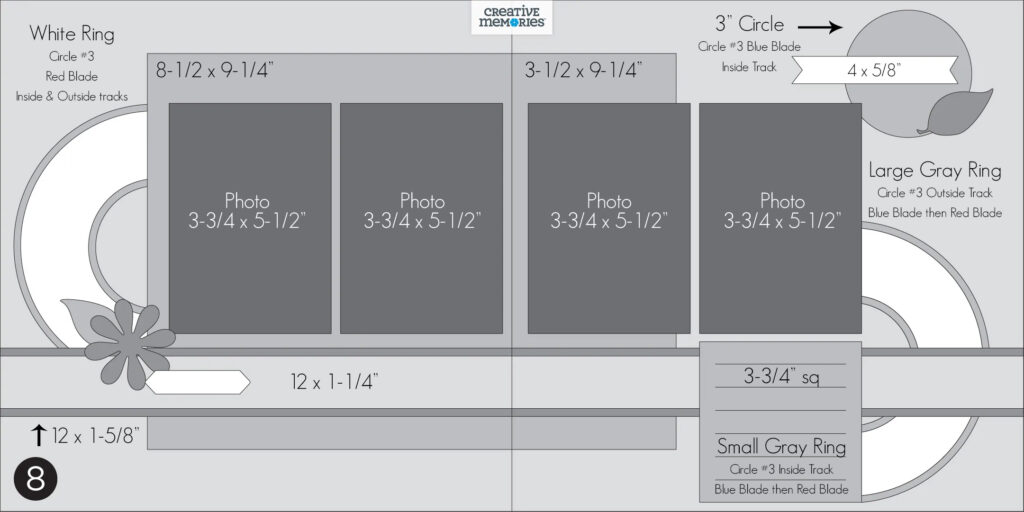 ---
Sketch #9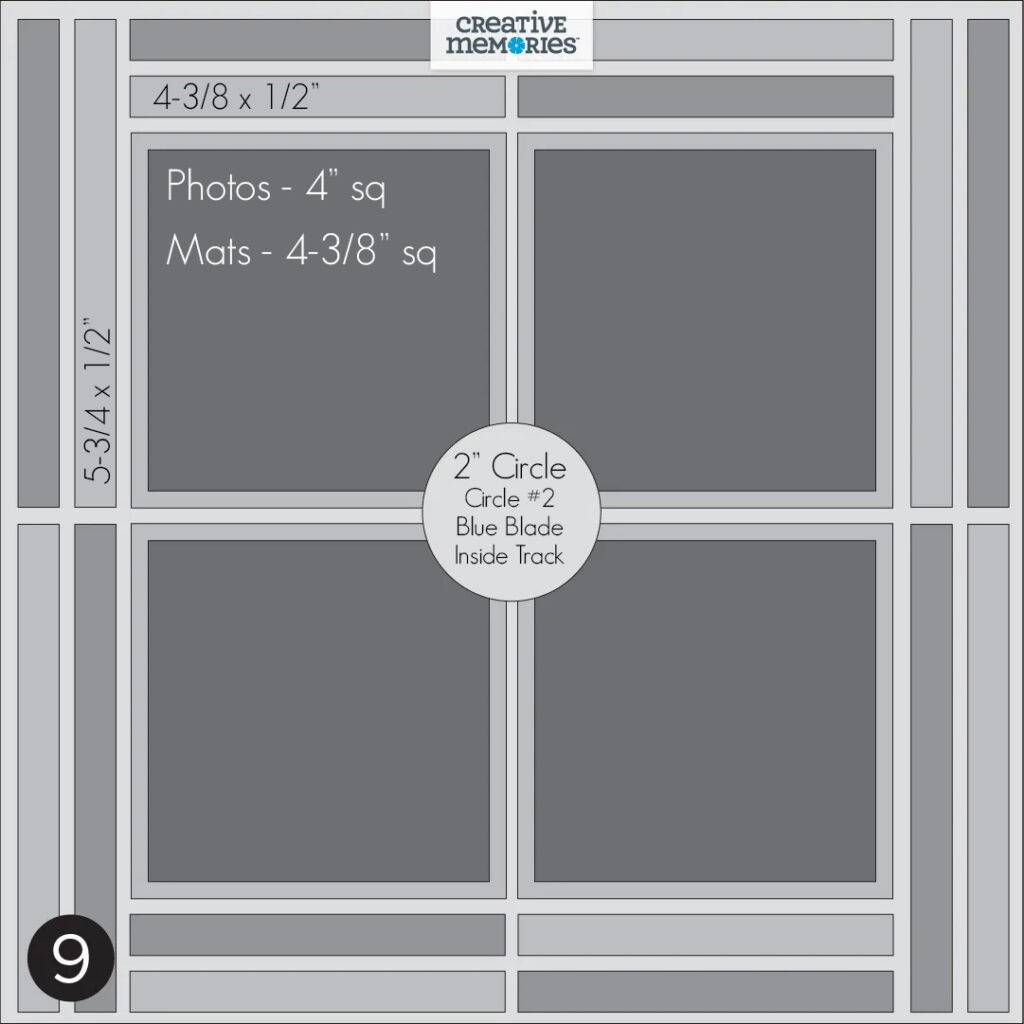 ---
Sketch #10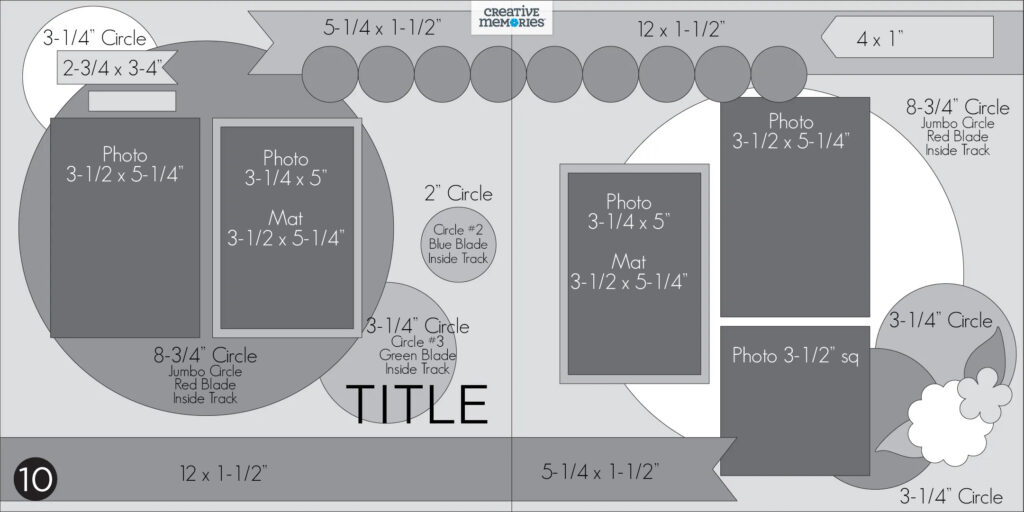 ---
Sketch #11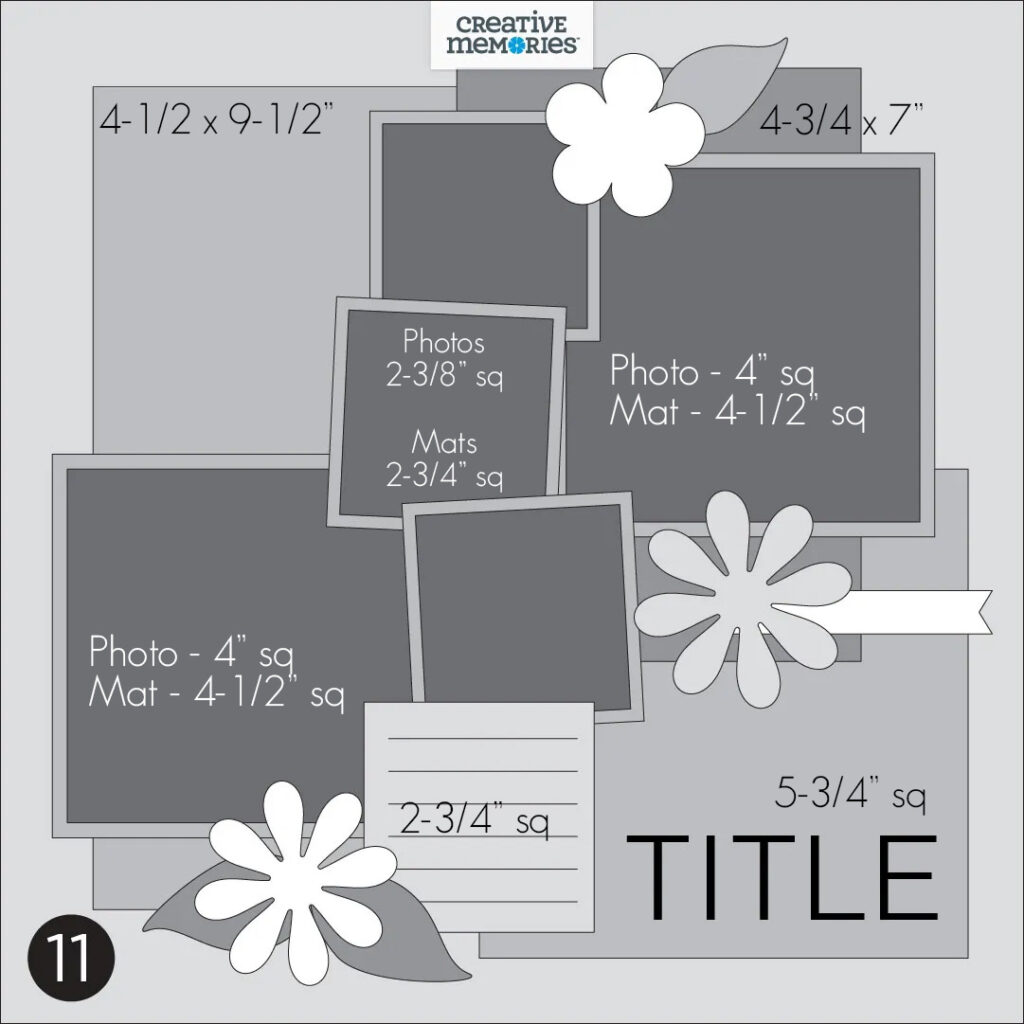 ---
Sketch #12