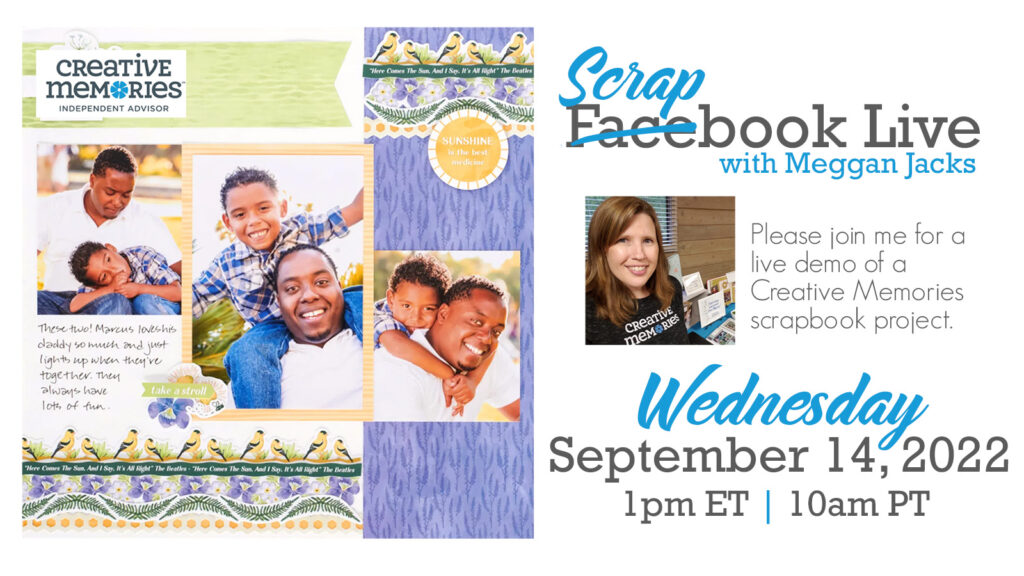 I will be going live directly on my Facebook page at 10am on Wednesday, September 14, 2022. If you can't watch live, the recording will be available later on Facebook or you can find it on my YouTube Channel. I will also add it to this blog post along with a photo of my final layout.
The Layout
I just adore a split border! Every part of this page caught my eye (I am a sucker for purple!) and I can't wait to re-create it with my photos (which I have yet to pick out, so my theme is unknown at the moment.)
You can see the ORIGINAL BLOG POST here.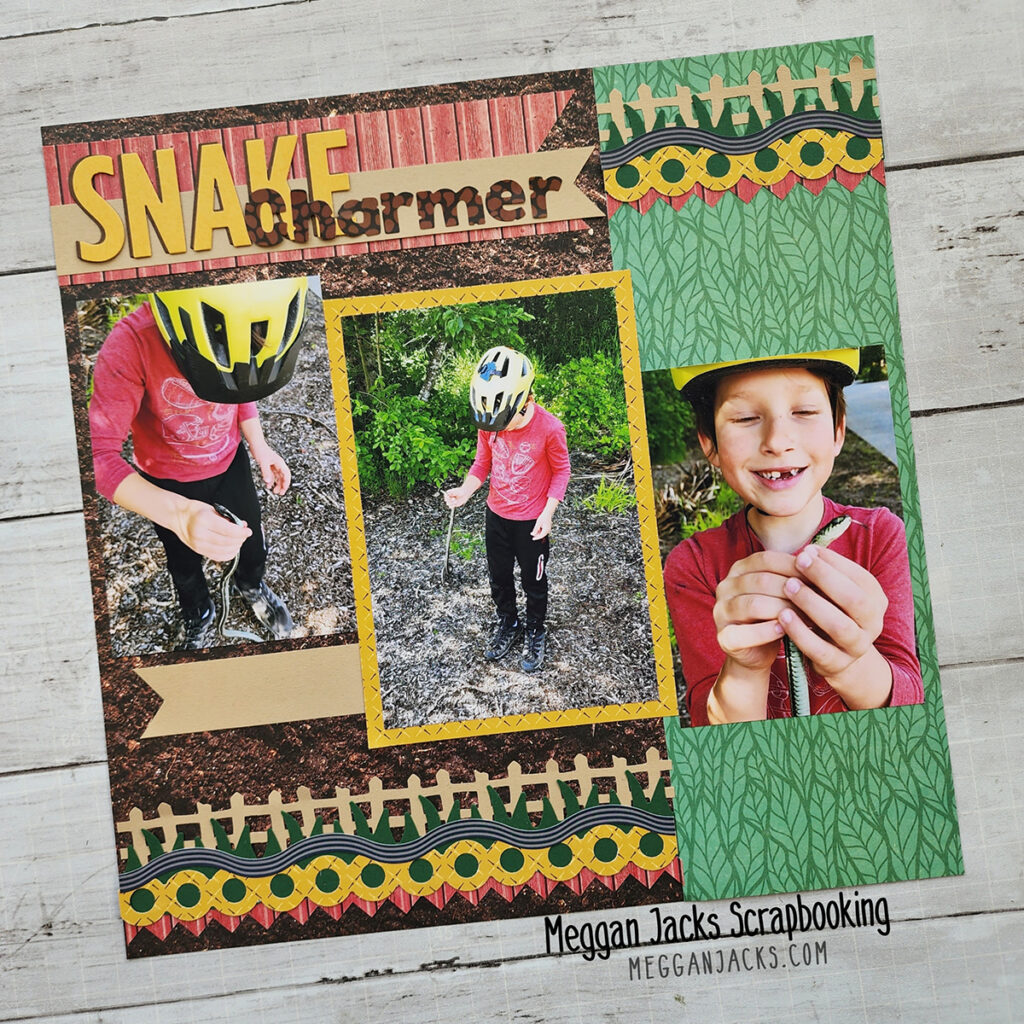 The Handout
Need Creative Memories Supplies?
Please be sure to support a Creative Memories advisor when you shop from the Creative Memories website. If you are not currently working with an advisor, please consider shopping with me! 🙂