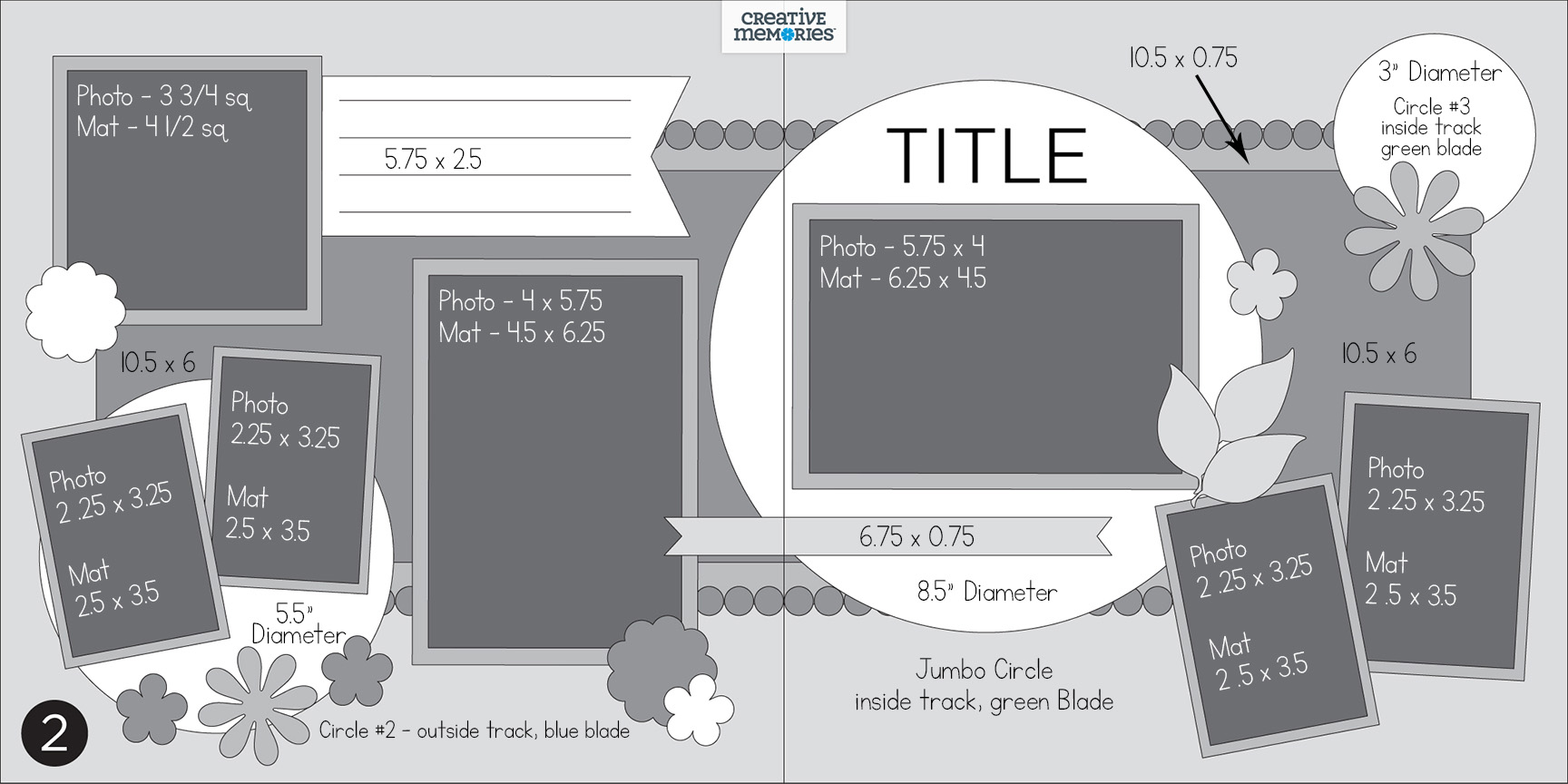 This is a bit of a throwback post sharing a layout I created as part of the Creative Memories February 2021 Virtual Crop. Sketch #2 is a two-page layout featuring circles and an array of photos in various sizes. I've taken the sketch featured in the CM Blog post and added measurements to help you get started with creating your own version.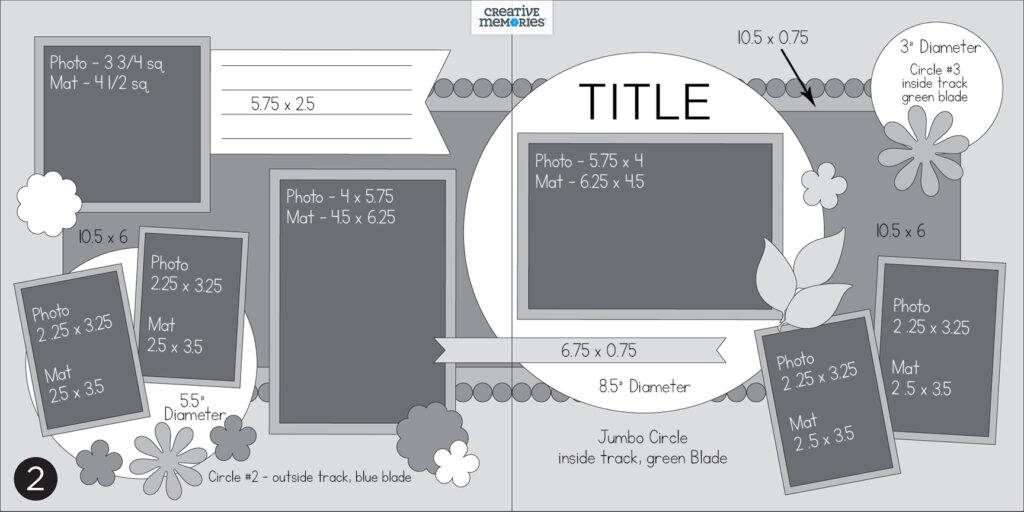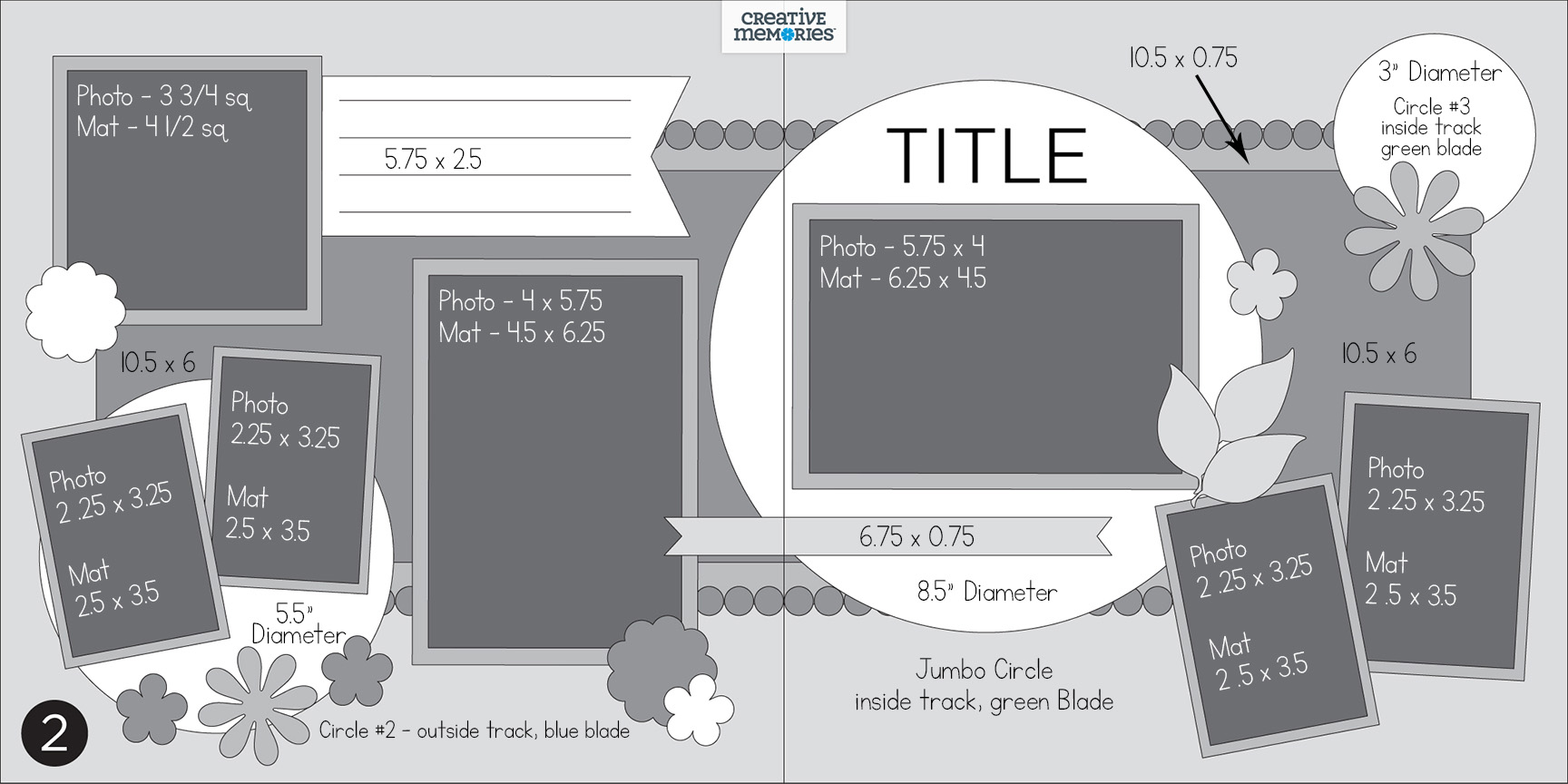 For my version of the sketch, I used Creative Memories Deep Blue Sea collection (retired), Navy cardstock and the retired Kissing Fish Border Maker Cartridge (I have this tool in my personal inventory – if you need one to add to your BMC collection, please reach out to me!)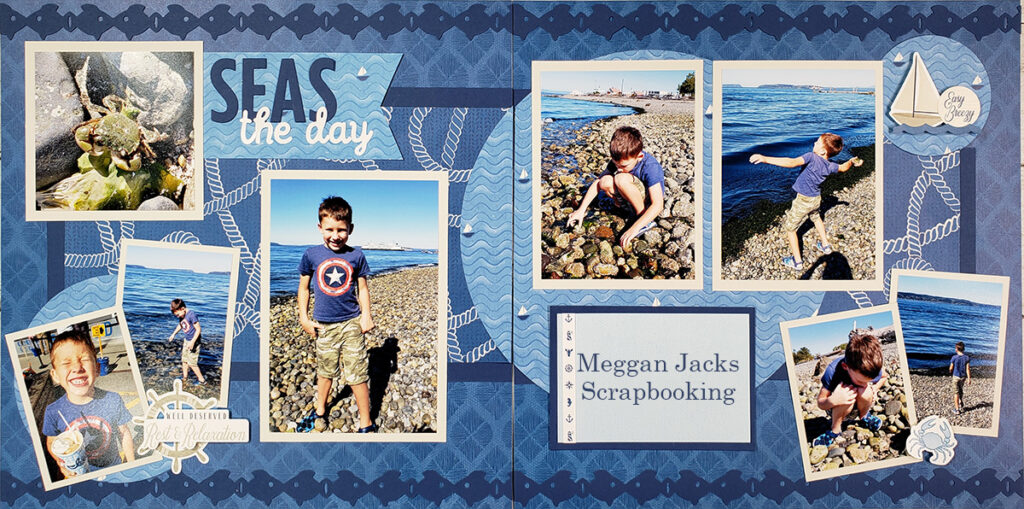 YouTube Video of Sketch #2
The Creative Memories February 2022 Virtual is coming up next week! Be sure to check in with the CM blog to see all the sketches and if you would like to see the sketches with measurements, be sure to check out my Facebook page where I share them each crop!
Need Creative Memories Supplies?
Please be sure to support an advisor when you shop with Creative Memories. If you are not working with an advisor, please consider shopping with me!