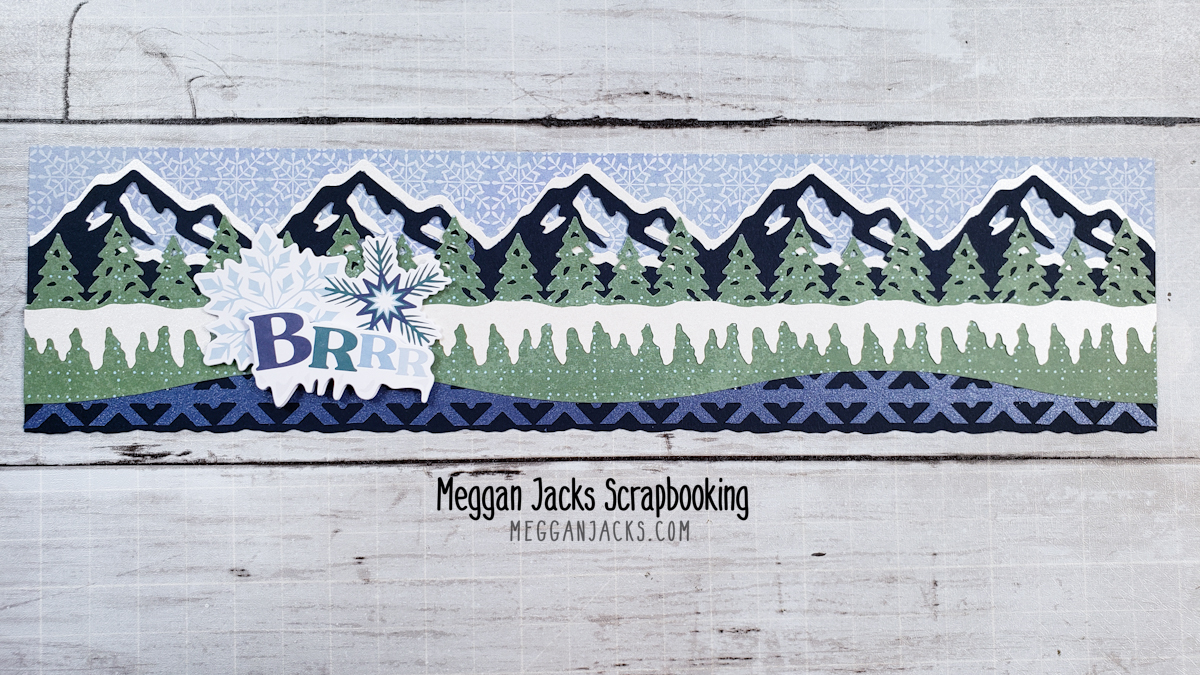 There is something magical about mountains and pine trees in the winter – both of which I prefer to view out a window while snug with a warm blanket and hot cup of tea!

This scrapbook border is inspired by winter in Washington State and features Creative Memories latest winter collection – Snowbound.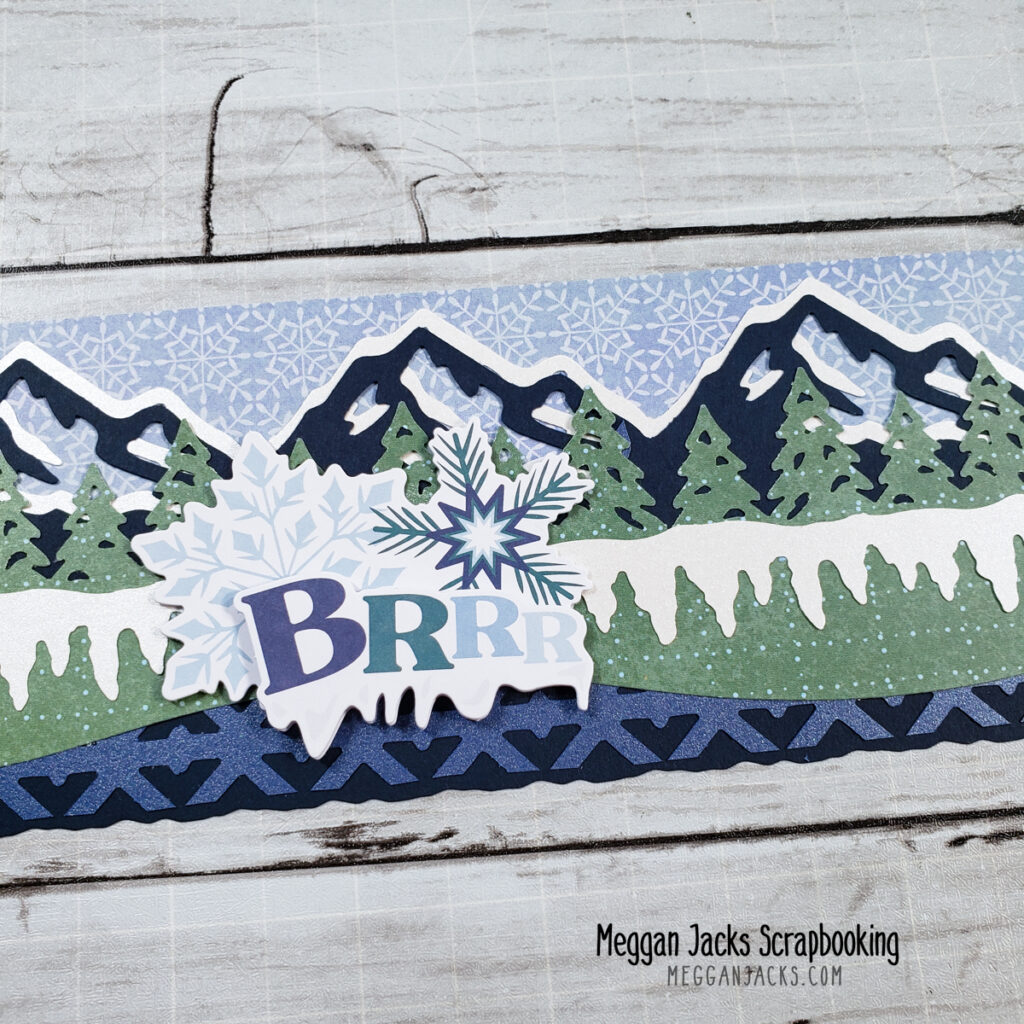 Supplies Needed:
Snowbound Designer Paper Pack
Snowbound Layered Embellishments
Navy Cardstock
White Shimmer Paper
Starry Night Shimmer Paper
Alpine Mountain Border Punch (retired)
Tree Line Border Punch (retired*)
Icicle Chain Border Maker Cartridge (retired*)
Mirrored Triangles Border Maker Cartridge
*Indicates retired tools I have for sale in my personal inventory. Please email me to order directly.
Directions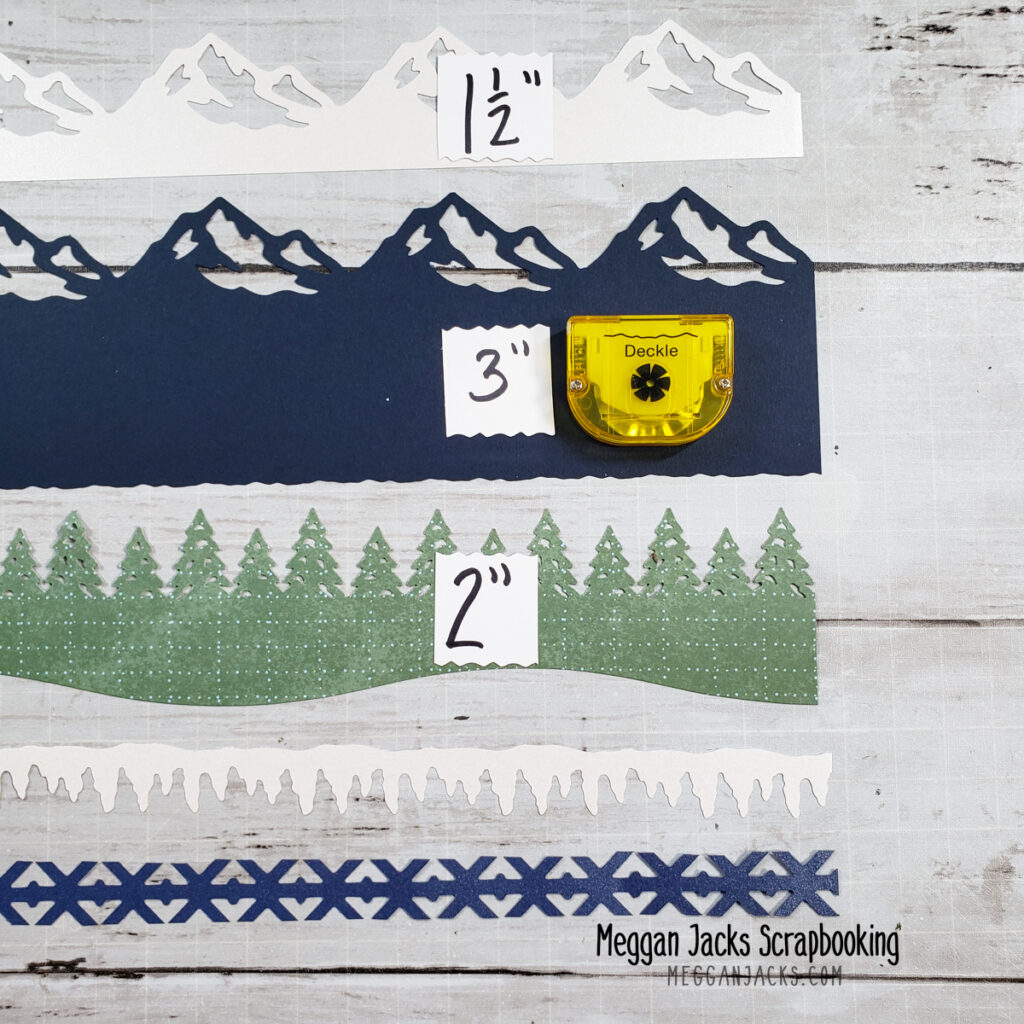 Use Alpine Mountain Border Punch to punch White Shimmer paper and trim to 1-1/2″ from peak of mountains. Punch a second row of mountains with Navy Cardstock and trim to 3″ with Deckle Blade.
Use Tree Line Border Punch to punch green tonal paper. Use swell edge of the 12″ Decorative Trimmer and trim to 2″ from tallest tree.
Use Icicle BMC to punch White Shimmer Paper
Use Mirrored Triangles BMC to punch Starry Night Shimmer Paper. Use scissors to trim off tips of squares (see photo below.)
---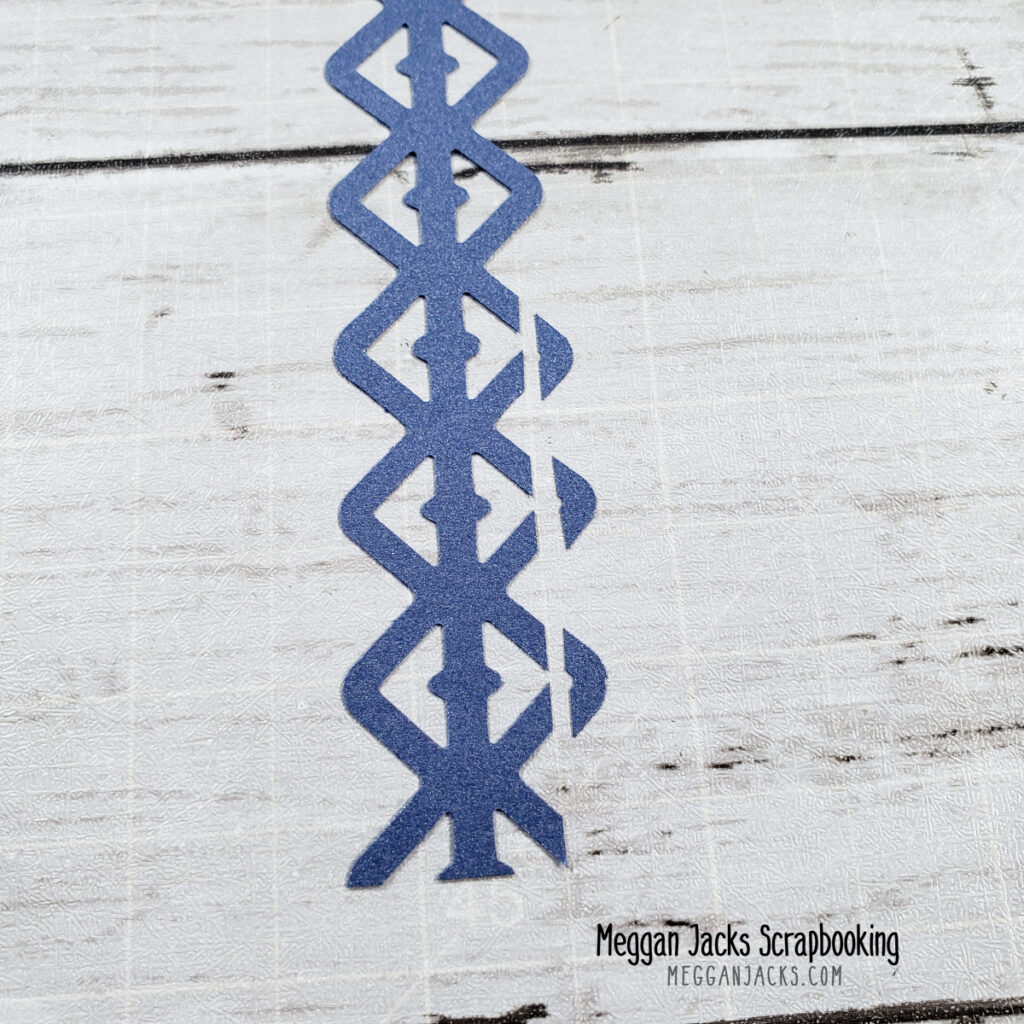 Use scissors to snip off the tips of the squares in the Mirrored Triangles BMC. It gives the border a fun new look!
---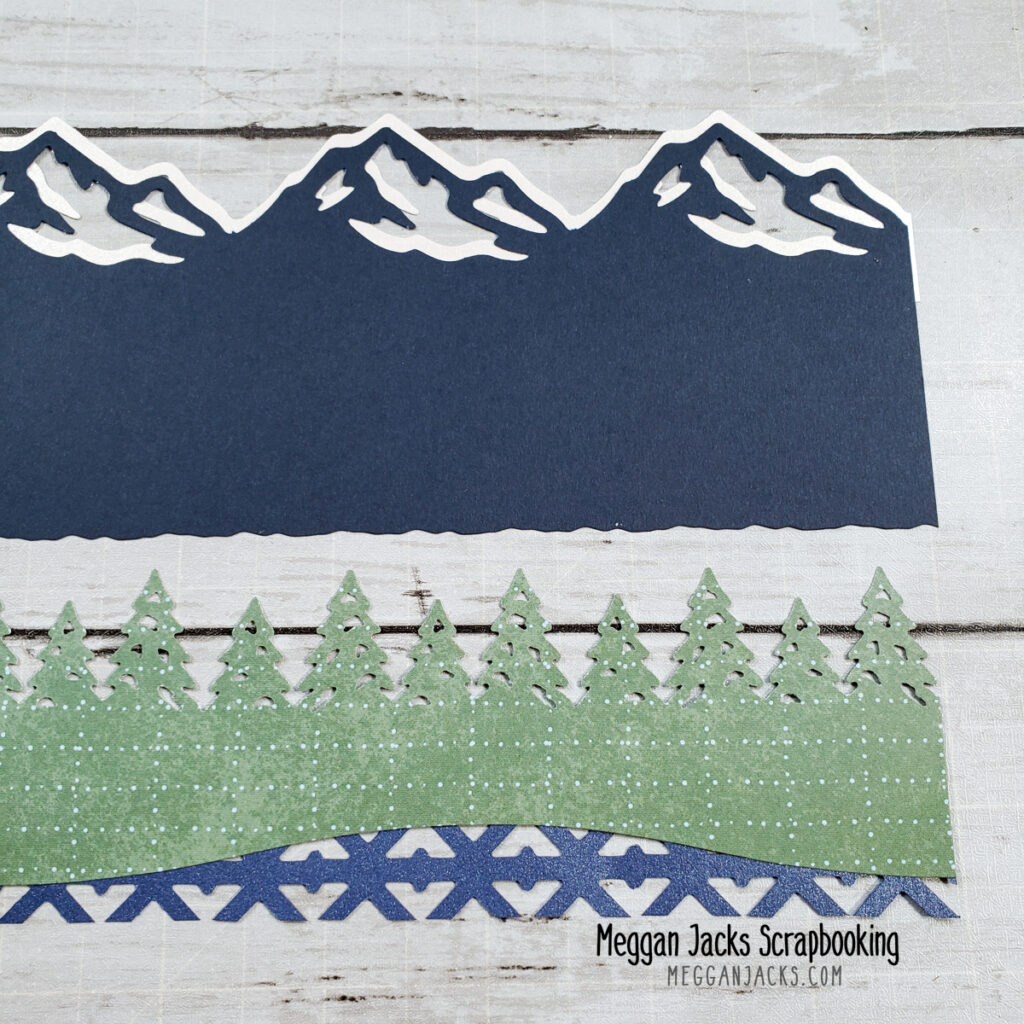 To assemble the border, first adhere the navy Alpine Mountains on top of the white shimmer mountains. Place the navy layer about 1/16 to 1/8″ from the top of the white to create a snowcapped mountain effect.
Adhere the green Tree Line border on top of the Mirrored Triangles border as shown.
---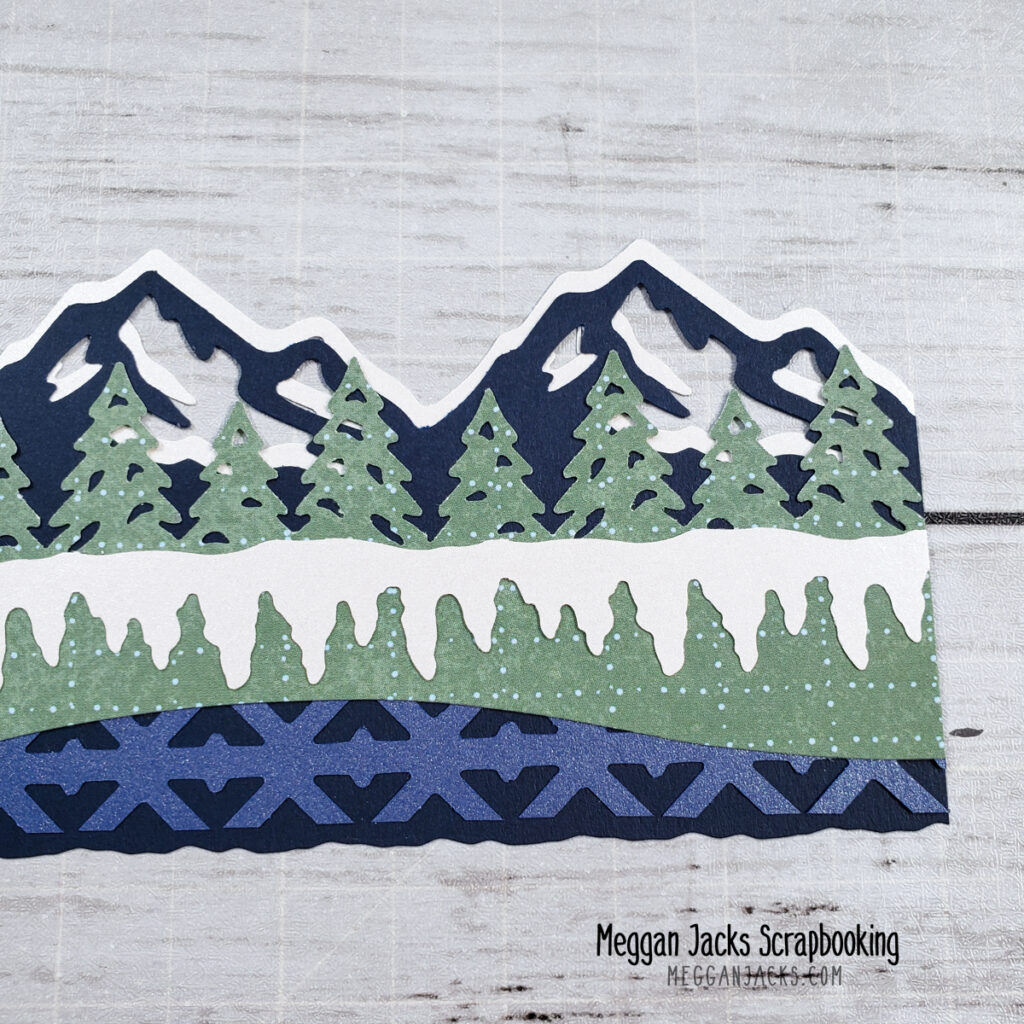 Next, adhere the Tree Line border as shown on top of the navy mountains. Adhere the Icicle Chain border at the base of the trees.
---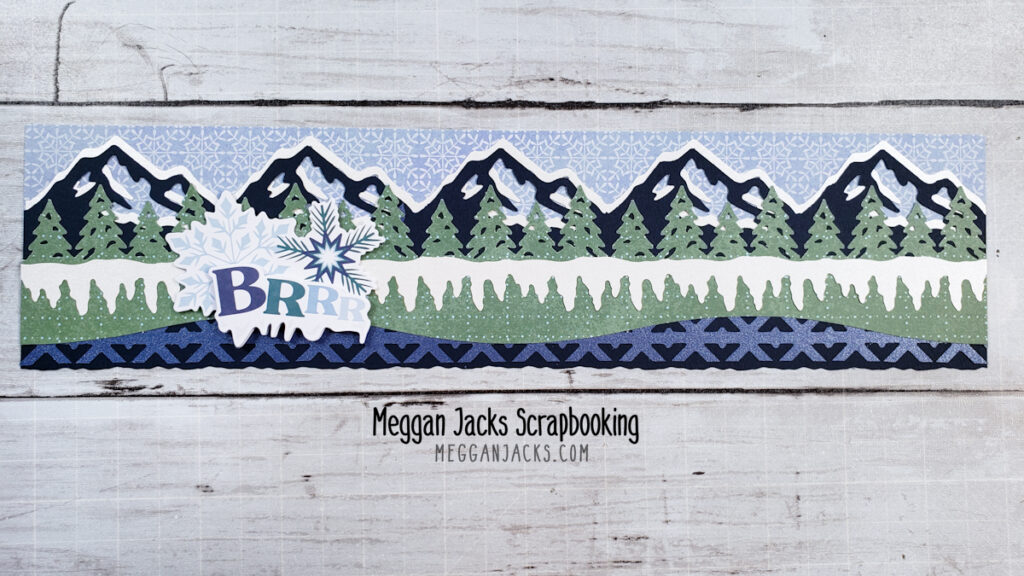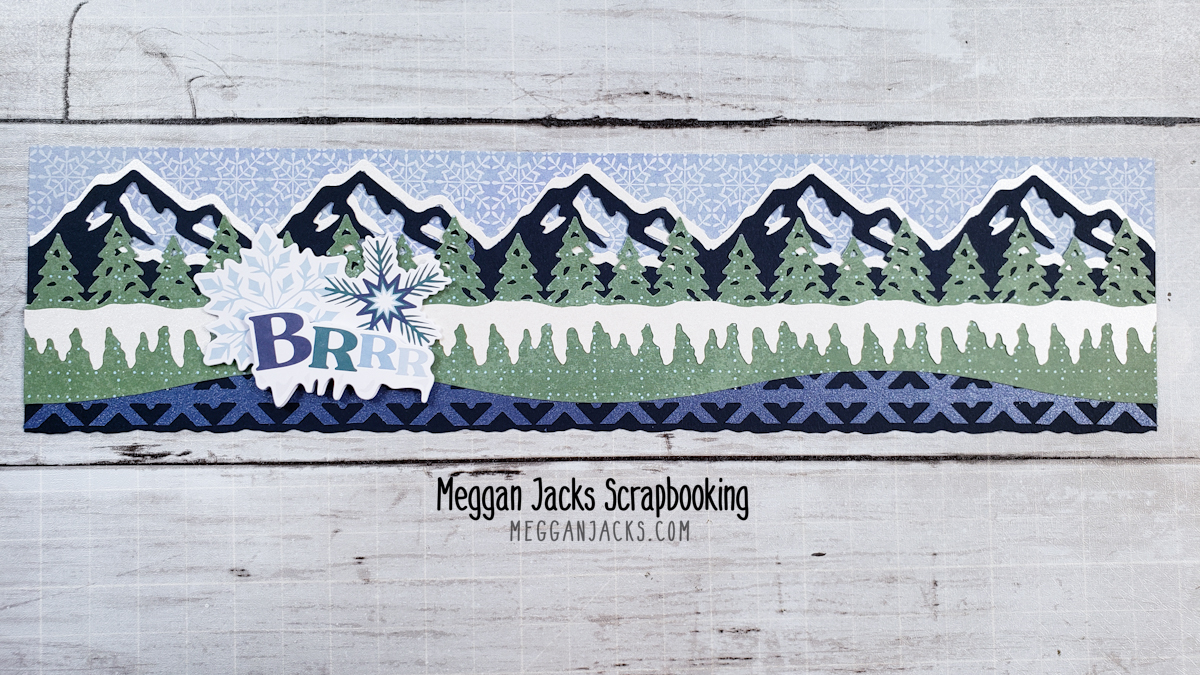 ---
I hope you have a chance to try this border – make substitutions based on the supplies you have available. I highly recommend the Snowbound Collection from Creative Memories – it is gorgeous!
Need Supplies?
Please be sure to support a Creative Memories advisor when you shop from the Creative Memories website. If you are not currently working with an advisor, please consider shopping with me!