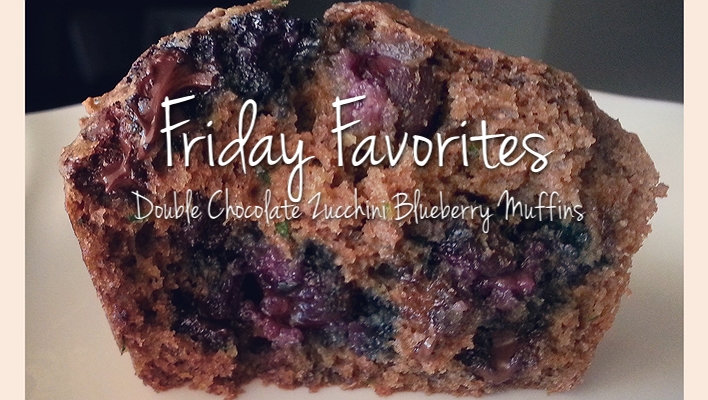 I love food. I work out simply so that I can eat more. I love baking. All good things in life start with flour, eggs and sugar. Muffins are one of my favorite things to bake, a tradition that started over 25 years ago when I used to earn money by baking muffins that my mom would take to work to sell. I bought my first camera with the proceeds from that early entrepreneurial endeavor.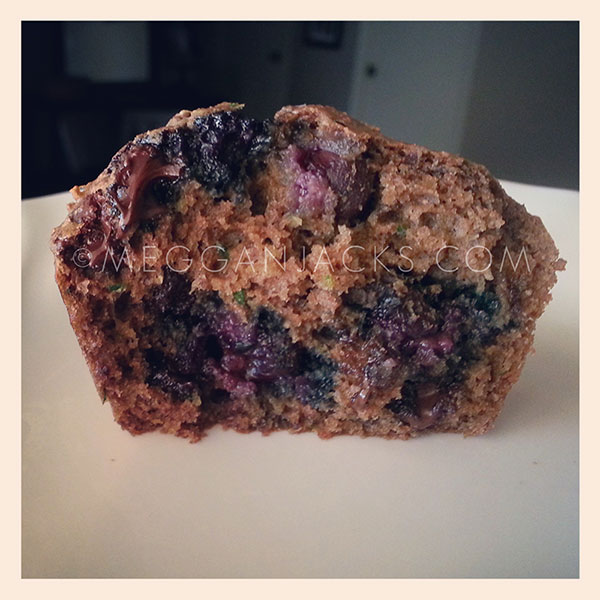 This Friday Favorite is a recipe for a muffin that I have fallen in love with over the past couple of years. This recipe is a variation of a scrumptious Banana Muffin recipe that my friend Christi shared on her awesome baking blog, Love From The Oven.  While I love a good banana muffin, I found myself in a situation one summer – I had a huge bumper crop of zucchini. I'd made regular zucchini bread, fried zucchini, grilled zucchini and baked it in a cake (OMG – to die for!) I REALLY wanted to make more of the zucchini cake but realized that the "healthy" factor was lacking in that recipe.  I decided to try an experiment and mix and match the key ingredients of Christi's healthy banana muffin recipe with the zucchini cake recipe and see what happened. The result was outstanding! For months and months I just made a basic chocolate zucchini muffin. They became a daily afternoon snack for me and my daughter.
Then one afternoon I found the bag of fresh blueberries I'd placed in the back of the freezer and had a light bulb moment.  I was a bit skeptical at what the outcome would be, so I only tossed in blueberries to 1/2 of the recipe.  The results of that? Let's just the 1/2 of the batch that contained the blueberries was the first to disappear.  As you can see from the picture, they are impossible to resist.
So, here I am, sharing the recipe and adding the picture of the muffin to my "Favorite Things" album. I strongly suggest making these muffins – they freeze exceptionally well and are easy to thaw in the microwave when you need to eat one. My daughter LOVES them and since they have fairly healthy ingredients in them, they make a great snack, morning or afternoon!
Double Chocolate Zucchini Blueberry Muffins
3 ½ c white whole wheat flour
¾ c granulated sugar
¾ c brown sugar (light or dark)
2 tsp baking powder
2 tsp baking soda
1 tsp salt
½  tsp cinnamon
4 T cocoa powder
¾ c flax seed meal
2 eggs
1 c applesauce
¼ c oil
1 container (8 oz) yogurt (I usually use a fat free vanilla Greek yogurt)
2 tsp vanilla extract
2 c zucchini (shredded)
1 ½ cup chocolate chips
1 1/2 cup fresh or frozen blueberries (more or less depending on taste)
1.  In a large bowl, combine the dry ingredients. Set aside.
2.  In a separate bowl combine your wet ingredients (excluding zucchini.)
3.  Add wet ingredients to dry ingredients and mix until just moistened. Fold in zucchini, then add in chocolate chips and blueberries.
4.  Bake at 350 degrees for 12-15 minutes or until a toothpick inserted into the center comes out clean.
Makes approximately 30 muffins