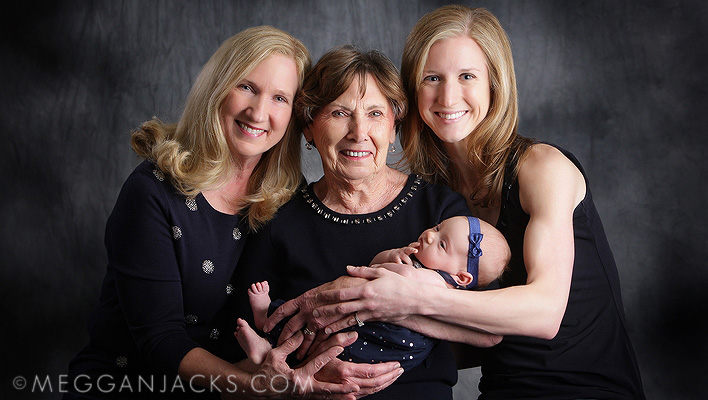 I am so excited to share the images from this multi-generation family portrait session! I was contacted by this client in January with questions about sessions and how long they lasted. She wanted to capture a four-generation portrait of her mom, herself, her daughter and her new baby granddaughter. She wondered if there would be enough time in the session to capture this portrait along with various other combinations since babies can be so unpredictable. I quickly assured her that I would reserve plenty of time for her session and we'd work until we accomplished our goals.
And the results? Well, as you can see – they are outstanding! We started off with a few quick portraits of baby Regan and her gorgeous momma. One of these images is on it's way right now to be printed as a gorgeous gallery wrapped canvas. After the Mommy & Me portraits, we jumped right into the four generation of beautiful ladies. Great-Grandma had the honor of holding Miss Regan for this and I just love how all of the women look together. What a beautiful moment!
Great-Grandpa was along for the session as well and we captured portraits of ALL the crew together as well as individuals with the great-grandparents and them together with their first great-grandchild. I think you can see it in their eyes and expressions how special Regan is to them and the sense of joy they have in welcoming a new generation to their family.
We finished up the session with some portraits of Regan by herself. I love the delicate beauty of the simple portrait of her on the white blanket with a cute little bow on her head. This portrait is off at the lab to be made into a gallery wrapped canvas as well. No one who walks by that photo will be able to ignore her gorgeous blue eyes!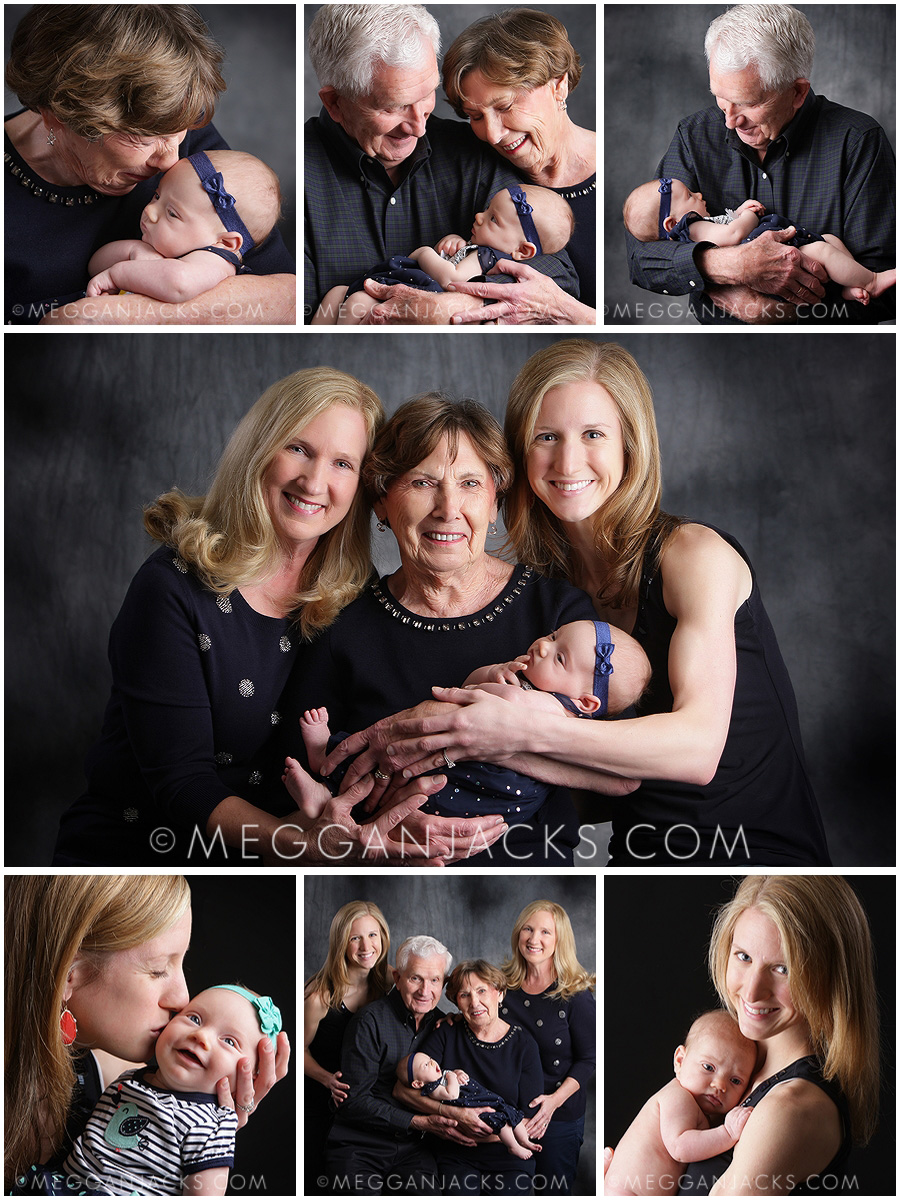 Here are the two images that are being made into gallery wrapped canvases.