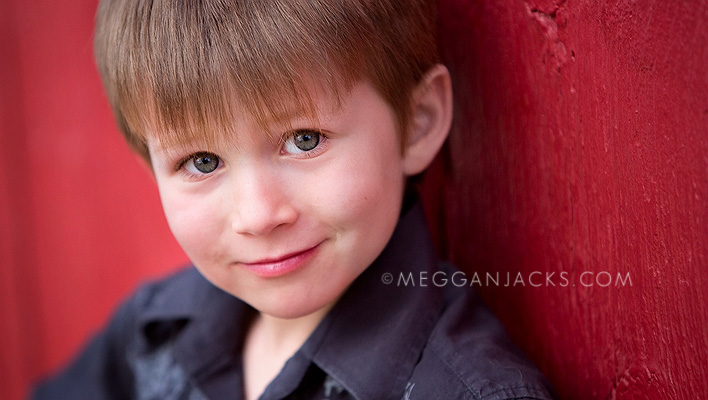 Sahuaro Ranch Park Child Photography
If you look up "boy" in the dictionary, there is a picture of Sam next to the entry. I've had the pleasure of photographing this little guy for the past few years and every time we get together we have a TON of fun. I always have to wear my tennis shoes because there will be some running involved – that is just a given when you spend time with Sam.
Our three previous sessions have been at some of the photographic hot spots in Scottsdale – our first session was a Scottsdale Civic Center Plaza, then we met up at McCormick-Stillman Railroad Park and our last session was at DC Ranch Market Street. This time I asked Mom if she was up for a little bit of a drive to the location I knew would be perfect for this rough-and-tumble 5 year old boy: Sahuaro Ranch Park in Glendale.
I love shooting at Sahuaro Ranch Park – it's an old historic farm site with run down, dilapidated farm buildings and a couple of farm houses made of brick. Lots of texture and variety. Add in the farm elements of rusted tractors, orange trees, wild chickens and peacocks and you can easily spend a couple of hours exploring the place.
We met on a Monday afternoon when the crowds were scarce. Perfect timing as the peacocks were brave enough to be out exploring the grounds and Sam was immediately enchanted by the beautiful birds. After a short pursuit, and a word of warning regarding possible aggression by the birds if they felt scared, we spent the rest of the time exploring the grounds and having a good time. I love all of the images we captured and had a VERY hard time narrowing down the images to share (I feel a featured session gallery coming on!)