A couple of weeks ago I had a fabulous time with a family that came into my studio for portraits. The goal of the session was to capture baby Tyler at 7 months (the "oh so cute!" sitting milestone) as well as update family portraits and capture some cuteness of his older sisters with him.
The results of the session were outstanding – Tyler just hammed it up (well, aside from not being a huge fan of the cold mirror on his bare bum!) so I have to share his images first – there were just too many to try to combine the blog post all together. His big sisters will get their turn later this week with a blog post just of their own!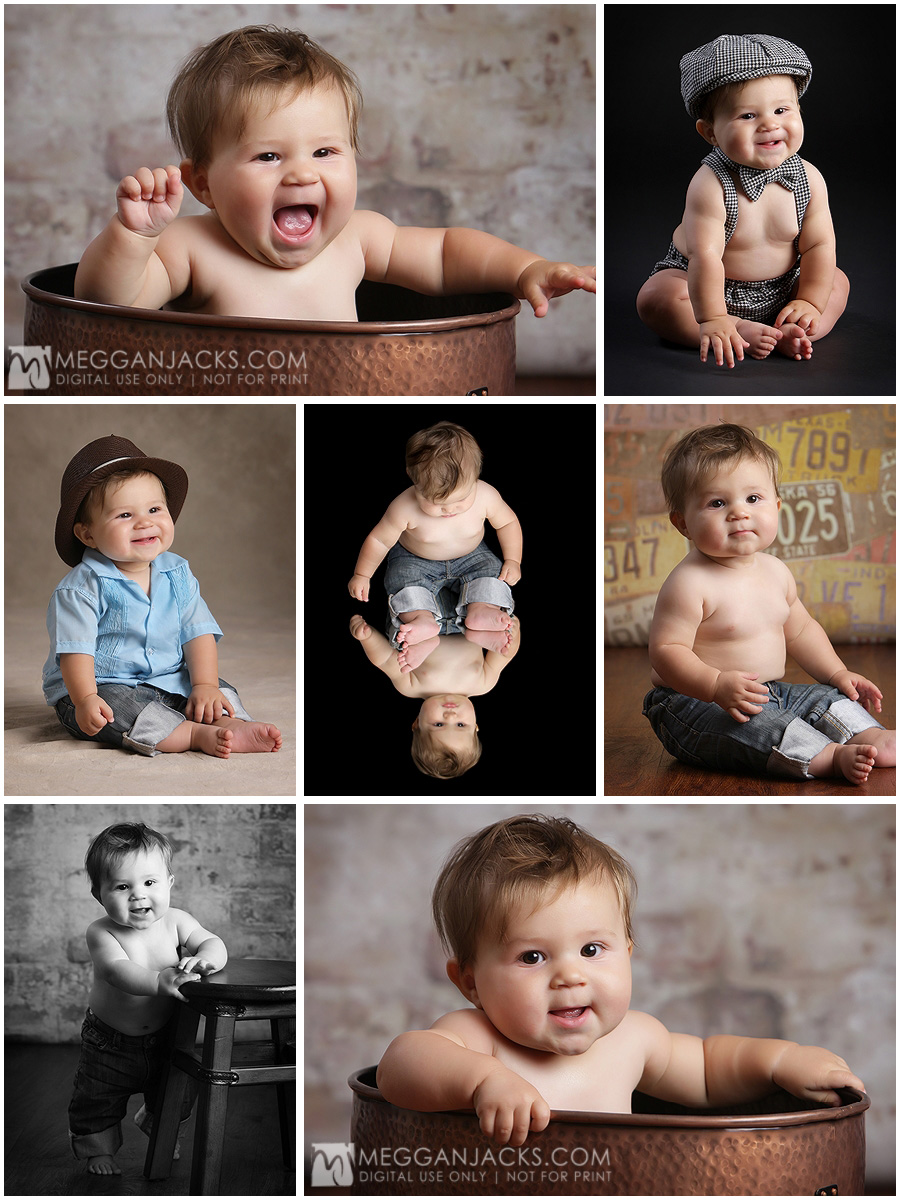 Scottsdale Baby Photographer – Meet Tyler!
was last modified:
July 9th, 2013
by